Pack up your thick winter bedding, throw open the blinds and welcome summer's warm nights with light and breezy bedroom essentials. While the heat of summer can make it difficult to get a good night's rest, you can at least prepare yourself with lightweight bedding, protective shades or a new ceiling fan. Read on to learn how to create your ideal warm-weather retreat!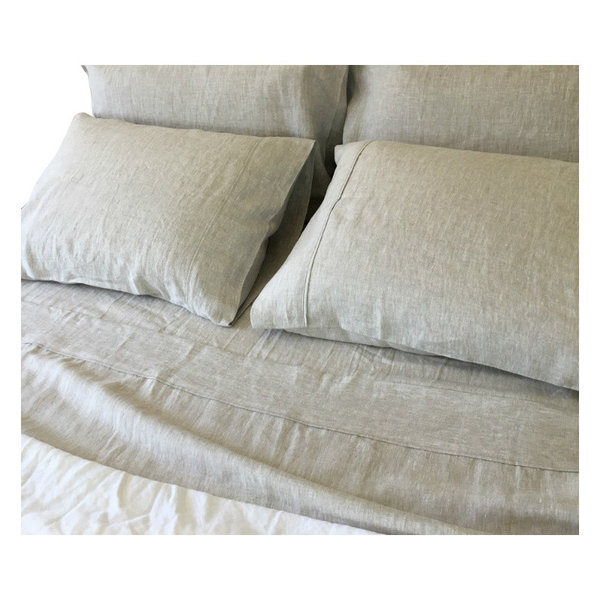 Stay Cool with Linen Sheets
Keep your bedroom cool and dry with this four-piece set of linen sheets. Handcrafted from French flax, these all-natural sheets will give your bedroom an air of understated elegance. With a top and bottom sheet plus two pillow covers, you'll be all set for the warmer months.
Natural Linen Bed Sheets, 4-Piece Set from Houzz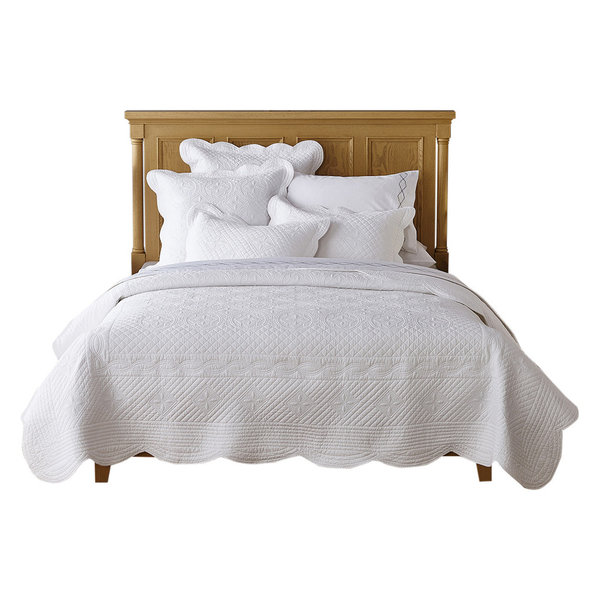 A Crisp Cotton Quilt
Ensure your bed doesn't collect too much heat during the day with this simple cotton quilt. Made of 100 percent cotton with an ivory finish and subtle patterning, it's a classic choice for summer. Simply pair it with blue, green or yellow pillows for a touch of color.
Sage Garden Pure Cotton Quilt from Houzz
Boho Chic Bedding
If a casual, beachy vibe is more your style, opt for this lightweight comforter with a custom-printed design. Made of gray linen with a polyester fill, it's the ideal thickness for warm summer evenings.
Holli Zolinger French Linen Comforter from Houzz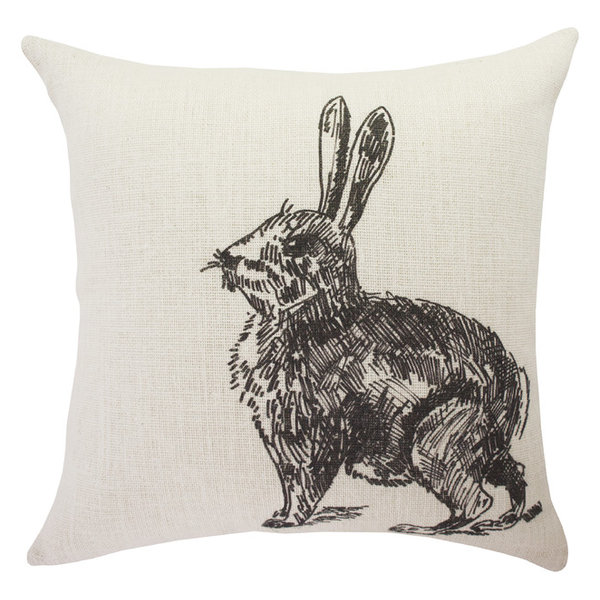 A Playful Pillow
Getting your bedroom ready for summer can also be as simple as tossing in a new throw pillow. This burlap throw pillow is handcrafted in the USA and comes with a removable cover over a polyester insert. It's perfect for adding a touch of character and rustic elegance to your bedroom.
Bunny Burlap Pillow from Houzz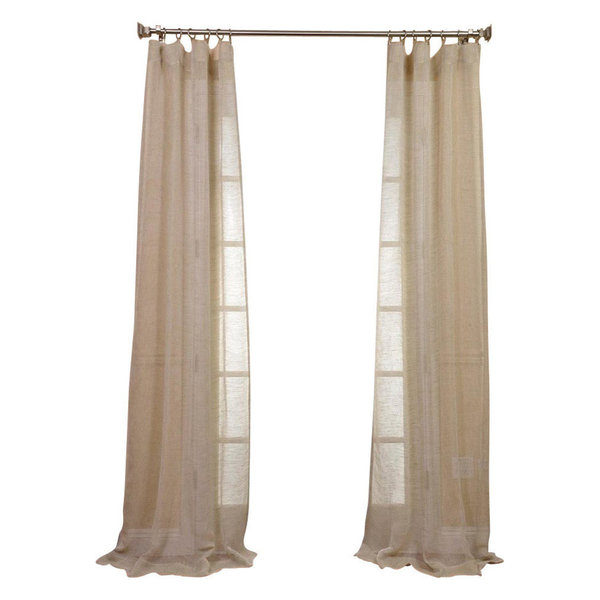 Breezy, Sheer Curtains
Enjoy summer's light softly filtered through these sheer linen curtains. Pretty yet understated, they could suit almost any space and won't look too heavy. Made from a blend of polyester, linen and cotton, they're ideal for adding just a touch of privacy.
Open Weave Natural Linen Sheer Curtains from Houzz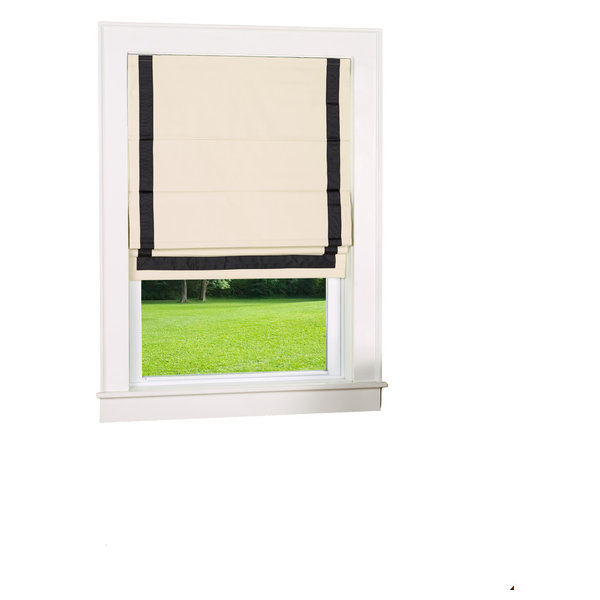 Stylish Roman Shade
If you'd like a bit more protection from the sun's heat and bright morning light, opt for this thermal-backed Roman shade, which will help keep your bedroom cool. The opaque fabric also provides a full blackout, so you can still sleep in on those early summer mornings.
Cambridge Cordless Roman Shade from Houzz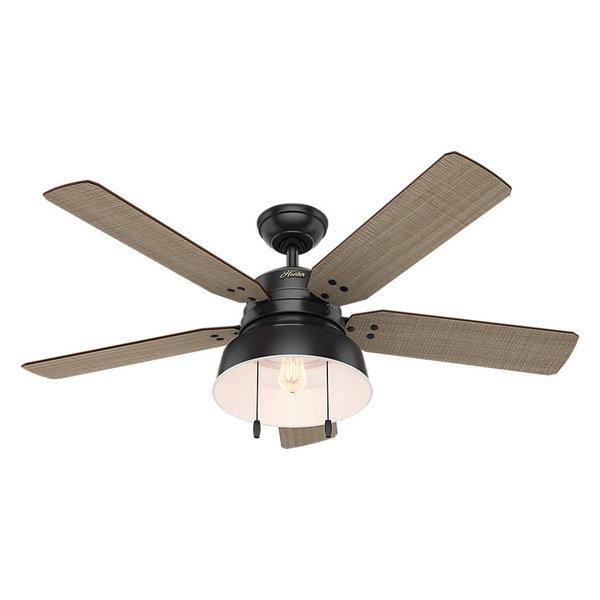 Keep the Fan Running
Stay cool and comfortable all night long with this stylish ceiling fan. With a matte black lantern-style light and LED Edison bulb, this fan would add a touch of rustic farmhouse style to your home.
Mill Valley Matte Black Ceiling Fan from Houzz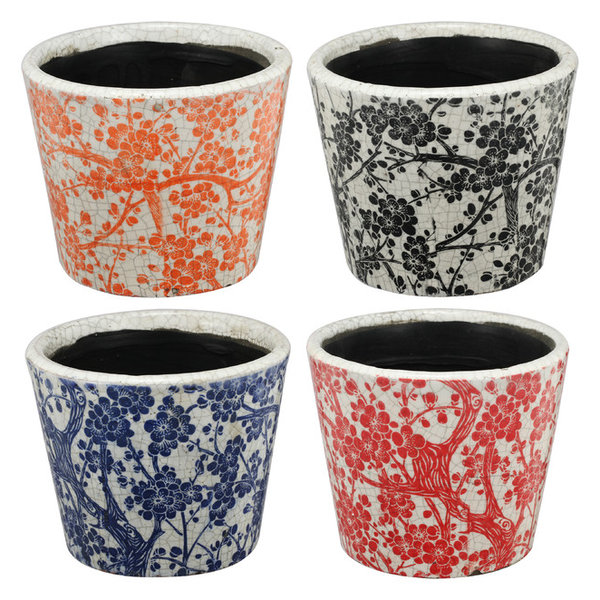 Add in Some Greenery
Break up all the neutrals with these colorful planters and some vibrant green houseplants. Made of terra-cotta with distressed floral patterns, this four-piece planter set would look gorgeous arranged on a windowsill or desk.
Douglas Terra-Cotta Planters, Set of 4 from Houzz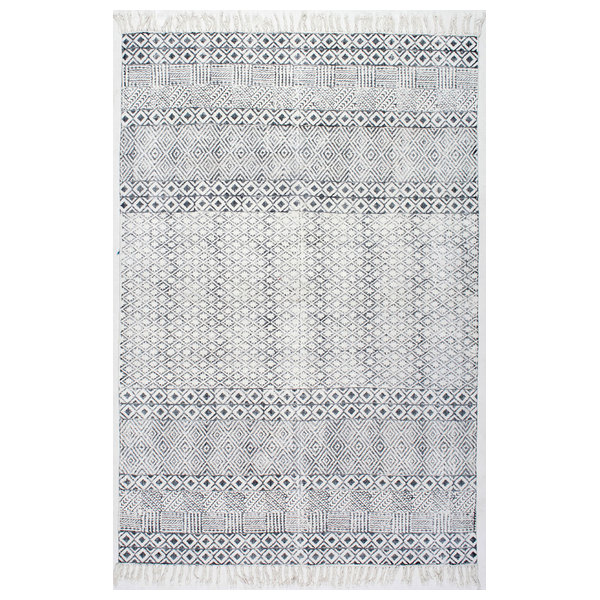 Summertime Rug
During the warmer months, you may not want a thick and fluffy rug attracting heat, but it's still nice to have something underfoot. This 100 percent cotton, flatwoven rug is the perfect solution. Thin yet sturdy, it's also got an attractive gray and white geometric pattern.