With the start of fall in just a few weeks, your entryway may soon be confronted with muddy boots, dripping coats and a slew of backpacks. Be prepared for this chillier, busier time of year by turning your foyer, laundry room or back entrance into an organized mudroom. Traditionally a second entrance separate from the front door, mudrooms are meant to be hardworking, practical spaces. But whether or not you have a true mudroom in the back of the house, with a few essentials you can enjoy the benefits of a functional and efficient entry. Read on for our top mudroom ideas to incorporate in your home.
Related: Trending Now: The Top 10 New Mudrooms on Houzz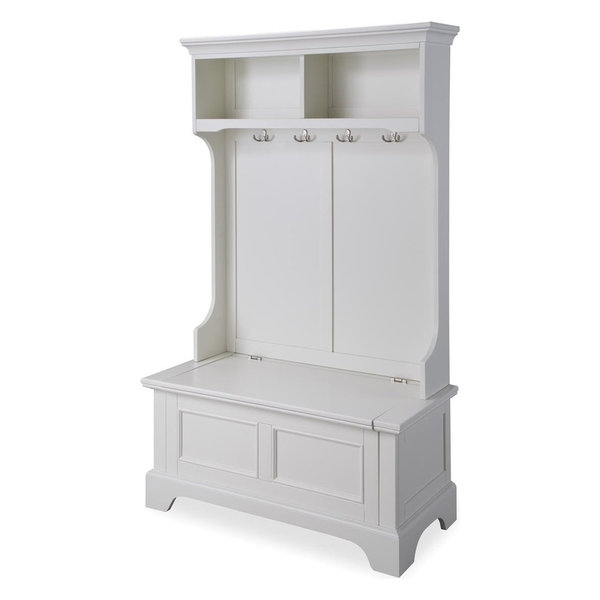 Multi-Tasking Furniture
This classic hall tree is the ultimate mudroom must-have. With a row of hooks, upper shelving and a lift-top storage bench, this stately hall tree will keep you organized. Featuring a clean white finish and elegant crown molding, this hall tree is the perfect spot to take your boots off or store backpacks and sport supplies.
Naples Hall Tree, White from Houzz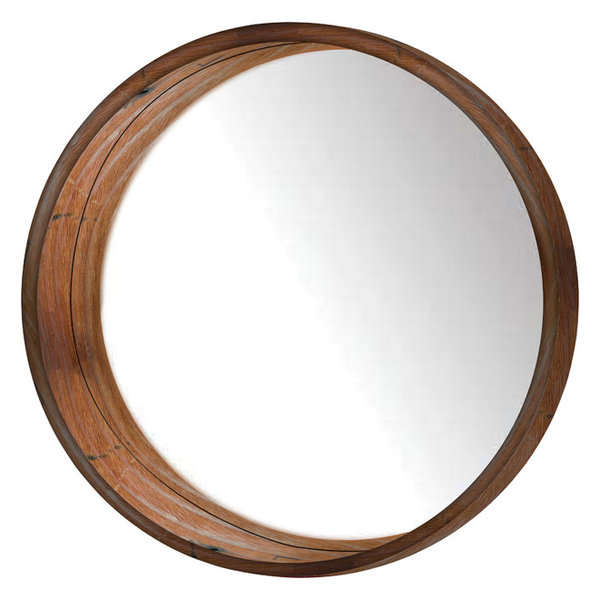 Take a Look
Besides adding a decorative element, it can be nice to have a mirror in the mudroom for quick spruce ups before you go in or out. This round wall mirror with a distressed wooden frame can do just the trick. And adding a mirror will make even the smallest of spaces feel like a dedicated mudroom zone.
Huckins Round Wall Mirror, Brown from Houzz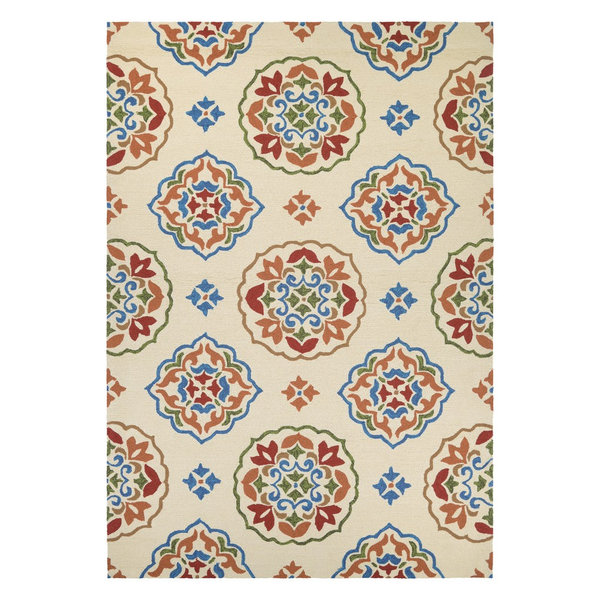 Save Your Floors
Keep your floor protected and dry from dripping coats and shoes with this durable, water-resistant rug. Made from fiber-enhanced polypropylene meant to hold up against the elements, the San Clemente rug is an ideal choice for entryways. And with a vibrant pattern, this rug will keep your mudroom area looking clean and welcoming.
San Clemente Indoor/Outdoor Area Rug from Houzz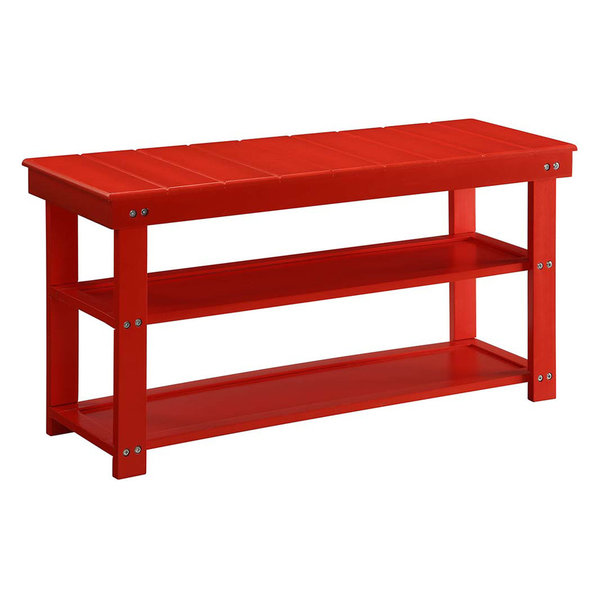 Use a Bench
Compact and practical, the Oxford Utility Bench offers a place to sit, place bags and backpacks and store your shoes. Whether you place this bench by your front door or in a back entryway, you'll pack maximum function into a small space. Available in seven different colors, this versatile bench can also blend seamlessly with a variety of spaces.
Oxford Utility Mudroom Bench from Houzz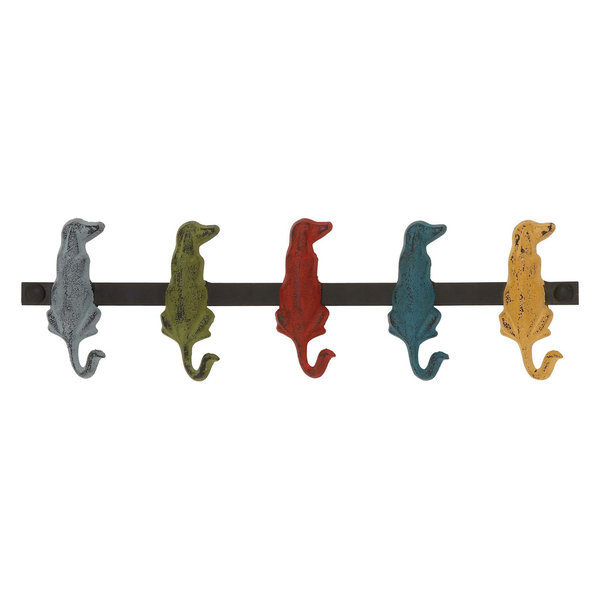 Hang Your Coat
Provide a convenient spot for household members and guests to hang keys, coats and scarves with the Fido coat rack. With five decorative dog-shaped hooks, this rack will bring a warm and playful mood to your entryway. Made from an iron frame and with a rustic, distressed finish, this coat rack is also durable enough to hold heavy bags and backpacks.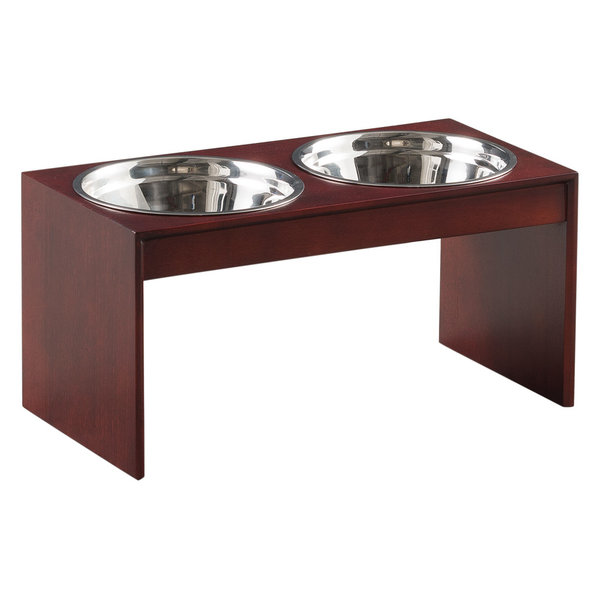 Pet's Place
Mudrooms are meant to be adapted to your household's needs, and if you have pets, they can be a great spot to store feeding supplies. This raised wooden feeder is made to be more comfortable for larger dogs and will also keep their bowls organized. Simply contain feeding time in the mudroom, and you won't have to worry about dealing with a constant mess in the kitchen.
Rocky Wooden Pet Feeder, 10" from Houzz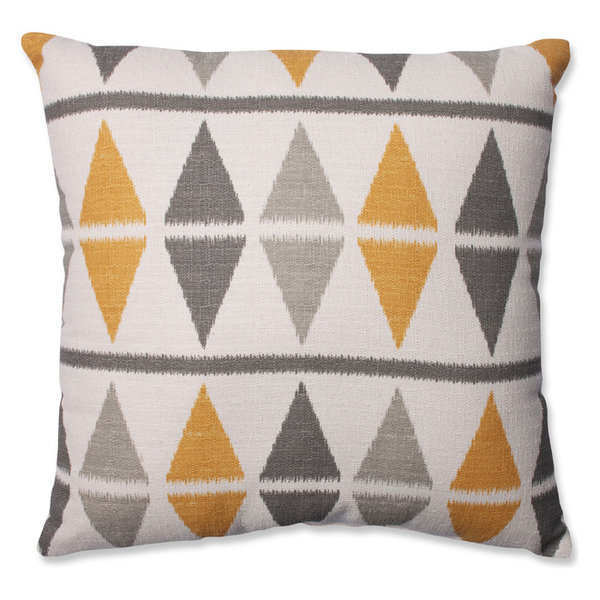 Throw in a Pillow
The beauty of the mudroom is that it can be as purely functional or decorative as you like. But why not add some color and comfort to the space with this geometric-patterned throw pillow? Made to order out of 100 percent cotton, this pillow would add the perfect touch to a hall bench.
Ikat Argyle Birch 18" Throw Pillow from Houzz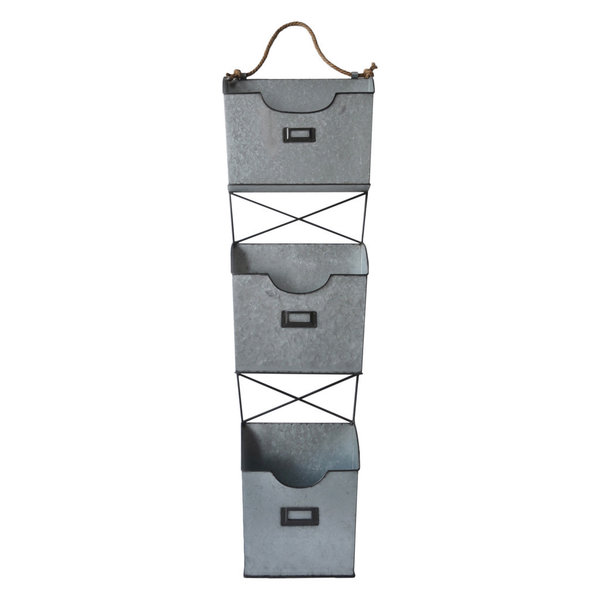 Organize It
Make sure you or your family members never forget the essentials on the way out the door with this metal organizer. Made of rustic, galvanized metal and with three slots, this hanging organizer is the perfect spot to store binders, homework, books or mail. And best of all, you'll be able to enjoy clutter-free countertops in the rest of your home.
3-Slot Galvanized Metal Organizer from Houzz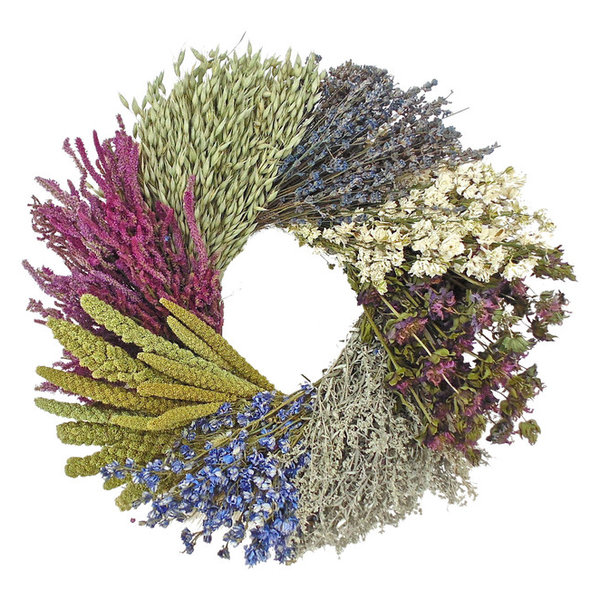 Welcome Home
Whether or not your mudroom is at the front of your house, it's nice to come home to a cheerful wreath. Crafted from real dried flowers and herbs, this flower wheel will keep your home looking inviting through all four seasons. And if your mudroom is in from the garage, try hanging this year-round wreath inside to add some color to your space.
Dried Flower Wheel Wreath from Houzz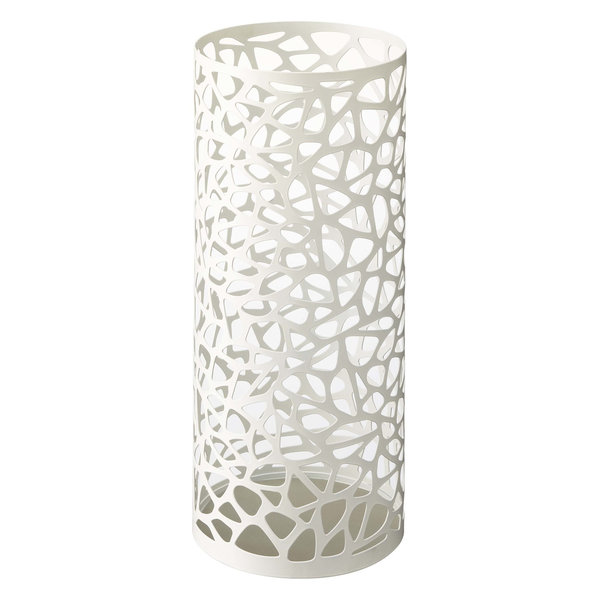 Don't Forget the Umbrella
Avoid wet floors and clogged hallways with the Nest Umbrella Stand. Instead of letting your umbrellas dry out on the rug or the porch, simply drop them in this intricately designed stand. Made of steel with a white finish, this stand is big enough to hold several umbrellas at once.