Most of us will rejoice in turning our clocks back this Sunday and gaining an extra hour of beloved slumber. As exciting as winter hibernation may be, the end of daylight saving time is still an adjustment nonetheless. Here are eight tips for making the time change transition a little easier.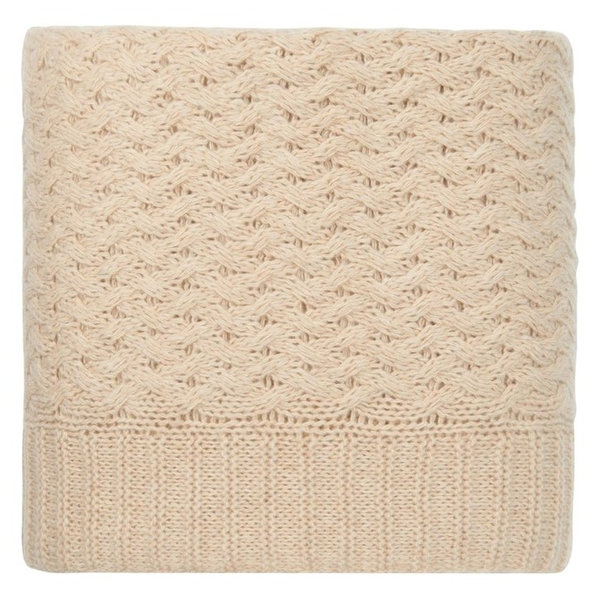 1) Better Bedding
Comfort and joy should be your priority this winter. When you go shopping for new bedding, let your sense of touch guide your decision to buy. A cozy cashmere throw and crisp cotton sheets are two must-haves for Cloud Nine sleep quality.
Duke Wool and Cashmere Throw Blanket available from Houzz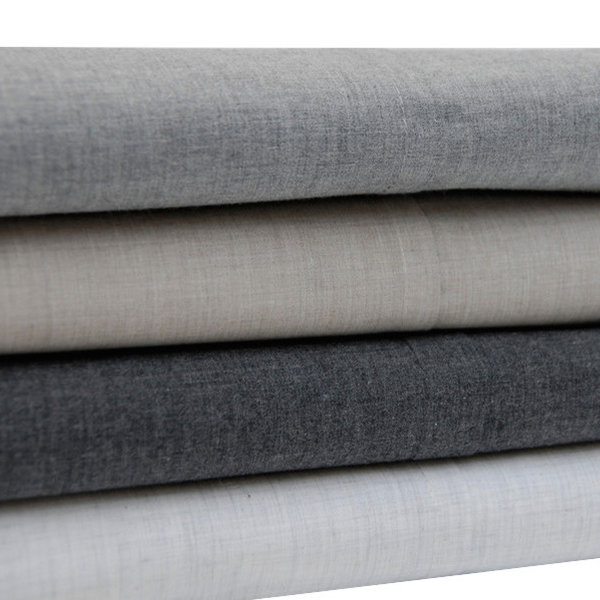 Area Inc. Heather Fitted Sheet available from Houzz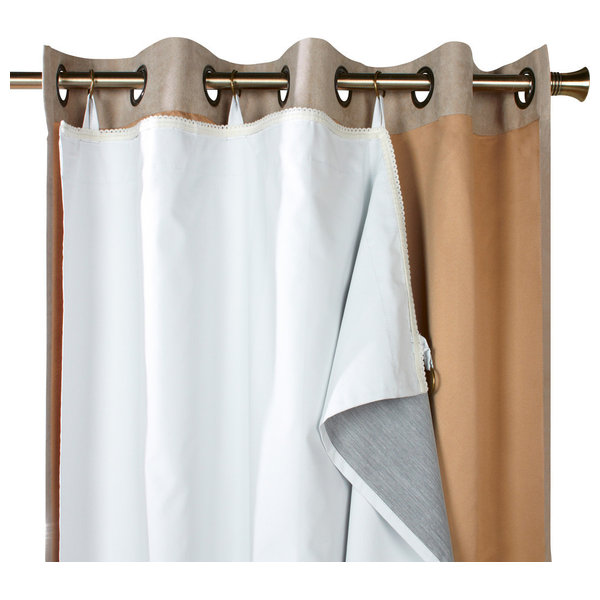 2) Embrace the Darkness
Dark exteriors and interiors might sound depressing, but think of a dim bedroom as romantic. Keeping the lights low will give your body a subliminal cue that this is a room for relaxation and sleep. This blackout curtain liner will not only block street lights, snowplow headlights and neighborhood Christmas lights from creeping in, but it will also insulate drafty windows.
Thermalogic Blackout Liner available from Houzz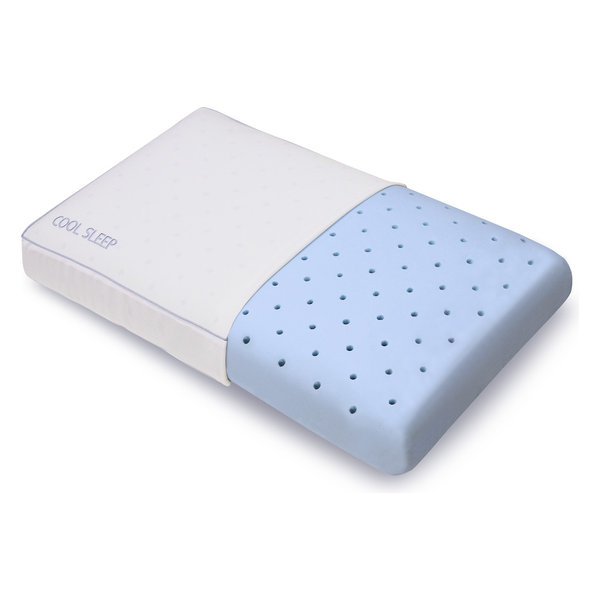 3) Pick the Perfect Pillow
Memory foam is great for restless sleepers and those with neck or spinal issues, as it conforms to your movements throughout the night. This ventilated gel memory foam pillow has a cooling effect, which might not sound appealing in winter weather, but it will actually help regulate your body temperature while you're snug under a bundle of blankets. No more waking up in the middle of the night to kick off the covers!
Cool Sleep Ventilated Gel Memory Foam Gusseted Pillow available from Houzz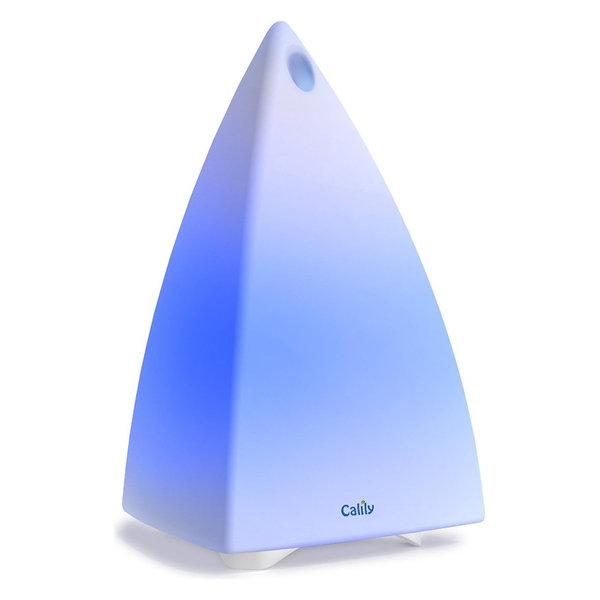 4) Satisfy Your Senses
If you could bottle the smell of sleep, what would it include? Fresh linens with a hint of jasmine? How about lovely lavender with notes of warm vanilla? Our sense of smell can be a powerful sleep aid, as our favorite scents usually bring back happy memories that warm our hearts and lower our blood pressure. Add a couple drops in the bathtub, spritz your pillow or use a diffuser to fill the air with calming essential oils. This one by Calily also works well without oil as a humidifier, especially during this dry season.
Ultrasonic Oil Diffuser With Remote Control available from Houzz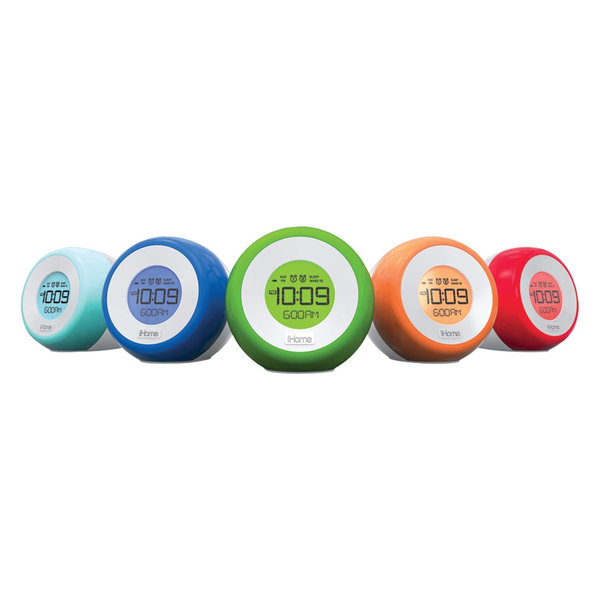 5) Stick to a Schedule
Going to sleep and waking up at the same time everyday will keep your biological clock ticking in a comfortable rhythm.
iHome Color-Changing Alarm Clock Radio available from Houzz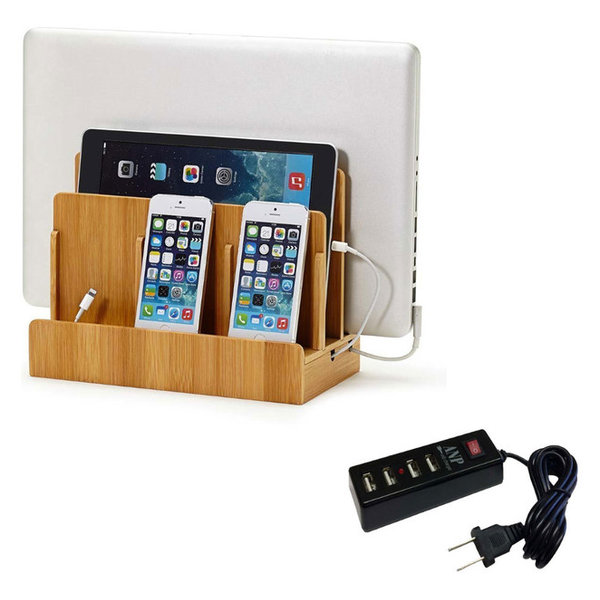 6) Ditch the Tech
Give your bedroom a digital detox by storing your devices in a neat and tidy charging dock anywhere other than your bedside table. Longer nights mean more time for your dreams to be disrupted by buzzing and beeping phones, tablets and laptops. Use this multi-device dock for some much-needed notification-free sleep.
Bamboo Multi-Device Charging Station and Dock available from Houzz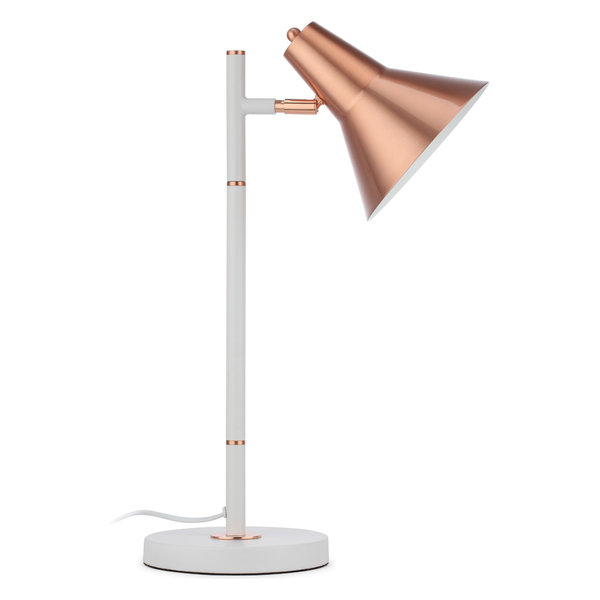 7) Hit the Books
How many times have you curled up with a good book and actually stayed awake long enough to read a whole chapter? Stop by the bookcase on your way to bed and get ready to inspire your dreams. Don't forget to keep a desk lamp for your nightstand. When you can no longer distinguish fantasy fiction from dreamland, you'll want the light to be within reach of your warm bed.
Blythe Desk Lamp available from Houzz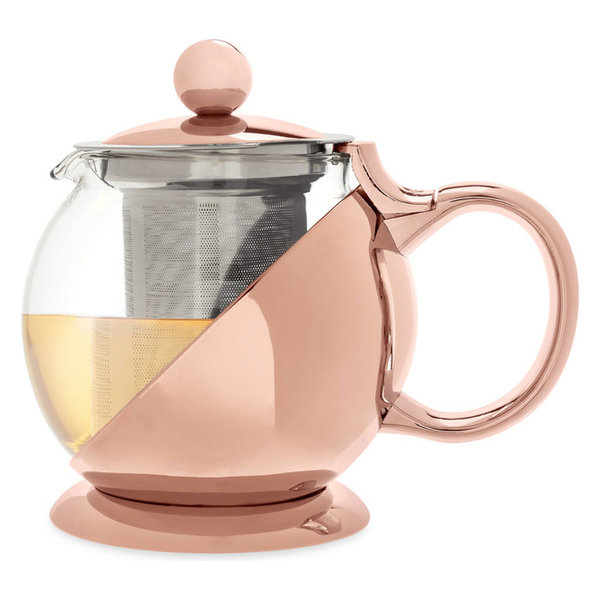 8) Make Time for Tea
Sipping a warm drink under the covers is just one of those cozy things we get to look forward to in winter. Brewing a cup of chamomile tea is a soothing bedtime ritual to try.
Shelby Wrapped Teapot and Infuser available from Houzz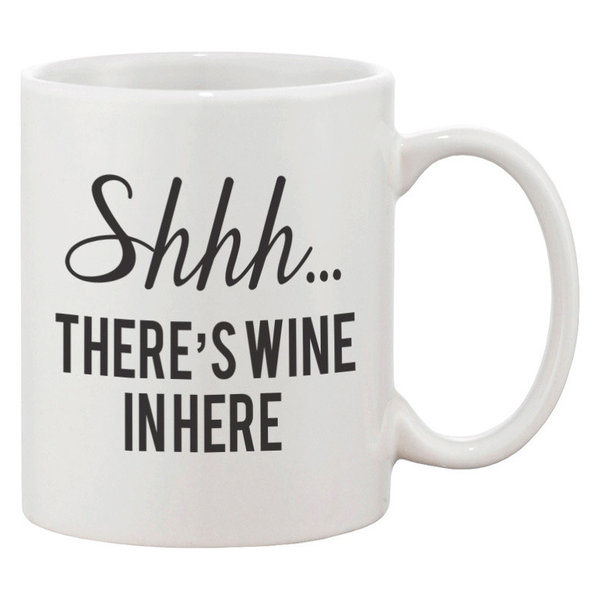 On the other hand, a new coffee mug might be just the thing to motivate you to get out of bed in the morning.
"Shh There's Wine in Here" Ceramic Coffee Mug available from Houzz