Don't let a cluttered backyard prevent you from enjoying summer's rays. Take some time to corral pool toys, sports equipment or gardening gear now, and you'll be able to sit back and relax on the porch or patio all summer long. We promise it'll be that much sweeter after a bit of yard work! Read on to find just the right storage solutions and outdoor decor to spruce up your yard.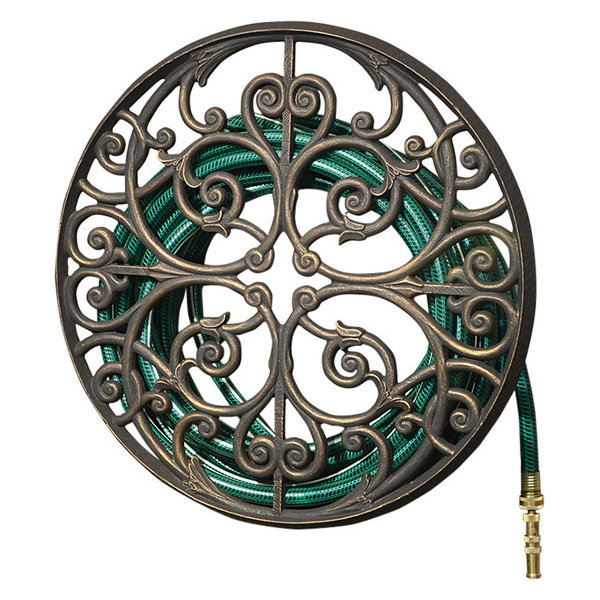 Roll Up the Hose
No one likes the look of coils and coils of hose laying around in the mud. So try installing this attractive hose holder with an oil-rubbed bronze finish and a beautiful scrolling design. Made in Michigan out of rust-free, recycled aluminum, it'll instantly spruce up your yard.
Perrault Hose Holder, Oil Rubbed Bronze from Houzz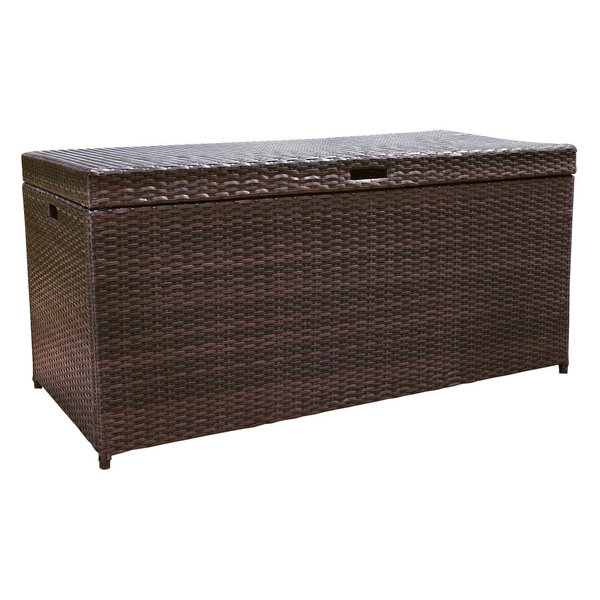 Stash Away Pool Toys
While this wicker storage bin is perfect for keeping pool toys or towels on hand, it'll keep just about any backyard in order. Try storing outdoor pillows, gardening tools, candles or barbecue accessories in it — the list is endless. UV-resistant and made of wicker over a steel frame, it would also add a stylish touch to your yard.
Palm Harbor Outdoor Wicker Storage Bin from Houzz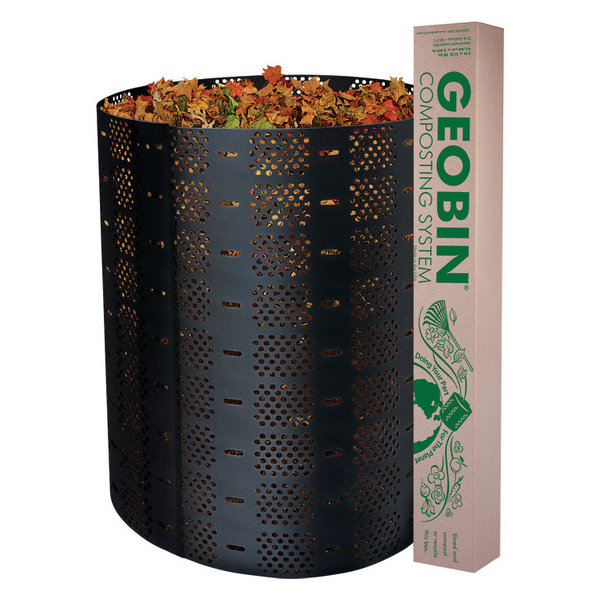 It's Cool to Compost
Now's a great time of year to set up a compost system if you don't already have one. Simply place this bin in your backyard, fill it with leaves or mulch and throw away any organic waste into it. It'll break down on its own and enrich your soil!
Geobin Compost System from Houzz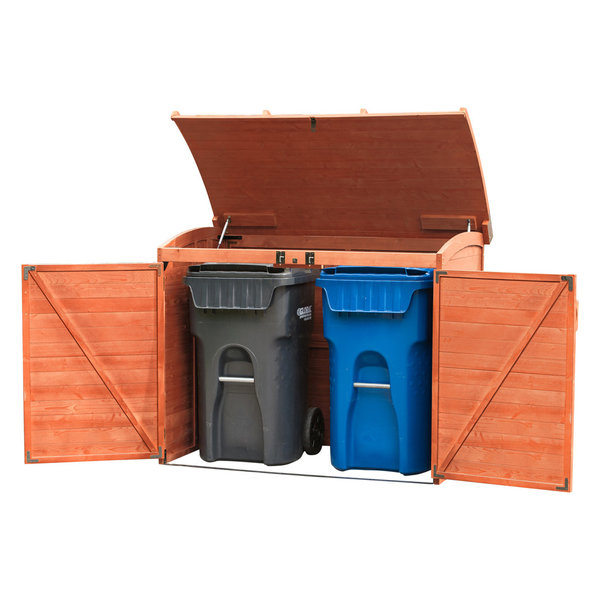 Hide Away the Trash
Speaking of trash, why not hide those unsightly bins behind this wooden storage shed? Made of cypress wood, this shed has doors and a top lid that swing open for easy access. And you'll only have to see those bins on trash day.
Horizontal Refuge Storage Shed from Houzz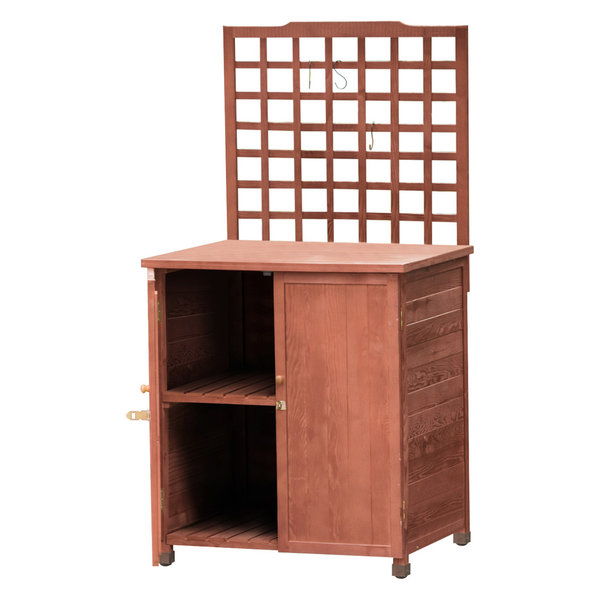 A Gardening Station
If you're an avid gardener, you know how hard the work can be on your knees and back — not to mention the bags of soil and various pots and tools that tend to add up. The solution: this gorgeous potting table with plenty of storage space. Made of moisture-resistant wood and with a lattice for hanging tools, it's the ideal spot to pot your plants.
Potting Table With Storage from Houzz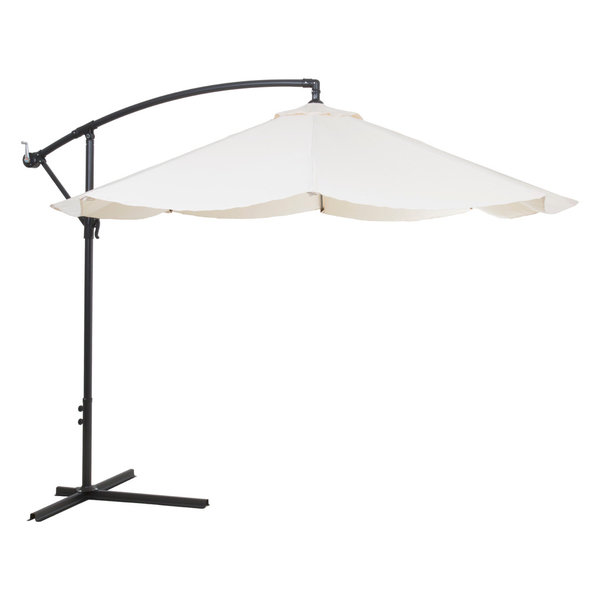 Sit in the Shade
Once all of your yard work is finished, make sure you've got an inviting spot to sit and relax. Spanning 10 feet wide, this offset hanging patio umbrella would provide ample shade over a couple of lounge chairs. Made of aluminum and with a cross base included, it's ready to be enjoyed right away!
Aluminum Hanging Patio Umbrella from Houzz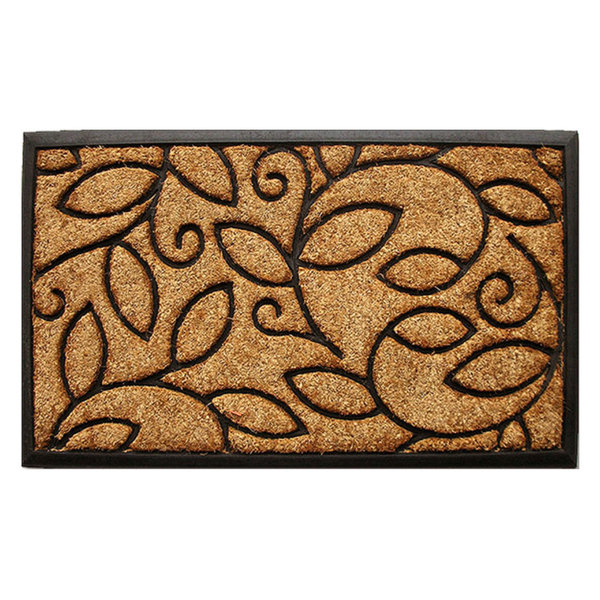 Keep the Dirt Outside
Avoid tracking in dirt from the garden or excess water from the pool with this classic doormat. Made of coir with a rubber backing, it's a durable and natural solution to keep your home clean.
Vine Leaves Doormat from Houzz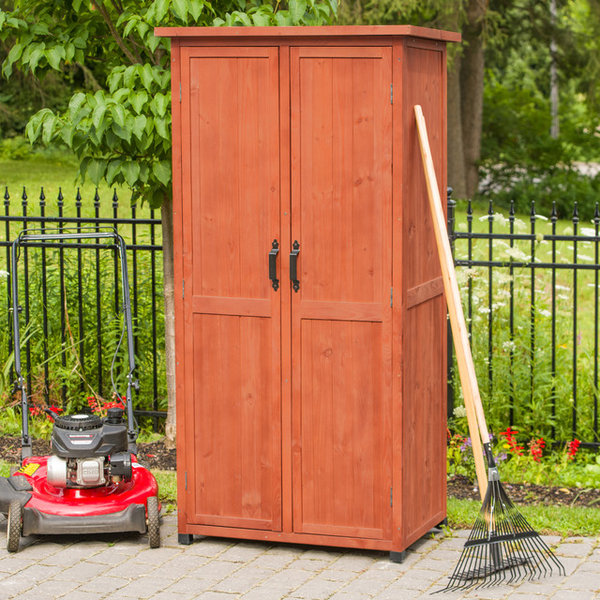 Behind Closed Doors
Yet another option to store away your garden tools: this tall wooden storage shed with two rows of shelves. With a warm, knotted wood finish, it easily beats a plastic tool shed in terms of looks, and it's still treated to resist outdoor elements. You can even secure the doors with a padlock if you'll be storing pricey tools.
Vertical Storage Shed from Houzz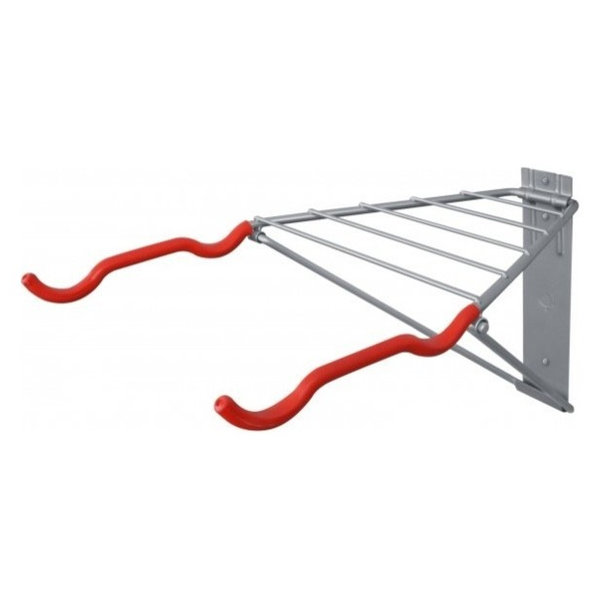 Corral the Bikes
It's the best time of year to head out for a bike ride, but you don't want to deal with a collection of bikes constantly laying on the ground. Instead, keep things in tip-top shape with this folding bike rack. Able to hold up to two bikes at a time, it can also conveniently fold down when not in use.
Folding Two Bike Rack from Houzz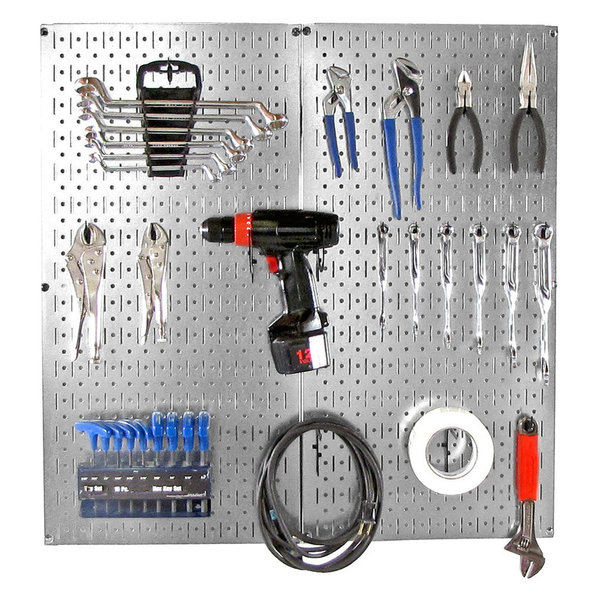 Most Versatile Pegboard
The MVP of storage will always go to the pegboard. Hang up anything from shovels, grill tongs, gloves or sunglasses and never lose a thing! This set also comes with a variety of hooks and mounting hardware, so you'll be all set to get organized.