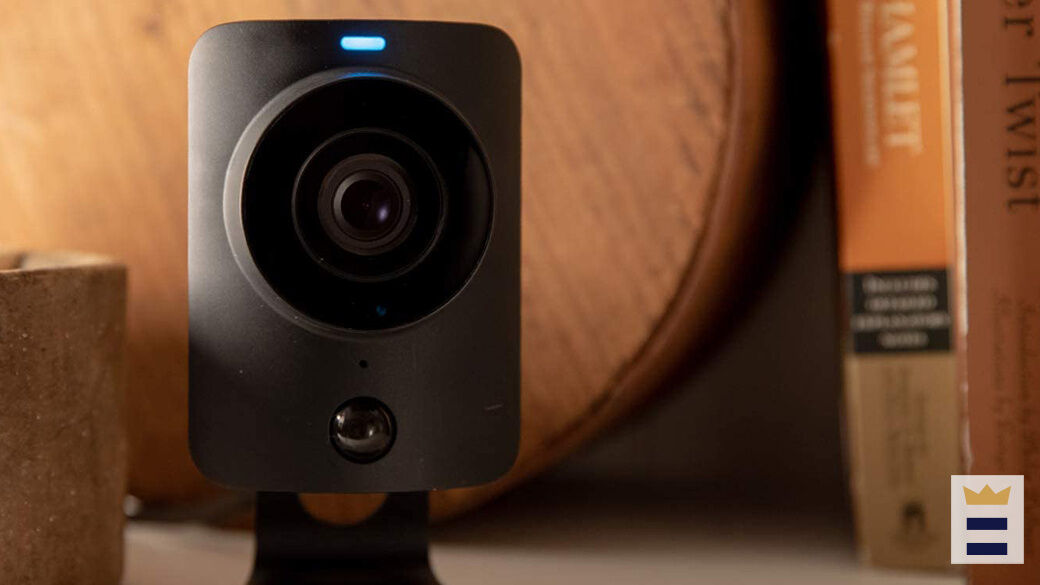 Keeping your home safe from intruders with any security system means paying upfront fees for secure peace of mind. Security systems range from simple on-site burglar alarms to highly sophisticated 24/7 remote monitoring and reporting of break-ins, fires, floods and more. 
When deciding on a security system, you should consider how much you want to pay for base unit and monthly monitoring fees as well as how well it will work with all the smart home devices you already control from your smartphone. This buying guide explains what you need to know in choosing the home security system that is right for you. At the end are several specific product recommendations, including the Simplisafe 12-Piece Wireless Home Security System with HD Camera, which is reliable and easy to install. 
What to know before buying a home security system
Monitored versus unmonitored systems
Unmonitored security systems sound loud alarms when door and window sensors are triggered. While they don't require monthly fees, they aren't directly connected to security centers or emergency services. Because they are stand-alone devices, they are relatively easy to disable, which means they are less secure, too.
Monitored security systems have local alarms, too, but they also connect to security centers and contact emergency services personnel via landlines, cell phone lines and WiFi when triggered. However, these capabilities come with monthly fees, some of which require you to sign long-term contracts.
Smart home compatibility 
The more smart devices you have in your home, the more important it is for your home security system to work with all the tools you already have and allow you to add more smart gadgets like smartplugs, motion detectors and flood sensors.
If you want to purchase a voice-activated home security system, choose one that supports the virtual assistant you use now to operate the smart devices you already have installed.
Expandability
Forecasters say that smart home devices are growing at double-digit rates and will continue to do so for the foreseeable future. This means that people will add more and more smart devices to their homes in the coming years. If you plan on turning your home into a smart home, consider choosing a home security system that will adapt to your long-term needs.
Home security system features
Multiple safety functions
Some products allow you to integrate smoke, fire, water leak, carbon dioxide detection and medical alert panic button capabilities into your home security systems. Better products provide home automation as well, allowing you to control smart devices throughout your home, from security cameras to video doorbells, smart locks, lights and garage door openers. Choose the home security system that allows you to do all the things you want to do with a single device.
Alerts, alarms and notifications
Choose the home security system that provides you with the alerts of your choice. Depending on the model, you have the choice of some or all features like on-site alarms, remote alarms to professional monitors, direct alerts to your smartphone and key fob remote controls. 
Apps
Many homeowners and apartment dwellers will want more than just a control panel to arm and disarm their home security system. People who are away from home want to be able to monitor their homes remotely and receive security alerts through their smartphones.
Miscellaneous add-ons
Thanks to smart home devices, buyers can now add environmental sensors to their security systems. This includes sensors that can detect fluctuations in temperature and humidity, shock sensors that detect natural and man-made vibrations, and sensors that recognize the sound of breaking glass.
Home security systems cost 
Published front-end costs vary from $200-$600 for home security systems. Fees for monitored systems run from $6-$50 a month.
Home security systems FAQ
Do I really need a home security system?
A. Whether or not you need a security system depends on the value you place on the possessions and people in your home. Six out of 10 home burglaries occur during the day when residents are at work or school. More than 2 million burglaries were recorded in the United States last year. That's four break-ins every minute, 240 every hour and nearly 6,000 a day.
Will installing a home security system reduce my insurance costs?
A. Yes. On average, monitored safety and security devices can reduce your insurance expenses by as much as 20%.
I live in an apartment. Do I need a home security system?
A. Yes. Renters have valuable possessions, too, and are just as vulnerable to burglaries as homeowners.
Which home security system should I get?
Best of the best home security systems 
Simplisafe 12-Piece Wireless Home Security System with HD Camera: available at Amazon
Our take: Simple but reliable, Simplisafe is an easy-to-install home security system that allows you to monitor your home while you're away without signing a long-term contract.
What we like: The Simplisafe includes a base station with cellular and WiFi connections to sensors at doors, windows and other places in the home at risk of break-ins. It is also compatible with Alexa and Google Assistant. It is particularly suited to renters because as a DIY system it requires no wall installation or drilling, making it easy to pack up and move to another home.
What we dislike: The Simplisafe app interface is not especially user-friendly.
Best bang for your buck home security system
Ring 8-Piece Home Security System: available at Amazon
Our take: This low-cost option doesn't require a contract and gives you the choice of a stand-alone control center or 24/7 connection to a monitoring company.
What we like: Controllable on your smartphone through the Ring app, the Ring is compatible with Alexa and works with indoor cameras and video doorbells. You can add 24/7 emergency police, fire and medical response for just $10 a month.
What we dislike: The Ring can be difficult for the owner to disarm.
Honorable mention home security system
Cove 10-Piece Wireless Home Security System with 24/7 Professional Monitoring: available at Amazon
Our take: The Cove is easy to install, affordable and includes the features of professionally monitored home security systems.
What we like: The Cove features a touch screen panel, pre-paired door and window sensors, motion and flood sensors and key fob remotes. You can set it up in minutes with the DIY Install Wizard without wires or drilling. There are no contracts or cancellation fees.
What we dislike: Some users have complained about a steep learning curve in using the Cove system.
David Van is a writer for BestReviews. BestReviews is a product review company with a singular mission: to help simplify your purchasing decisions and save you time and money.
BestReviews spends thousands of hours researching, analyzing and testing products to recommend the best picks for most consumers. BestReviews and its newspaper partners may earn a commission if you purchase a product through one of our links.
Distributed by Tribune Content Agency, LLC.