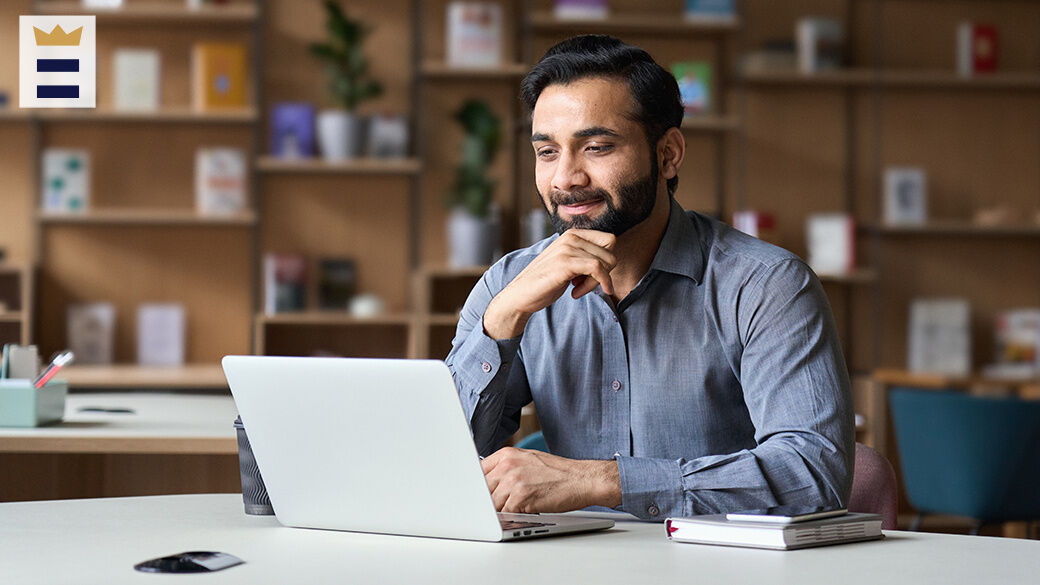 Whether you are a seasoned entrepreneur or just starting out in the world of commerce, you deserve a laptop powerful enough to keep your business running from anywhere in the world without breaking the bank. 
A powerful machine like the Apple Macbook Pro can keep your business's engine humming with almost 24 hours of battery life. Below, find out about some other top picks and tips for choosing the right one for you.  
What to know before you buy a business laptop
Operating system
Regardless of your individual level of business experience, one important thing to keep in mind is what kind of operating system or OS will be primarily used in the course of your business activities. For example, if your entire office uses Macbooks and MacOS to keep everyone on the same page and ensure adequate communication, walking in with your Dell Inspiron running Windows 10 Pro will likely make you the odd one out and could lead to compatibility issues when working on projects.
Budgetary concerns
As with virtually every enterprise, keeping your business in the black and not spending money frivolously is key if you want to enjoy long-term success. That being said, there comes a point when not investing in an upgrade to your office computer technology will end up costing you more money due to technical errors and other malfunctions.
Technical capabilities
If you are shelling out for a new business computer, it is highly recommended to purchase a model that is both of the current technological generation and also offers significant improvements over your previous model. Thankfully, the latest iterations of CPUs, GPUs and other laptop hardware components are better than ever and offer users greater speed, processing power and graphic display that, if treated well, will last for a few years to come.
Business laptop features
Get an Intel i5 or i3 core, or an i7 if you can afford it
For those who are unfamiliar with the concept of a central processing unit or CPU, it is essentially the engine under the hood that dictates how much power your computer will have. The more powerful your CPU, the more power-hungry applications you'll be able to run concurrently without slowdown issues.
That being said, the vast majority of businesses will most likely only require an i5 or even i3 Intel CPU to be able to carry out their day-to-day tasks, though you should consider the complexity of any documents being worked with and how many tabs you expect to have open. While i7 processors are currently the top of the line, the chances are good that an average business user will not require the processor power or increased cost associated with the i7.
Battery life
While it has happened to virtually everyone, there are few things as frustrating as finishing a complex spreadsheet, report or another document only to have your laptop's battery die mid-keystroke, leaving your hard work at the tender mercies of the Auto Recover and Temporary Files features. Even worse, imagine being about to close on the business deal of a lifetime only to have your laptop run out of juice as you're discussing the details of the contract. By purchasing a business laptop that has been built with such considerations in mind, you can rest assured that you can compute for hours and hours without worrying about needing a power supply.
Storage and memory
When deciding whether to purchase a business laptop, you should always consider how much RAM and memory it can bring to bear for your business. For those who are unfamiliar, RAM or Random Access Memory is where your laptop stores short-term data and the memory or hard drive is for long-term storage.
If you are thinking about purchasing a business laptop, always make sure that you have a minimum of 4GB of RAM, though 8GB and 16GB options are even more powerful. You should also opt for a laptop that has an SSD or Solid State Drive memory, as they are much faster and more resistant to damage than traditional HDDs.
Business laptop cost
Given the sharp cost for laptop upgrades, a business laptop can cost anywhere from $370-$1,100 or more, depending on the specifications.
Business laptop FAQ
What are the minimum specifications for a decent business laptop?
A. An i3 Intel Core processor with at least 4GB of RAM and a 256GB SSD hard drive. You should also make sure that the laptop comes with USB-C/USB 3.1 ports and at least one HDMI port, though other options like Thunderbolt are increasingly available. As far as resolution, shoot for a minimum of 1920 x 1080.
What brand of laptop should I buy for my business?
A. This depends on whether your office is already set up around a particular operating system, but if not, it comes down to personal choice.
Which business laptop should I get?
Best of the best business laptop
Apple Macbook Pro: available at Amazon
Our take: An impressive Apple laptop that will propel your business forward.
What we like: This powerful model offers 20-hour battery life, 8-core CPU and Thunderbolt/USB-4 ports. Comes with Apple's latest M1 chip for outstanding performance. 
What we dislike: On the pricey side.
Best bang for your buck business laptop
ASUS VivoBook 15 F515 Thin and Light Laptop: available at Amazon
Our take: An extremely affordable option that still offers impressive capabilities.
What we like: Fingerprint sensor and a wide variety of ports, i3 core processor and full-size backlit keyboard.
What we dislike: Users have reported poor performance in battery life and less processing power than advertised.
Honorable mention business laptop
Microsoft Surface Laptop 4: available at Amazon
Our take: A great Microsoft laptop that will help future-proof your business.
What we like: Compatible with all Surface accessories and comes with an 11th-Generation Intel Core processor, Omnisonic/Dolby Atmos audio and an included Windows 11 upgrade when released.
What we dislike: This model lacks an SD card reader.
Daniel Martin is a writer for BestReviews. BestReviews is a product review company with a singular mission: to help simplify your purchasing decisions and save you time and money.
BestReviews spends thousands of hours researching, analyzing and testing products to recommend the best picks for most consumers. BestReviews and its newspaper partners may earn a commission if you purchase a product through one of our links.
Distributed by Tribune Content Agency, LLC.