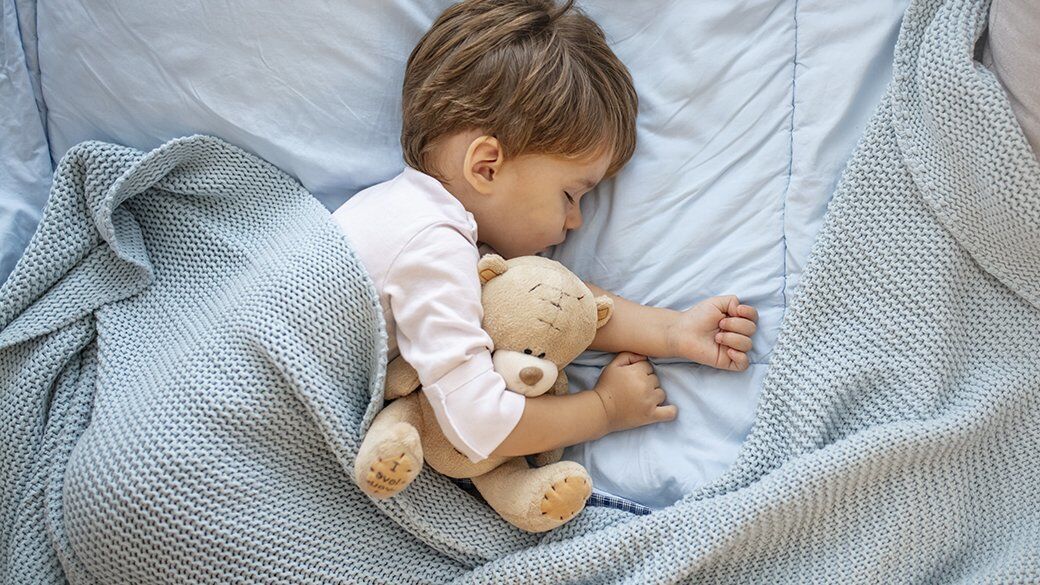 If you feel uncomfortably warm when you sleep, then chances are you're not getting a good night's rest. If you're sleeping on a mattress made for cool sleeping, however, you'll sleep better without breaking a sweat.
Regular mattresses have a reputation for holding onto heat. Mattresses specially designed for cool sleeping have much different construction to keep heat at bay. Some feature cooling gel layers, whereas others have ventilated designs. Even pillow top mattresses fall into this category given their lightweight, breathable construction.
To help you find the right mattress for cool sleeping, we've put together this buying guide. We're also sharing a few of our favorite cool mattresses, including our top choice, Tempur-Pedic TEMPUR-breeze°, which keeps sleepers up to eight degrees cooler every night.
Considerations when choosing mattresses for cool sleeping
Types of mattresses for cool sleeping
Pillow top: Pillow top mattresses offer a cooler sleeping experience if they're made with breathable materials like high-quality cotton or bamboo. If they're made with wool or polyester, however, they'll just retain heat. Because they tend to be the most affordable among all mattresses for cool sleeping, they're your best option if you're on a budget.
Cooling gel: Some mattresses are designed with cooling gel, which absorbs heat and redistributes it to keep you cool. The gel is present either as an upper layer or it's infused throughout foam layers. Given the unique construction of these mattresses, they're significantly more expensive than traditional mattresses.
Breathable construction: Many mattresses now feature breathable construction to aid in overall temperature regulation. These designs often feature breathable materials, ventilation, or cooling pockets. While they won't pull heat away from the body specifically, they offer a cooling experience by boosting airflow around or throughout the mattress.
Free sleep trial
The mattress market is undoubtedly a competitive one, which is why many manufacturers offer free sleep trials. They last anywhere from 90 days to an entire year, and according to many people, they're worthwhile. However, keep in mind that you may be charged a restocking or delivery fee if you decide to return the mattress.
Other items you may need
Upgrading a mattress often comes with a slew of related expenses, so be prepared to fit them into your budget. Some high-end mattresses for cool sleeping require special bases or new box springs that may cost several hundred dollars or more. There's also the need to buy deep-pocket sheets for high-loft mattresses.
Price
Entry-level pillow top mattresses cost around $500, while those with breathable construction may cost closer to $1,000. Mattresses with cooling gel or other unique cooling properties range in price from $1,500 to $6,000.
FAQ
Q. Do I have to flip my mattress on a regular basis?
A. It's usually recommended for regular mattresses, though you'll only be able to rotate pillow top mattresses. High-end specialty mattresses may not have symmetrical construction from top to bottom, so it's unlikely that you'll need to flip these. Depending on their design, you may need to simply rotate them like pillow top mattresses.
Q. Will a mattress for cool sleeping truly keep me cooler?
A. According to those who have found success with them, yes. However, variables like HVAC systems, weather fluctuations, and hormonal changes may also impact how cool you feel when you sleep. It's important to keep these factors in mind so you have realistic expectations in terms of mattress capabilities.
Mattresses for cool sleeping we recommend
Best of the best: Tempur-Pedic TEMPUR-breeze°
Our take: A high-end mattress that promises to keep sleepers up to eight degrees cooler at night.
What we like: Has a cool-to-the-touch outermost layer and ventilated inner layers. Memory foam cradles the body and relieves pressure points. Comes with a no-risk 90-night trial and is backed by a 10-year warranty.
What we dislike: At the very top of the price range, so it's not ideal for those on a budget.
Best bang for your buck: Tuft & Needle Nod Adaptive Foam Mattress
Our take: Budget-friendly foam mattress engineered to keep sleepers cooler longer.
What we like: Unlike latex and memory foam, this foam doesn't overly compress or make sleepers sweat. Made without harsh chemicals. Comes with a 100-night sleep trial and has a 10-year limited warranty.
What we dislike: Delivered in a small box, so the foam needs time to fully expand.
Choice 3: Nectar Memory Foam Mattress
Our take: Gel memory foam helps distribute heat and body weight around the mattress.
What we like: Five layers of comfort with an upper layer of gel foam. Base layer reinforces support and eliminates sagging. Comes with two free pillows. Comes with a one-year sleep trial and is backed by a lifetime warranty.
What we dislike: Some consumers say the mattress never truly flattens out.
Sian Babish is a writer for BestReviews. BestReviews is a product review company with a singular mission: to help simplify your purchasing decisions and save you time and money.
BestReviews spends thousands of hours researching, analyzing and testing products to recommend the best picks for most consumers. BestReviews and its newspaper partners may earn a commission if you purchase a product through one of our links.
Distributed by Tribune Content Agency, LLC.