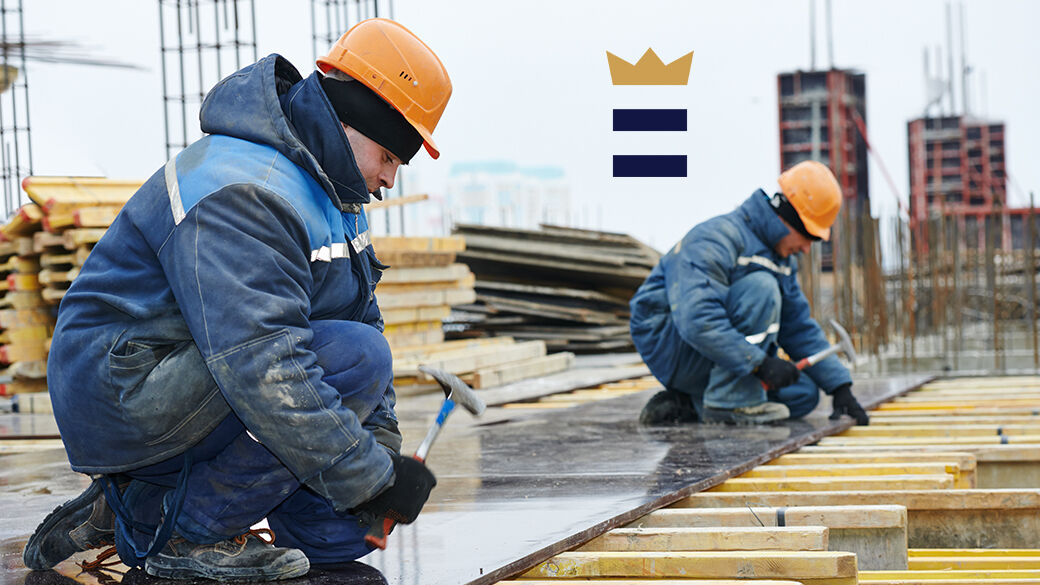 Best winter hard hat liners
When working outside with a hard hat all winter, a hard hat liner can keep you warm over long stretches in the cold. While some skull caps and hats could fit under a hard hat, the fit can be less than ideal. A hard hat liner for cold weather that stays in place and offers proper coverage can protect you from icy winds.
Choosing a cold weather hard hat liner
Finding the right hard hat liner depends on the weather conditions you regularly work in and what safety features you need. Some hard hat liners are designed to keep your hat firmly in place with straps to attach directly to your hard hat. Others are not designed specifically for hard hats and can be worn on their own. These models may not fit as well or stay in place as easily, but they are more versatile. Here are some of our favorite picks.
Carhartt Helmet Liner Mask: $24.99 at Amazon
Our take: This Carhartt liner mask comes in a single piece which includes both a hood and a mask flap to fit over your nose and mouth.
What we like: This winter liner is super lightweight and comes in five different colors, including orange and yellow, making it useful for road workers and others who need increased visibility.
What we dislike: Despite great facial coverage, it doesn't fully cover your neck.
Ergodyne Fleece-Lined Winter Hard Hat Liner: $6.06 at Amazon
Our take: Ergodyne's winter hard hat liner offers external straps and a fleece lining for optimal hard hat warmth.
What we like: Shoulder-length for extra comfort with a thick fleece interior lining.
What we dislike: The mask portion does not fit well for everyone.
Safety Works Winter Hard Hat Liner: $6.30 at Amazon
Our take: This liner also features hard hat straps, along with a two-ply inner liner for added warmth and a useful elastic strap at the bottom.
What we like: Price and a lower elastic strap.
What we dislike: The fabric is a little fuzzy on the face compared to models with fleece, and it doesn't come with a mask.
Ergodyne N-Ferno 6885 Hard Hat Liner: $13.49 at Amazon
Our take: The Ergodyne N-Ferno 6885 is more expensive than our other Ergodyne picks, but this design allows you to zip off the top or button the lower parts of the liner up for days that aren't quite as cold.
What we like: Customizable fit, thin material for cool-not-cold days, and extra helpful in windy conditions. Stands out for its flame-resistant design.
What we dislike: The mask is sold separately.
Ergodyne 2 Layer Winter Liner: $6.30 at Amazon
Our take: Another Ergodyne liner that includes external straps and is reasonably priced.
What we like: Comfortable and warm in most winter conditions.
What we dislike: Doesn't come with a mask, the lower strap is very short, and your neck is not covered.
Zachary Visconti is a writer for BestReviews. BestReviews is a product review company with a singular mission: to help simplify your purchasing decisions and save you time and money.
BestReviews spends thousands of hours researching, analyzing and testing products to recommend the best picks for most consumers. BestReviews and its newspaper partners may earn a commission if you purchase a product through one of our links.
Distributed by Tribune Content Agency, LLC.