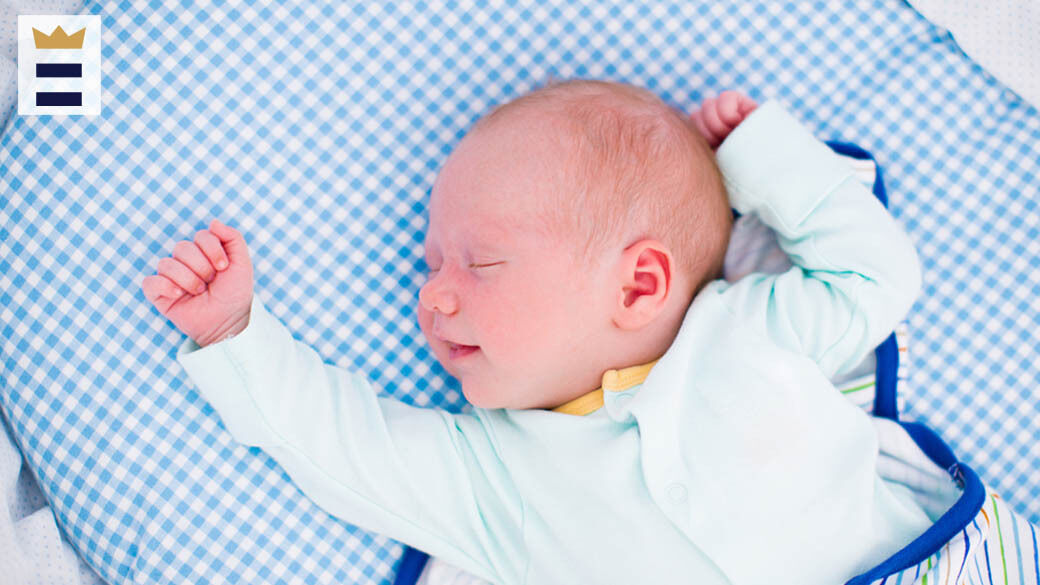 We all want the absolute best for our newborn child. From picking out particular baby foods to finding safe toys or comfortable bedding, having control over the quality of your infant's things is a big deal for new parents. When it comes to the bassinet sheet you use for your baby, picking something breathable, comfortable and safe is of the utmost importance.
Thankfully, there are plenty of bassinet sheets out there that pass with flying colors. For comfortable jersey knit that offers waterproof protection, consider Ely's & Co. Waterproof Bassinet Sheet for your little one's bassinet.
What to know before you buy a bassinet sheet
What is a bassinet?
Bassinets are smaller than cribs and have an almost picnic basket appearance. They're a great way to have your baby safely sleep in the same room as you and are recommended for infants up to 3 months of age, at which point using a crib becomes a viable option. Since bassinets are smaller than cribs, they take up less space and provide a comfortable egg-shaped nest for your little bundle of joy. However, once a baby gets big enough to pull themselves up by the edge of their bed, it's recommended you look into a bigger crib for their safety. 
Why use a bassinet sheet?
While most bassinets are lined with cotton or fabric, you should look into buying a sheet to cover the bassinet itself. This way, if your baby has any sort of accident during the night and spoils the sheet, you can simply remove it and wash it without having to worry about dirtying the surface underneath. Plus, bassinet sheets tend to be soft and breathable, making for a more comfortable sleeping surface.
Fabric
The most common fabric used for bassinet sheets is cotton, specifically jersey cotton. That said, you may also see models made of polyester or synthetic materials, or a blend of both organic and synthetic fibers. 
Bassinet sheet features 
Single vs. double pack
While you may only wish to purchase a single bassinet sheet, many manufacturers offer discounted double packs, which help you save in case one of your sheets gets ruined or in case you'd like an extra sheet on hand for when the other is in the wash.
Organic linen
As an added plus, some companies offer linen sheets in 100% organic cotton, which allows you to rest easy knowing your little one is sleeping on the highest-quality organic fiber.
Waterproofing
While all bassinet sheets lend some level of protection against leaks or accidents, waterproof sheets have the added bonus of having some extra layer of fabric or plastic that prevents overnight accidents from soaking into the bed below the bassinet sheet.
Bassinet sheet cost
Depending on the brand name, whether the fabric is organic, waterproofing and whether it comes in a single or double pack, bassinet sheets cost $5-$30.
Bassinet sheet FAQ
How do I know if a bassinet sheet is properly fitted?
A. Loose sheets on a bassinet or a crib can present a potential health risk for your infant: there's a chance that loose fabric could suffocate or strangle your child. For this reason, it's important to test that your sheet is fitted tightly to your baby's bassinet. Pinch the sheet and see if it pulls up or bunches easily. If so, it might not be tight enough for your baby's bassinet.
Should I have my baby sleep in a separate room, or in my room?
A. The American Academy of Pediatrics recommends that your newborn sleep in the same room as you, as doing so has been shown to reduce the risk of sudden infant death syndrome.
Which bassinet sheet should I get?
Best of the best bassinet sheet
Ely & Co. Waterproof Bassinet Sheet: available at Amazon and Bed Bath & Beyond
Our take: With an added layer of waterproof protection, this two-pack provides value and safety for your newborn.
What we like: It comes in a two-pack, meaning you'll get more bang for your buck. It has double elastic band reinforcement and fits not only bassinets but mini-sleepers as well. The cotton is 100% jersey knit and has TPU lining to prevent accidents from leaking.
What we dislike: The manufacturer recommends hanging to dry instead of machine-drying, which may be inconvenient for some.
Best bang for your buck bassinet sheet
TL Care Knit Fitted Bassinet Sheet: available at Buy Buy Baby and Bed Bath & Beyond
Our take: Although the cost is affordable, these organic cotton sheets don't skimp on quality or comfort.
What we like: With highly breathable, comfortable cotton made from 100% organic sources, this sheet also offers extra features like being machine-washable and dryer-safe. The elastic provides a safe fit to keep your little one snug as a bug.
What we dislike: Some buyers say the sheet feels thin. It doesn't come in a two-pack, which may be a problem if you want to have an extra on hand.
Honorable mention bassinet sheet
Kushies Organic Cotton Jersey Bassinet Sheet: available at Buy Buy Baby, Amazon and Bed Bath & Beyond
Our take: If you're looking for a high-quality bassinet sheet to fit name brand bassinets without having to pay the price, you're in luck with this Kushies sheet.
What we like: This sheet is made of 100% jersey cotton and has been tested to fit all manner of bassinets. It's available in five color options, including white, to fit any color scheme. The elastic support of this sheet helps it to fit snugly to your child's bassinet, letting them sleep safe and sound.
What we dislike: Be sure to dry on low tumble, as incorrect drying may cause shrinkage.
Micayla Mead is a writer for BestReviews. BestReviews is a product review company with a singular mission: to help simplify your purchasing decisions and save you time and money.
BestReviews spends thousands of hours researching, analyzing and testing products to recommend the best picks for most consumers. BestReviews and its newspaper partners may earn a commission if you purchase a product through one of our links.
Distributed by Tribune Content Agency, LLC.