Your bedroom is the last space you see before you fall asleep at night, and the first space you see when you wake up in the morning. When your bedroom starts to feel stale, there are plenty of affordable ways to spruce up the space. Here are ten easy ideas that won't break the bank.
1) Clear up any clutter.
Cleaning and organizing your bedroom can make a big impact on a tiny budget. Store worn clothing in a decorative laundry basket, and tackle that perilous shoe pile in your closet with an over the door organizer.
Blue & White Striped Collapsible Laundry Basket available from Amazon
Clear Over The Door Shoe Organizer available from Amazon
2) Switch out your duvet cover.
Your bedding is often the largest textile in your room, so switching out your duvet cover can give your room a completely different look in just a few minutes. If you have a solid duvet, try something with a pattern. If you have a floral duvet cover, switch it out for something bold and geometric.
Chic Home 3 Piece Geometric Diamond Reversible Queen Duvet Cover Set available from Amazon
3) Throw on a new throw pillow.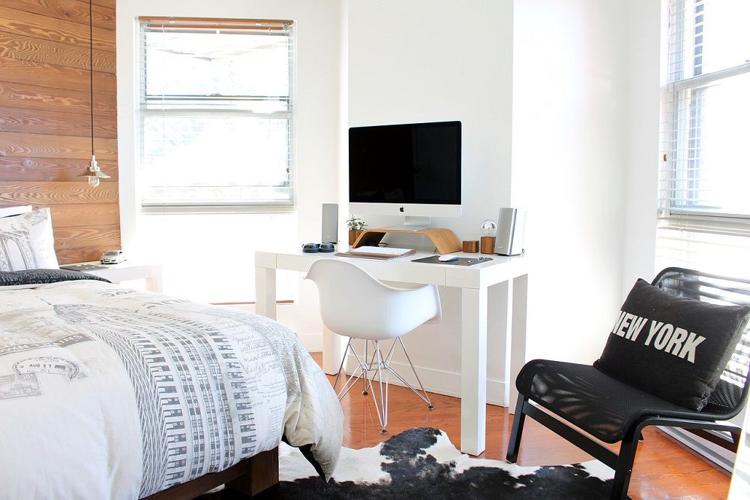 You don't need to scale a pillow mountain every time you get into bed, but a throw pillow or two can be a fun way to show off your personality. Throw pillows are also great for budget decorators, because you can switch them out with pillows in your living room every few months to make the rooms feel fresh again.
Compass and Arrow Throw Pillow Cushion Cover available from Amazon
4) Make the room come alive with living plants.
Adding a few small living plants to your bedroom will help you breathe a little easier at night by naturally cleaning the air in your room. Picking an interesting decorative planter is also an affordable way to spruce up your bedroom.
Handmade Geometric Wood Succulent Planter available from Amazon
5) Or add a fresh vase of flowers.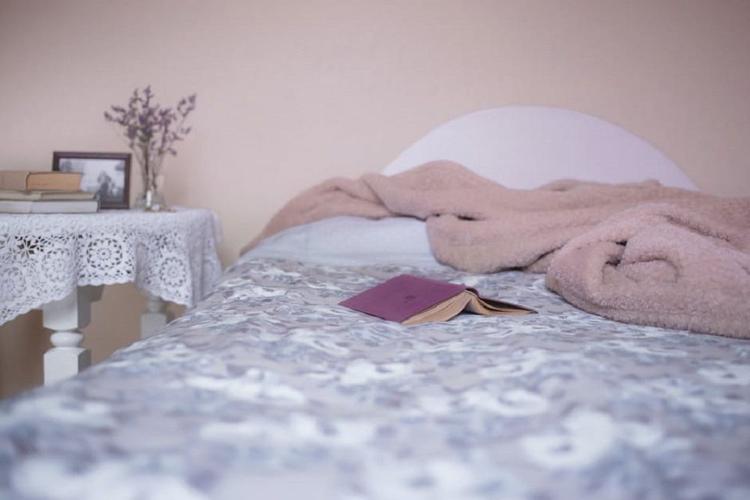 If you don't have the right natural light or a green thumb to keep living plants looking lively, pick up or cut a small bouquet of fresh flowers to display in a decorative vase.
Set of 3 Decorative Crackled Vases available from Amazon
6) Upgrade your lighting.
Changing out bedside table lamps is a budget-friendly way to give your bedroom a new look, and wall sconces with adjustable arms work as perfect reading lights.
Plug-in Wall Sconce with Swing Arm available from Amazon
7) Surround yourself with soothing scents.
Placing a few scented candles around the room can turn your bedroom into a soothing sanctuary. Pick scents to help you relax in the evening, or wake up in the morning.
Paddywax Apthecary Collection Orange Zest & Bergamot Candle available from Amazon
8) Make the space feel larger with mirrors.
In small bedrooms, hanging mirrors can make the room feel larger without any renovation. Whether your style is rustic or minimalist, there are affordable mirrors to suit your taste.
Rustic River Mirror With Wood Border in Distressed White Finish available from Amazon
9) Add an area rug.
You don't have to break the bank to find an area rug for your bedroom. There are plenty of attractive options at budget-friendly prices. A rug adds warmth to hard flooring in winter, and is another way to show off your personal style.
Safavieh Adirondack Collection Ivory and Silver Vintage Style Area Rug available from Amazon
10) Hang a dramatic piece of art.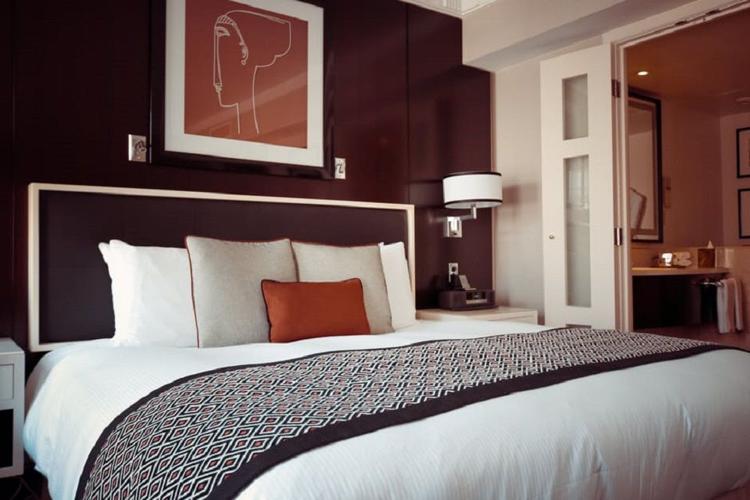 Sprucing up your bedroom can be as simple as adding dramatic art above your bed. With a variety of affordable prints available, you don't need to blow your budget to find a fun piece.