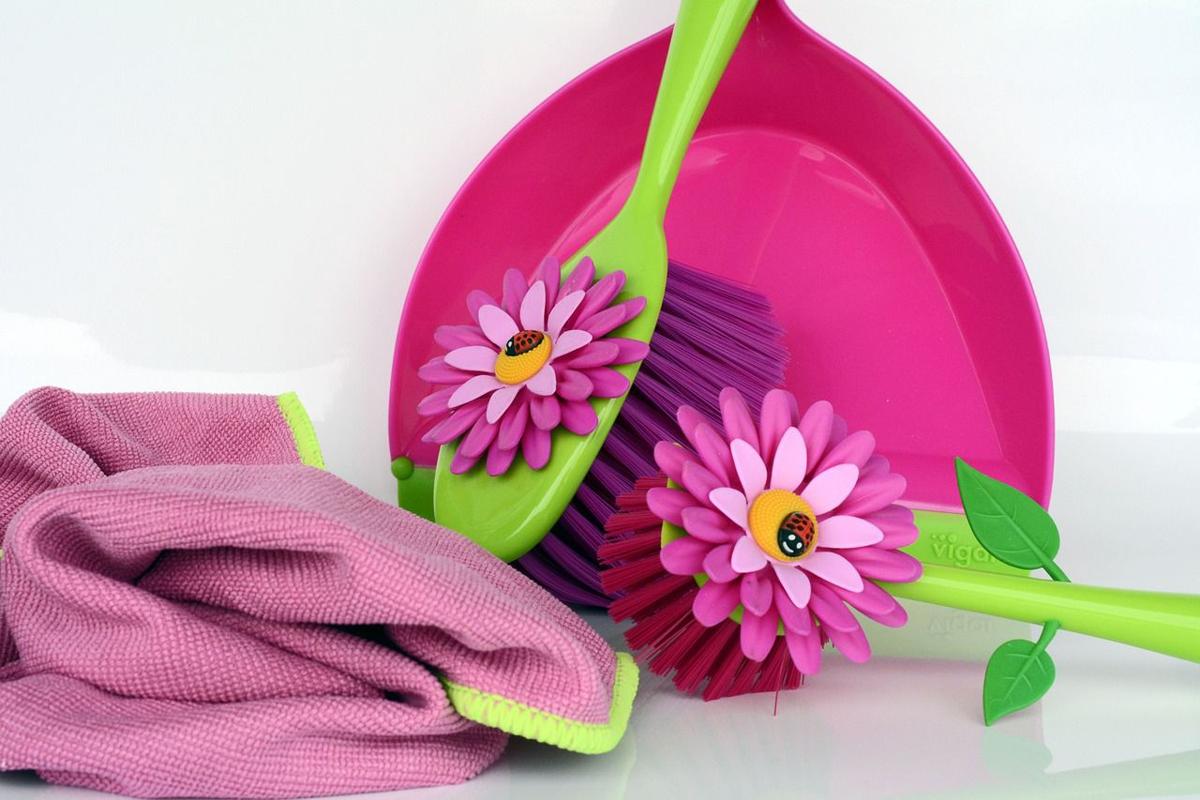 The trees are flowering and the sun is out, which means it's time for the most daunting annual tradition: spring cleaning. But you don't need to spend all weekend beating rugs and washing windows. These 5 simple tasks can help you tackle spring cleaning 10 minutes or less at a time.
1) Sweep and Vacuum
If you're like most people and don't have an old-fashioned rug beater, no one is going to tell your high school home economics teacher. Just sweep or vacuum the floors and rugs in one room a day.
2) The Quick Kitchen Clean
Grab a sponge and a little dish soap and quickly wipe down your kitchen counters, using the abrasive side of the sponge to scrub off any grime. While you're at it, wiped down the inside of the microwave; that soup splatter your entire family has been ignoring for two weeks won't live to see another day. If the drip pans on your stove are grimy, you can save your elbow grease for later and quickly swap them out for new drip pans, which cost about $2 each.
3) Goodbye Dust Bunnies
When was the last time you dusted off those ceiling fan blades or pulled out your bed frame out and swept underneath? Dust also loves to hide in unused corners and the top of door frames.
4) De-Junk Your Junk Drawer
See those eight-month-old packets of soy sauce? Toss them. You can throw out those old takeout menus, broken rubber bands, and inkless pens too.
5) Check Yourself Out
There's nothing like toothpaste gunk on the mirror to ruin your morning. Take ten minutes to spritz your mirrors with glass cleaner and wipe them down.