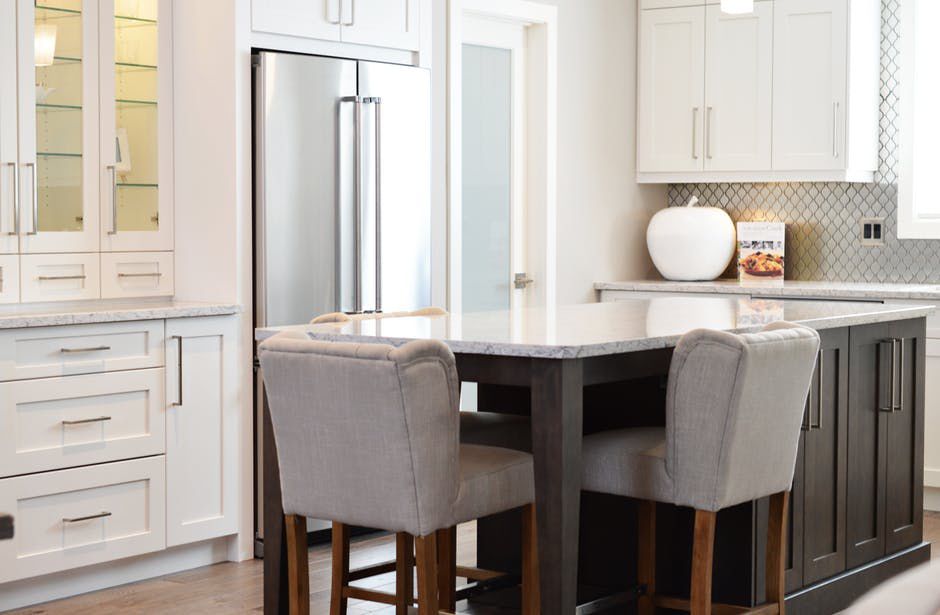 If your kitchen needs a major lift, cabinets are the place to start, but they can also be expensive to update. Here's a breakdown of what you can DIY, and when you should call a professional.
When to DIY
Replacing Hardware
Replacing hardware is the quickest and most affordable way to spruce up dated cabinets. There are thousands of options, whether you love the vintage feel of brass hardware, the shabby chic look of colorful ceramic handles, or the modern look of sleek T-bar handles.
Ginsco Vintage Brass Kitchen Drawer Pull and Knob set available from Amazon
Blue Links Peel an Stick Wallpaper available from Amazon
When to Call a Professional
Complete Resurfacing
Sometimes a big investment in your kitchen is unavoidable. Fortunately, cabinet resurfacing can transform your space at a fraction of the cost of complete replacement. For this job, you'll want the help of a carpenter.