Inventor, designer and fabricator Jimmy DiResta recently made his debut on "Ask This Old House."
This news marks a major step forward in the evolution of DIY television. Why? Soap-opera-style shows such as "Flip or Flop" and "Love It or List It" have prevailed for years, despite being more about personal drama than actual skill. Meanwhile, the YouTube maker community has flourished with educational yet entertaining personalities such as DiResta, who has amassed more than a million followers on his channel. But those online makers have been largely ignored by traditional media.
Now, things appear to be changing. YouTube woodworker April Wilkerson recently starred in "House Hacks," a pilot for the DIY Network. And now DiResta is coming to not only PBS on "Ask This Old House" but also to NBC via "Making It."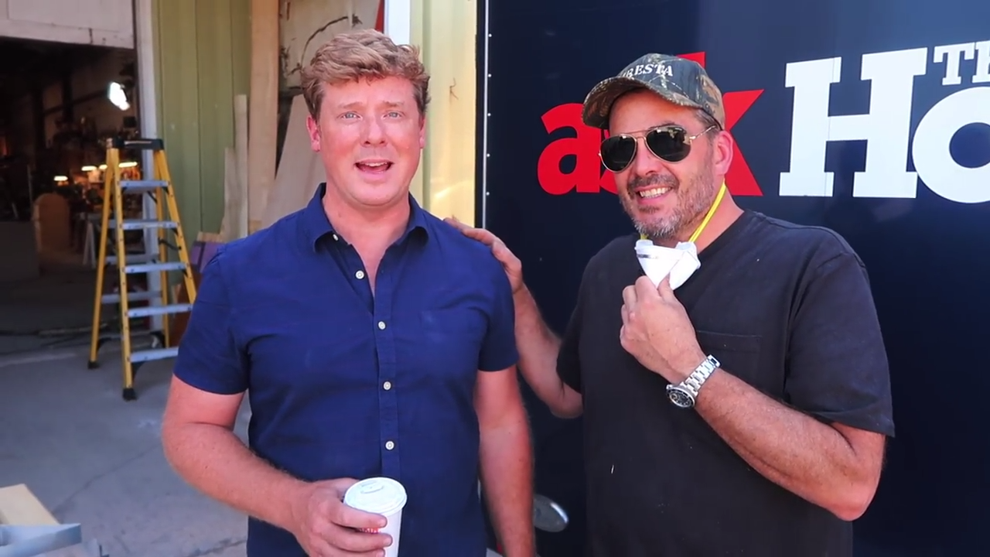 With so many interesting things happening in this space on YouTube, this can only mean good things for the future of DIY television. Let's hope we see more of these crossovers in the future.
Without further ado, here are five things to know about DiResta.
He has been making things his whole life
DiResta started making things in his dad's workshop when he was a little kid, he writes in "Workshop Mastery with Jimmy DiResta."
"Some kids see something they want and wish they could buy; I just went and built it," he writes. "While most kids want to play basketball, I was developing a dart gun that would puncture the skin of the ball."
You might have played with one of his inventions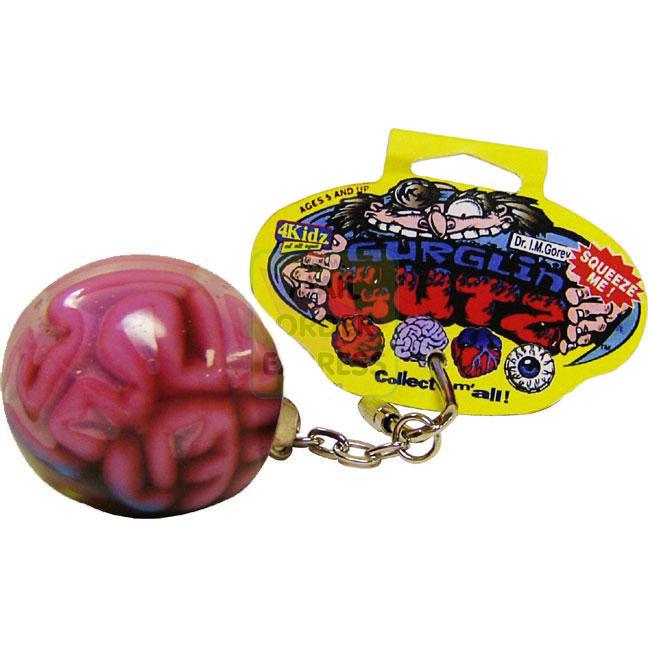 Remember Gurglin' Gutz, the squeezable toys that featured brains, eyeballs and other organs inside sacks of fluid? DiResta invented those, as reported by the New York Times in 1999.
He actually worked for close to 20 years in the toy business, amassing more than 20 patents and even running his own shop in New York, according to his book. But the economy wasn't kind to that industry, leading to his exit in 2008.
He basically cut his pinky off on a table saw
DiResta was adjusting the height of his table saw blade while the motor was running in 2010 when disaster struck.
The blade grabbed the board he was holding and threw it back at him. That impact left his arm squirting blood. Meanwhile, his hand had been dragged through the spinning saw blade, leaving his pinky dangling.
"Everything went wrong in an instant," DiResta said in 2015. "That's typically how accidents happen."
About $15,000 in medical bills later, his finger is reattached. But it doesn't work very well, he says, and it's about a centimeter shorter.
"Learn from my mistakes," Diresta said. "Just be safe and be present. That's really the most important thing."
He has worked with some fairly big names over the years
Despite being down-to-earth and approachable on places like Twitter, DiResta has worked with some fairly big names over the years.
—He once made an AK-47 guitar for Wyclef Jean to represent the idea of revolution via music. Listen to the two discuss the project here.
—He helped deck out Leonardo DiCaprio's New York apartment in 2009.
—He now makes custom gifts for guest entertainers at The Barclay Center in Brooklyn. Recent projects include a notepad box for Chris Rock and a wine case for Tool vocalist Maynard James Keenan.
Another name you might recognize: Nick Offerman. The two have been friends since 2009 when they worked together on Offerman's video series for Bear Mountain Boats. DiResta shot video while Offerman built a canoe. Offerman offered more details about their friendship as a guest on "Making It," DiResta's podcast with YouTubers Bob Clagett and David Picciuto.
Meanwhile, the two are set to work together again on a different "Making It." (Yup, different show, same name.) DiResta stars as an adviser with hosts Offerman and Amy Pohler on the "lighthearted" crafting competition coming to NBC sometime this year. 
This is not his first go-round with TV
DiResta is already no stranger to TV. You might recognize him from DIY shows such as "Hammered," "Trash to Cash" and "Dirty Money."
But those experiences didn't go well. Producers clung to reality show storylines that distracted from the work. When Discovery TV dropped him, he took his projects and filmmaking to YouTube instead.
More than 1 million subscribers later, he's back on TV. This time, though, he's appearing on "Ask This Old House," a brand that helped start the home-improvement television revolution. The hosts and producers appear to genuinely appreciate the significance of DiResta's work on YouTube.
Working with this guy, or I should say watching him work is an experience. @jimmydiresta has a force and speed to just about everything he does. He's as likely to smooth metal with a battery operated grinder as he is to use 150-grit sand paper @asktoh pic.twitter.com/MbVQP422FQ

— Kevin O'Connor (@KevinOConnorTOH) January 9, 2018
Let's hope this leads to more craftspeople crossing the divide.
Find the full episode at ThisOldHouse.com.