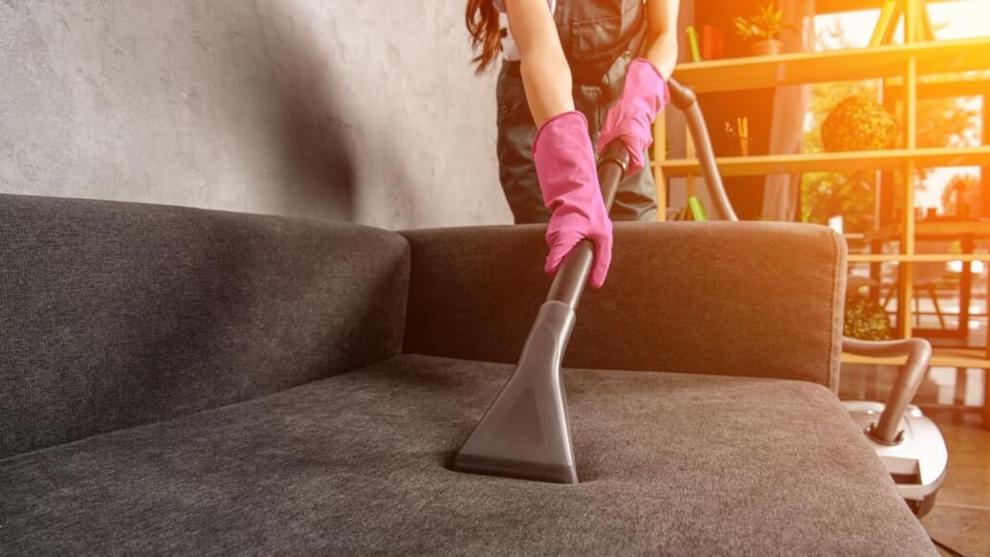 If you've ever saved up to buy a nice couch or armchair — or have one you inherited and absolutely love — you know how much it hurts the first time a glass of wine tips all over your favorite couch.
First, don't panic. A stain doesn't mean the end for your couch.
Just learn how to combat tough stains, and while you're at it, get in the habit of regularly cleaning your furniture to keep it looking its best.
Vacuum your furniture, not just the floors
Our number one DIY upholstery cleaning tip? Vacuum your upholstered furniture often, since dirt not only affects the appearance of your furniture, it can also wear away upholstery fibers. Use a clean, dry upholstery attachment, or any stiff-bristle brush, to loosen dried dirt and debris. Use the crevice tool for hard-to-reach nooks and crannies.
Baby your furniture with wipes
Baby wipes are surprisingly effective for quick DIY upholstery cleaning. They offer a nice mixture of water and soap, use very little moisture and are gentle. Keep a travel pack stashed in the living room for instant spot removal.
Know your upholstery codes
Your piece probably came with a DIY upholstery cleaning code. "W" means it's OK to use water. "S" means skip the water and use a nonwater-based solvent, such as alcohol, instead. "S/W" means you're OK using either solvents or water, and "X" means use neither — vacuum only.
Treat your stains frequently
If your furniture doesn't come pretreated with a fabric protector to repel stains, apply one yourself (or have an expert do it for you). If it does, ask how long it will last. "Many of the treatments on the market must be reapplied every few years to retain their stain-fighting powers," says Melissa Homer, chief cleaning officer of MaidPro. Keeping it treated is key in maximizing the life of your furniture, she says.
Develop a need for spot-cleaning speed
The sooner you treat a spot, the better your chances of removing it. If you catch it right away, says MyClean COO Kenny Schultz, you may be able to get away with simply blotting with a microfiber cloth.
Don't scrub stains
Don't scrub, even when you're dealing with tough, set-in stains. Scrubbing could actually grind the stain further into the fibers or damage the fabric. Better to let the stain remover sink in and do its thing, then gently blot away.
Don't oversaturate stains
"Many people believe that the more moisture you use, the better. This is not always true," says Ron Holt, CEO of Two Maids & a Mop. Try a specially formulated solvent (water-free) spot remover first. Many upholstery sprays are inexpensive and work beautifully on most stains. If you move on to a water-based approach, Holt says, use it sparingly.
Try a DIY spot remover
If water is safe to use on your upholstery, there are many DIY upholstery cleaning tactics you can try. Vacuum before attempting removal, says Two Maids & a Mop's Holt, to reduce the risk of spreading the stain. (Always test in an inconspicuous spot first.)
General stain removal: Start with club soda. Dab it on gently with a clean, white cloth. Two more easy options: A little vinegar, left to sit for about 15 minutes before blotting with clear water, or plain old soap and water.
Grease/oil stains: Sprinkle with salt, let sit, then dab with soap and water. Alternatively, try using rubbing alcohol instead of salt.
Coffee stains: Blot with a mixture of equal parts water and vinegar with a little dish detergent.
Crayon stains: Work in a dab of non-gel toothpaste, then rinse with clear water.
Blood stains: Blot with hydrogen peroxide, then water.
Red wine stains: Sprinkle with salt. Blot with hydrogen peroxide or lemon juice. Blot with water to rinse.
Banish pet hair using just your hands
To remove pet hair, put on a pair of rubber gloves and run them over your furniture, says Leslie Reichert, aka The Cleaning Coach. "The gloves create static that pulls the hair off to the edge of the piece, where you can easily vacuum it off," she says.
Treat blankets and throw pillows too
Don't forget the blankets and throw pillows. Stick with the gentle cycle on cold. If the pillow covers are removable, remove and wash them inside-out. Be sure to dry pillows thoroughly, as inner dampness can lead to mold. If you're not sure your pillows are washable, freshen them with a spritz of water, spiked with your favorite essential oil, followed by a tumble in the dryer with a couple of tennis balls.
(Better Homes and Gardens is a magazine and website devoted to ideas and improvement projects for your home and garden, plus recipes and entertaining ideas. Online at www.bhg.com.)
Decor on a dime: Ideas for your home, all under $100
Mirrors as a headboard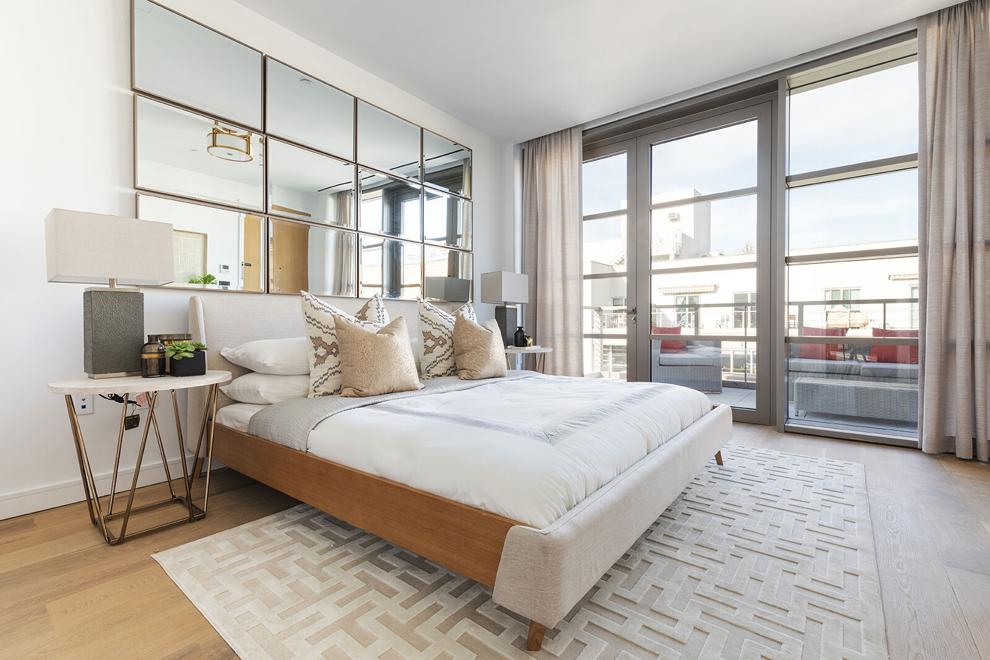 Whether you are using mirrors horizontally to widen a space, vertically to add height or in a grid pattern to mimic windows, this is a great way to bounce light and color in a space.
Removable wallpaper
Wallpaper remains a hot trend. Not sure you want to take the plunge? Try using a removable or temporary wallpaper.
Incorporate industrial elements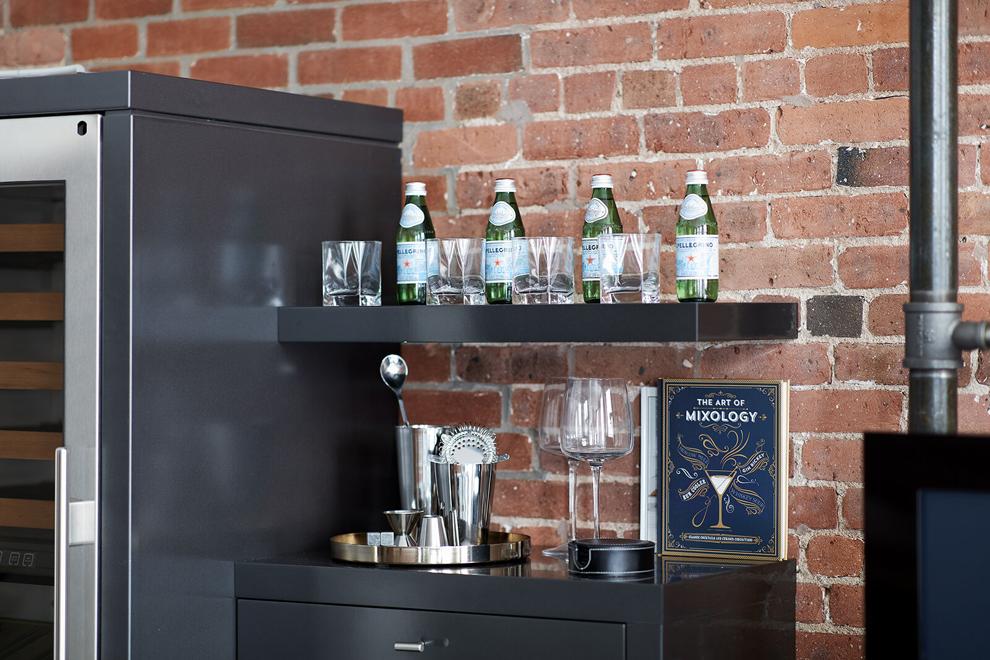 Industrial pipe can be used for everything from ladder rungs to help hold up shelves.
Curtains made from drop cloths
Who doesn't love no-sew curtains? Drop cloths are the perfect weight of cotton for a curtain, especially for those looking for privacy. Grab some drapery pins and attach them to a rod, add grommets, and you're good to go.
Repurposed items as shelves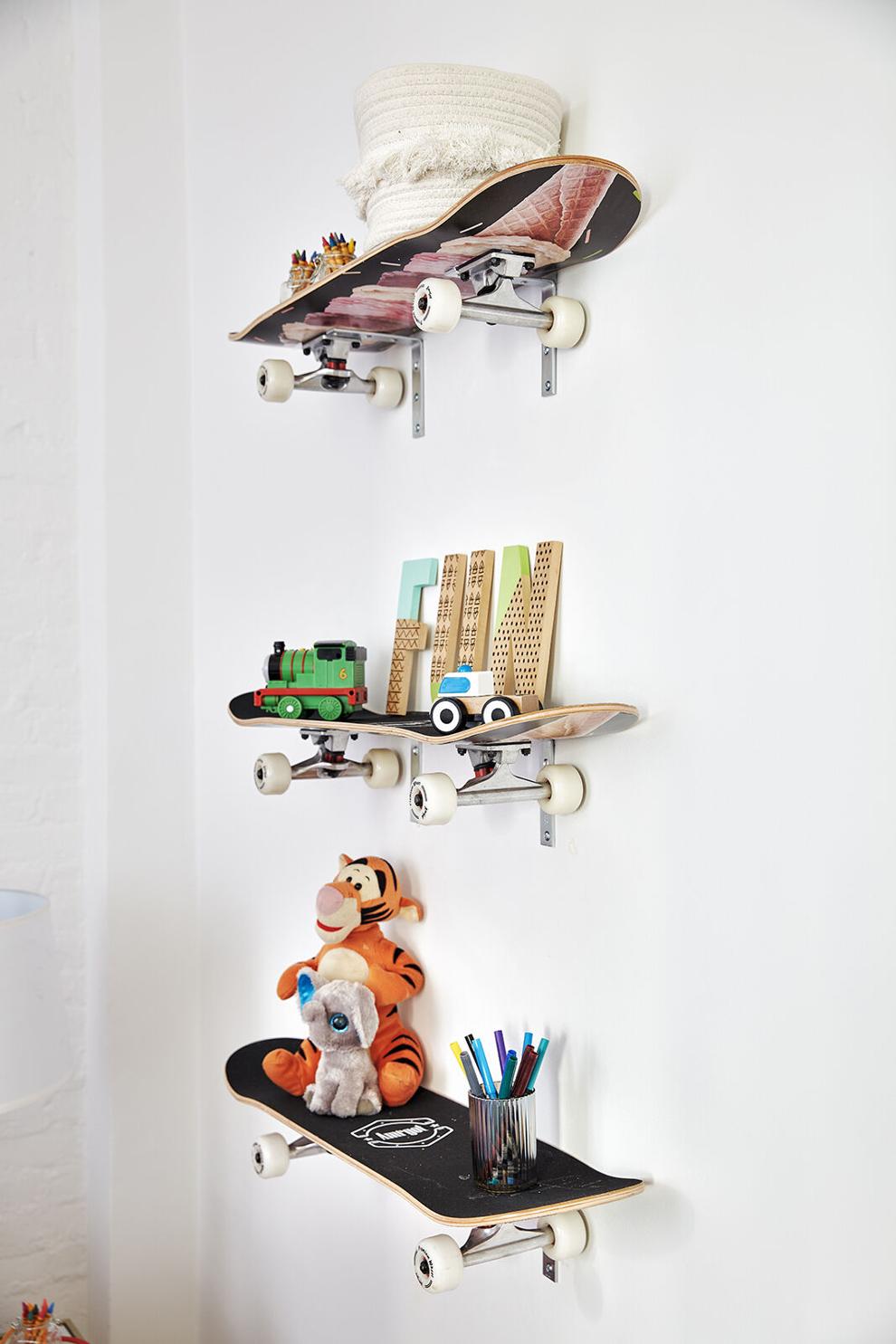 From recycled wood to skateboards in a child's room or family space, it's time to get creative.
Succulents in sand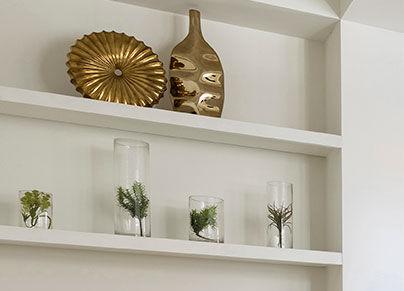 Tiny succulents are hearty enough to be around for weeks, if not months. Pair them with plain white sand in a glass jar or vessel and you have a beautiful accent piece for your home.
Affordable side tables and carts
Bar carts or side tables don't have to be traditional. Garden stools and carts can be used as side tables and decorative accents.
Rice paper or other items placed in shadow boxes or plexiglass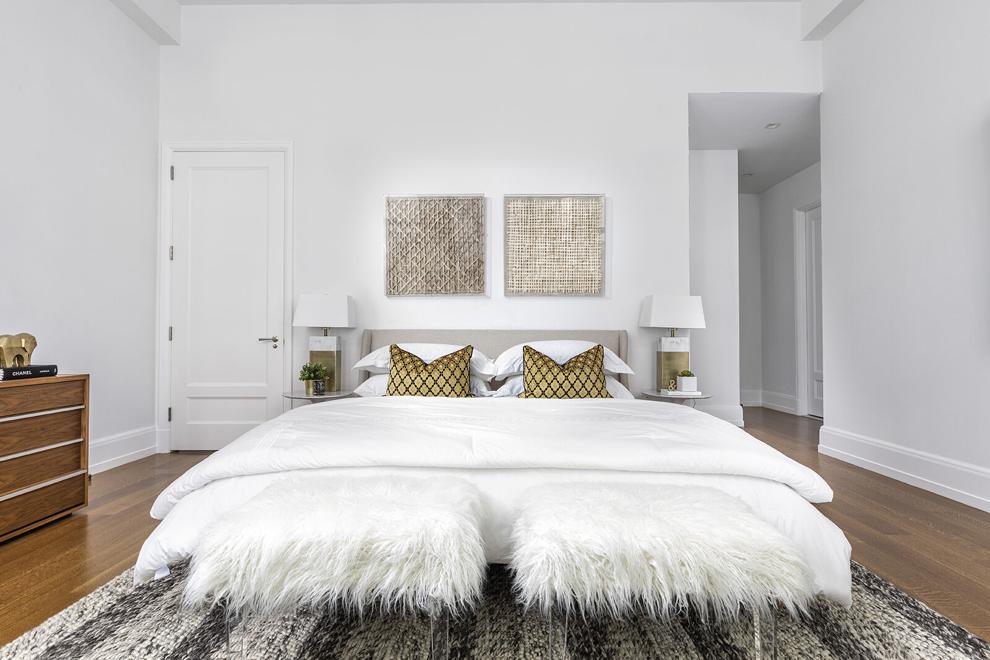 Rice paper is both modern and neutral. One creative idea is to place large pieces in frames.
Wine glasses as candle holders
This is my new "it" idea. Just take wine glasses, flip them over and place a small votive on the bottom, which now serves as the base for your candle. Put something decorative under the mouth of the glass for an even more creative look
Removable wall stickers
These are so much fun and can add instant color and graphics to a space.