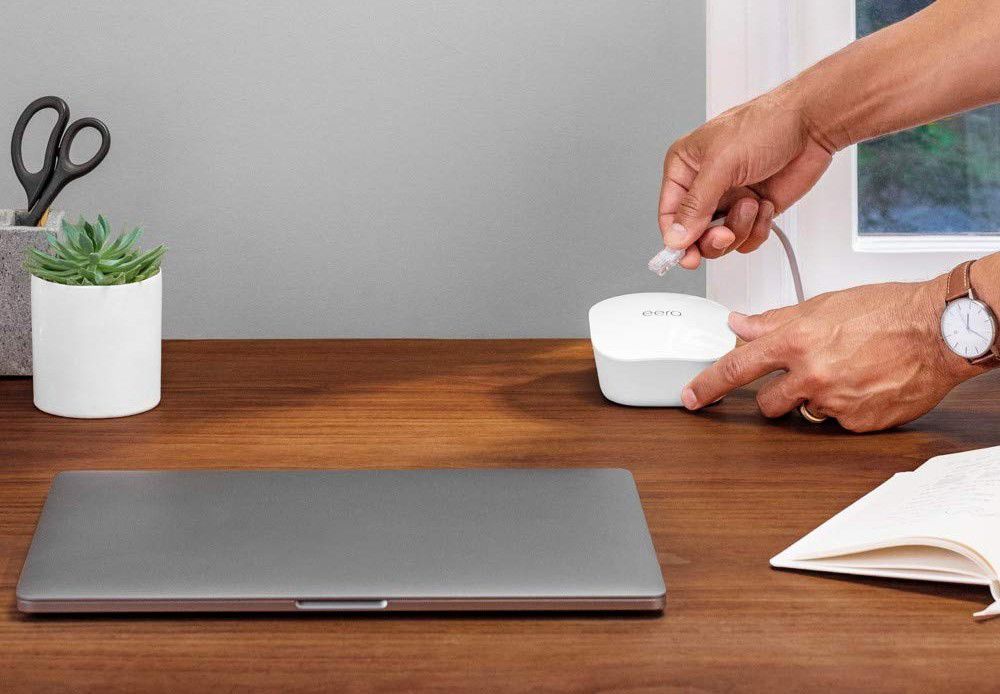 If you're thinking about updating your router for faster internet throughout your home, look no further than Amazon's new eero router. It takes just minutes to fully cover your home, and it's compatible with your Echo devices. 
How It Works
The eero mesh WiFi router is a fast standalone router that covers up to 1,500 square feet alone. It's equipped with TrueMesh technology to intelligently route traffic; that means less congestion, buffering, and drop off even when multiple family members are using WiFi at the same time. It's fast enough for streaming, gaming, browsing, and more.
Easy Set Up
Eero walks you through installation so you'll have WiFi in 10 minutes or less. It's also compatible with Alexa so you can easily manage WiFi access for individuals to limit screen time. If you need more coverage throughout the home, you can easily expand your system with cross-compatible hardware.
Why Customers Love It
Amazon customers love this WiFi router and gave it an average of 4.4 out of 5 stars. The easy set up and user friendly app were mentioned by several reviewers. Customers also liked that they were able to set up different WiFi profiles for their children so they knew their kids weren't up late on laptops. They also liked that automatic updates kept their network safe and secure from spyware and phishing.