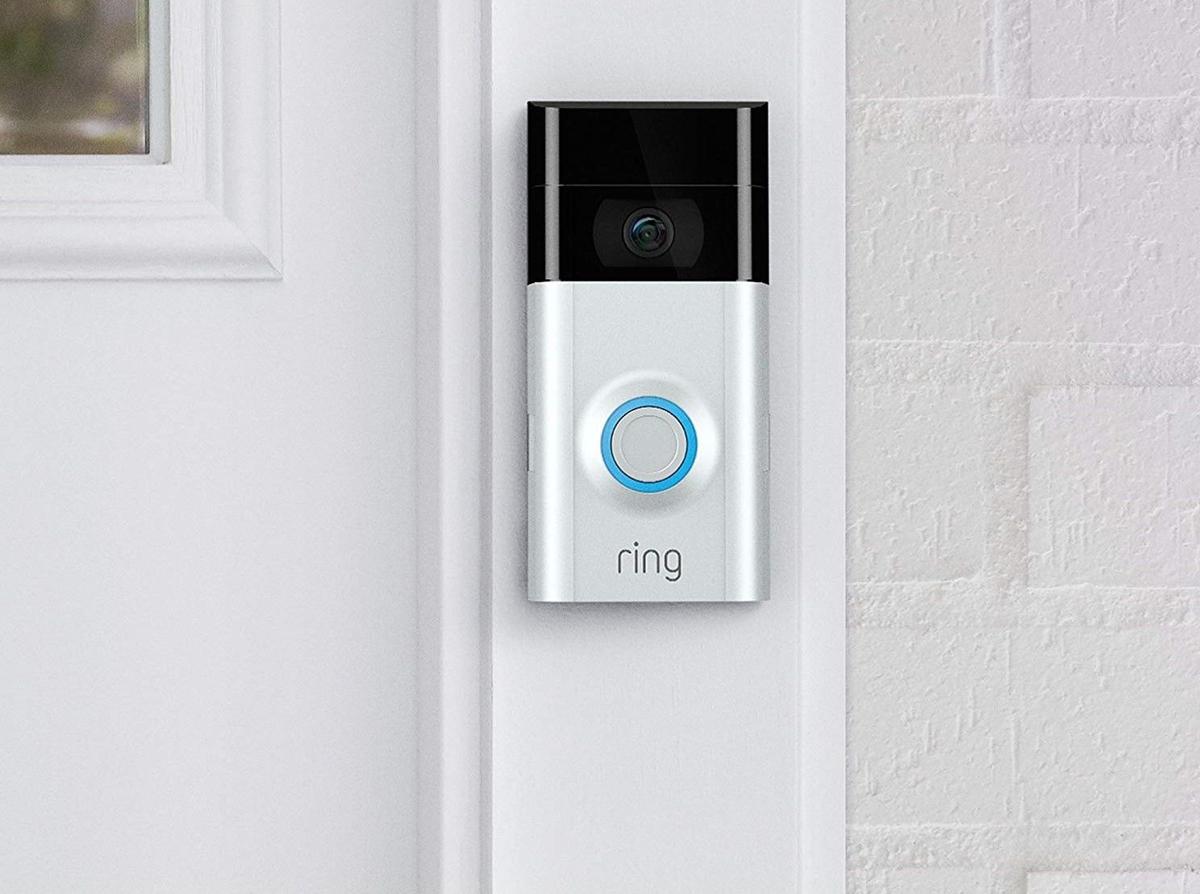 Whether you live alone and don't feel comfortable answering the door to strangers, or you want to keep an eye on package delivery while you're at work, this Alexa-compatible video doorbell by Ring is the perfect way to keep your home and deliveries secure.
How It Works
Ring is a WiFi enabled doorbell that sends alerts to your phone or tablet as soon as motion is detected or when visitors press the doorbell. It can be connected to the doorbell wires for a constant charge or can be powered by a rechargeable battery. You can also hear and speak to visitors from your phone, tablet, or PC—so it's perfect for giving delivery drivers instructions on where to leave your packages.
Added Security
The motion sensor alerts you to movement on your property, which makes it perfect for monitoring your door while you're away at work or on vacation. You can check in on your property at any time with the live view on-demand video. If your home is burglarized, you'll have video of the culprit—though the camera is a helpful deterrent. Ring also offers lifetime theft protection, so they'll replace your doorbell if it's ever stolen.
Why Customers Love It
Customers love this smart doorbell because of the easy installation and instant motion detection alerts. Some customers use Ring to filter out solicitors, while others have caught burglars in the act of trying to steal cars or packages.