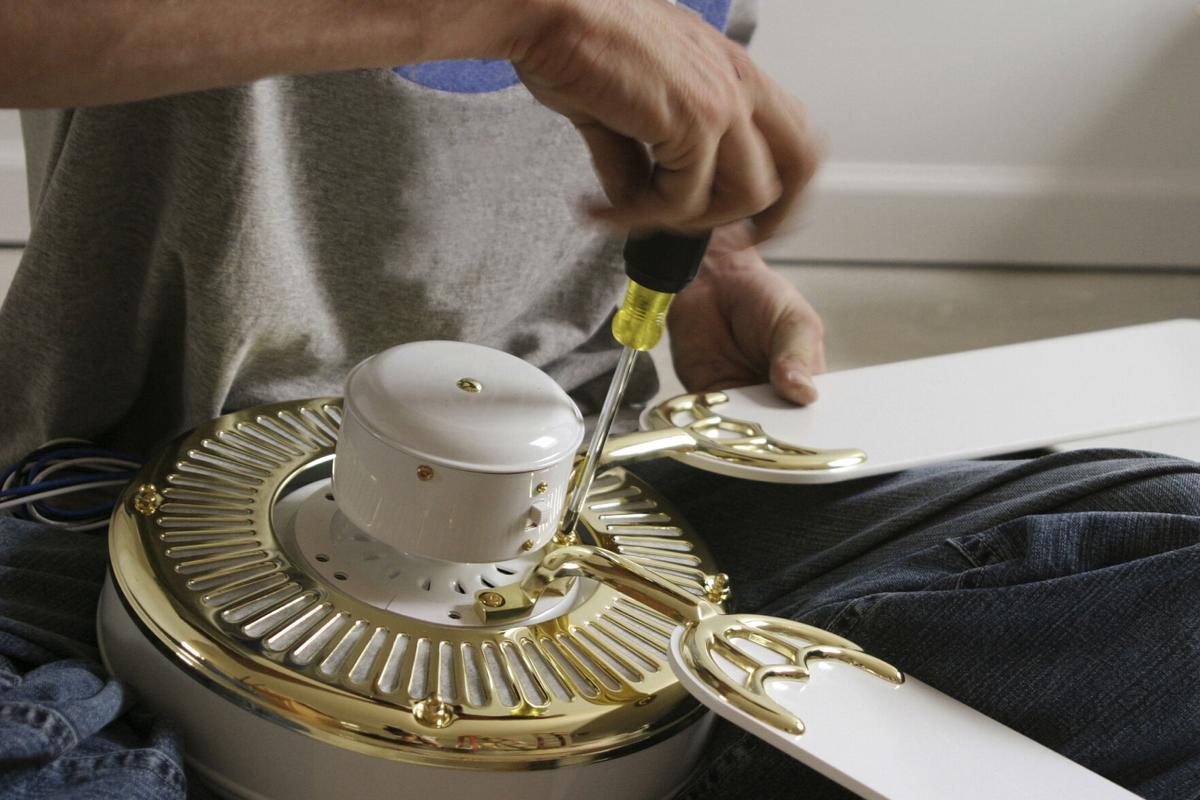 Energy experts agree that a ceiling fan will reduce your energy bills by providing additional cooling and better circulation so you can lower air conditioning costs. Before you choose a fan, measure the room's length, width and ceiling height so you'll choose the correct size fan for the space. You don't want a fan to overpower the room. And for safety's sake and fan efficiency, don't install a ceiling fan lower than 7 feet from the floor. If the room has a low ceiling, choose a fan that hugs the ceiling.
A fan should be sized for the square footage of a room. For a room less than 50 square feet, use a 29-inch fan, for a room 75 square feet, use a 36-inch fan, for a room 100 square feet, use a fan 42-inch fan, and for a room 225 square feet, use a 52-inch fan.
An electrician will charge $775, including labor and material, to replace a 52-inch fan with an existing overhead light fixture in the correct position. If there is no overhead light fixture, hire an electrician to run a new electrical line; it's not a job for a DIYer. If a new line isn't needed and you have experience with electrical projects and tools, you can buy the fan for $400, make the swap and save 48%.
If the electrical box in the ceiling is not designed to support a fan, you may need a fan mounting bracket for an additional $10. To install a bracket you cut a hole in the ceiling just large enough to slip the bar through the framing and then secure it to the joists so there's something to attach the fan to.
To find more DIY project costs and to post comments and questions, visit www.diyornot.com and m.diyornot.com on smartphones.
Pro Cost — DIY Cost — Pro time — DIY Time — DIY Savings — Percent Saved
$775 — $400 — 3.5 — 5 — $375 — 48 Percent