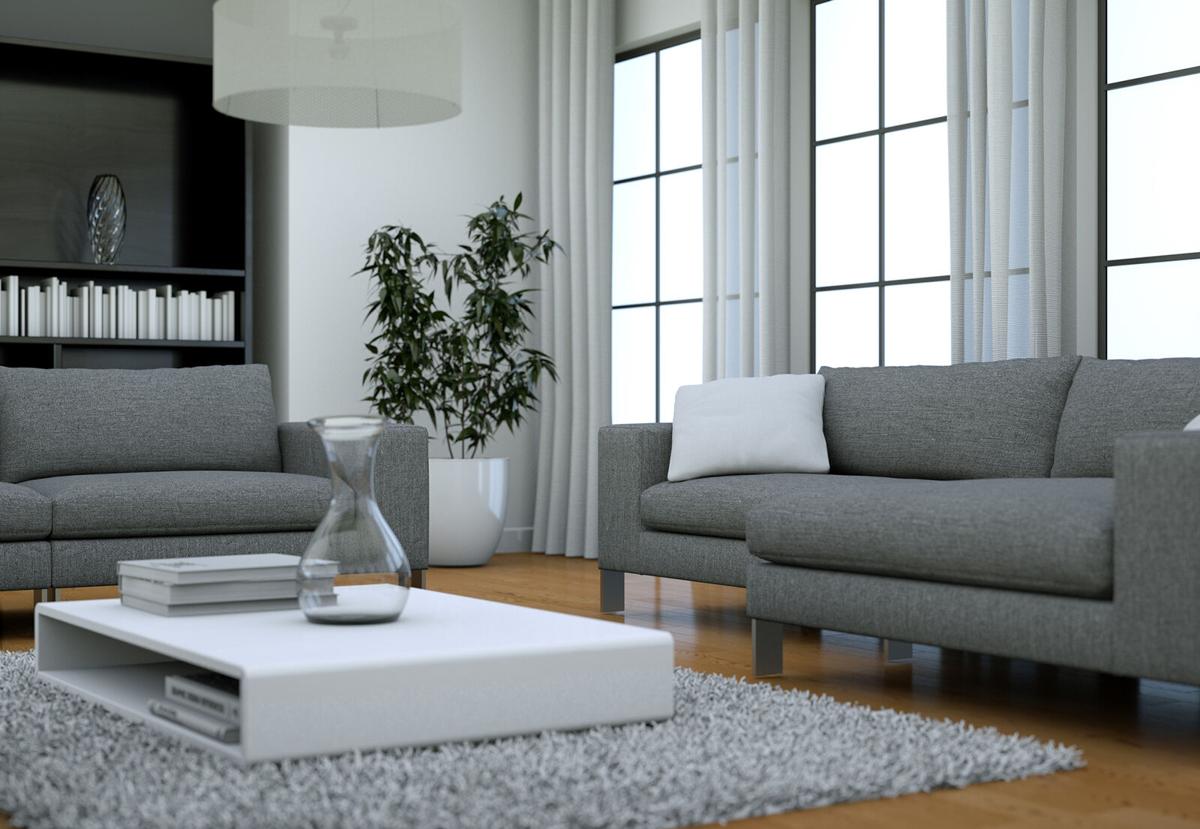 If the past year has taught us anything, it's that less may be more. If you want to clear your home of clutter, a minimalist design can be the way to go.
"Minimalism for me is about keeping a space simple, uncluttered and accentuating the attractive architectural features of a space. The palette is mostly monochromatic, and color is used as an accent," Sharon Blaustein, founder and principal designer of B Interior, told Elle Decor.
Since decluttering is the way to go, Livspace says you'll need to stick to keeping essentials on kitchen counters. Everything else should be stored in cabinets. White cabinets with a pop of color, such as a wine-red appliance, gives the illusion of more space.
For furniture, opt for statement pieces that can stand alone. HouseBeautiful suggests a clean-lined sofa for a loft living room. It also says to keep your layout timeless, with seating surrounding a coffee table.
"Skip trendy pieces that you'll easily tire of and go for classics and future-heirlooms that will stand the test of time as the challenge with minimalist room decor is how little you have to work with, making each essential piece you do bring in all the more judged," according to DecorAid.
Minimalist designs aren't limited to seating and organization. You'll want to decorate your space to match.
"Because a minimalist interior by definition won't have many artworks on the walls, selecting the right ones becomes all the more important," Artfinder said. "In a minimalist scheme, you'll generally want a single artwork on an otherwise bare wall to provide a focal point for the room. It could be a large canvas, but sometimes a relatively small picture in a simple black frame is just as effective."
10 items in your garage you can toss right now
Broken or duplicate tools
You probably don't need five hammers, and that broken drill is just collecting dust on a shelf. Take stock of your tool collection, and consolidate so you don't have an overflowing toolbox (or too many bulky bins filled with tools).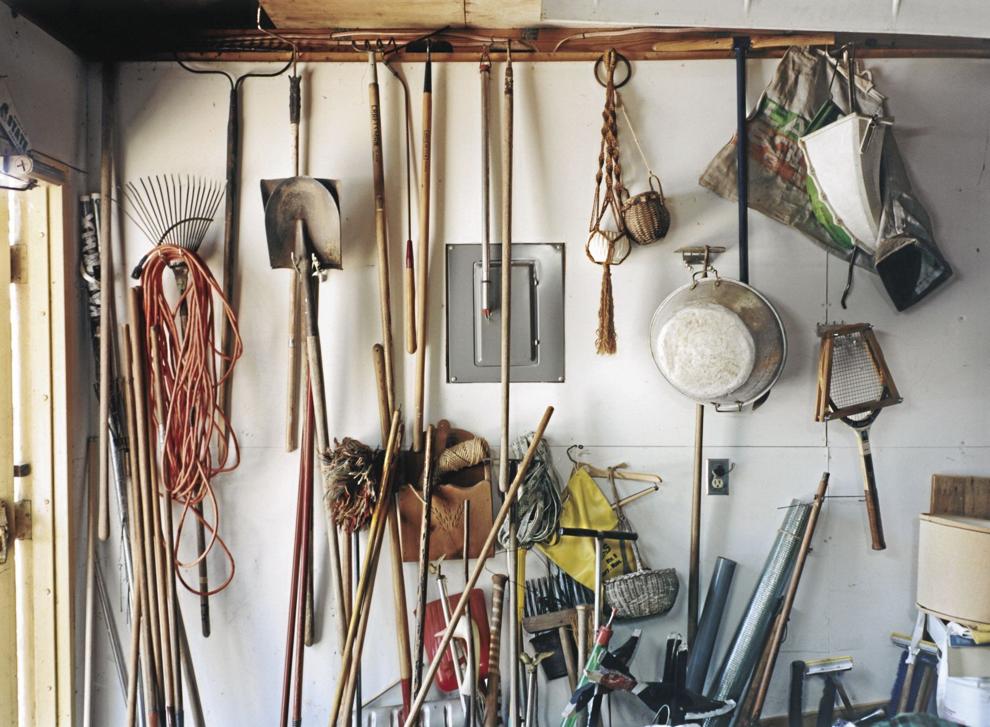 Old electronics
Chances are you have no use for that old clunky computer printer and fax machine from the early '90s. "If it's in the garage, there's a 90% chance that your old CPU is not worth the time it would take you to bring it back up to speed for day-to-day use," says organizing and storing expert Emma Gordon of Clutter.com. "It's better to find a recycling program that can take it off your hands."
Old newspapers, magazines and catalogs
"You're not going to read these again," says Gordon. "If they've been banished from the house to the garage, they need to go." If you can't part with all of them, allow yourself to keep a few special editions or issues. Donate or recycle the rest.
Plastic planter trays
"It's tempting to keep the trays after popping our spring blooms," says Gordon. "Unless you're a regular gardener, there's no reason to keep these trays after transplanting. Clear them out so you don't have to deal with spiders or other garage critters that will make a home in them."
Old paint cans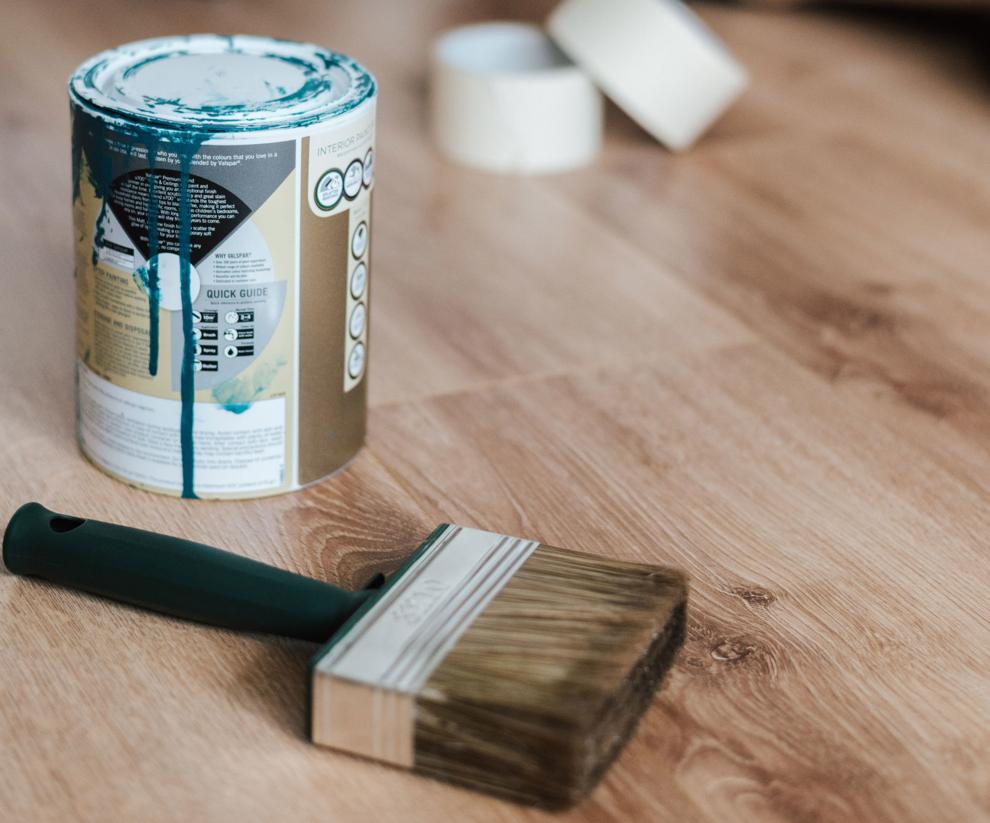 Face it: You're not going to use that hideous color of paint anywhere in your house. If you think you might need to touch up any of the rooms in your house, figure out which can of paint goes with which room, and label it with the room (dining room) and color (linen white). Remember that you can't throw away full (or partially full) paint cans, so you'll either need to find a hazardous-waste collection site or pour clean kitty litter in the can to dry up any remaining paint before disposing of the kitty litter and paint, and recycling the can.
Unused DIY project materials
While you're clearing cans from old home-improvement projects, toss out old materials from DIY projects. "Almost every garage in America has a flimsy aluminum paint tray coated in house paint, with a matching roller in a crumpled grocery bag," Gordon says. "As homeowners, we like to think we're going to get more than one use out of our paint brushes, trays and other DIY tools, but it's more likely we'll forget and buy these items again anyway. The only reason to save otherwise disposable DIY tools would be if you have a project in mind that you plan to tackle soon."
Old sports equipment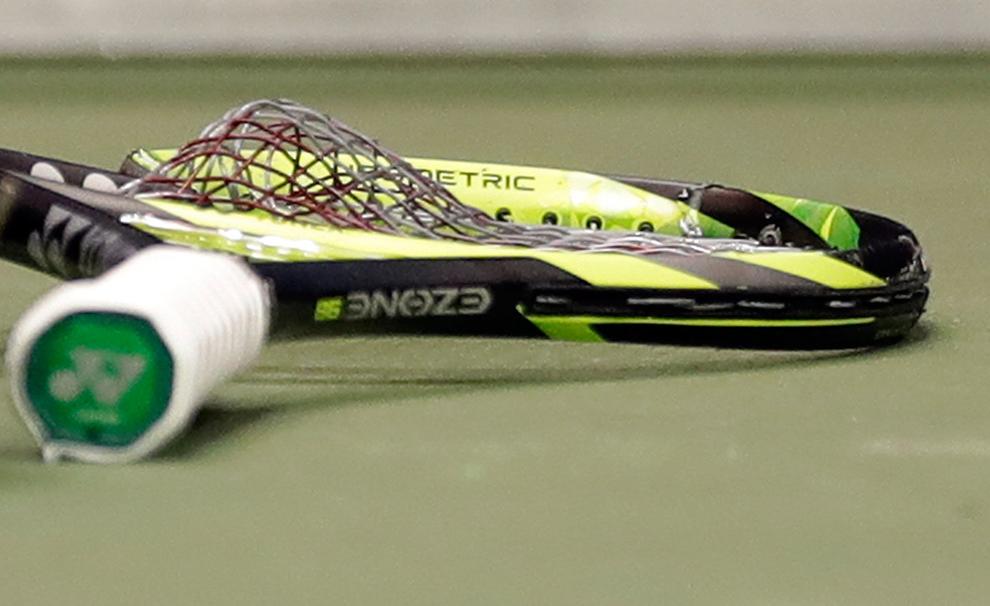 "Toss out balls if they don't hold air anymore," says Gordon. Same goes for broken tennis rackets, skis, helmets and more. If one of your kids no longer plays a sport, donate the used gear to a thrift store that accepts sports equipment.
Old shoes and clothes
"I promise you won't miss the clothes and shoes you're storing in the garage," says Gordon. "These are the items that you don't even have in your weekly outfit rotation, and if they haven't been kept in an airtight container, they will require a lot of laundering to nix the garage fumes and dust."
Outdated tech
Sadly, your beloved tape collection is now obsolete. "Remember the static or flipping over to the 'B-side'? Compared to streaming services, these outdated forms of entertainment require a lot of fussing," says Gordon. "Make a quick list of the albums and movies you consider staples for your household, and plan to purchase in digital format."
Unused decor
Bring that old chair you've been meaning to reupholster for years, or those old and outdated holiday decorations, to the thrift store or a donation center. If you can't imagine placing them back inside your house anytime soon, you should say goodbye to those pieces.