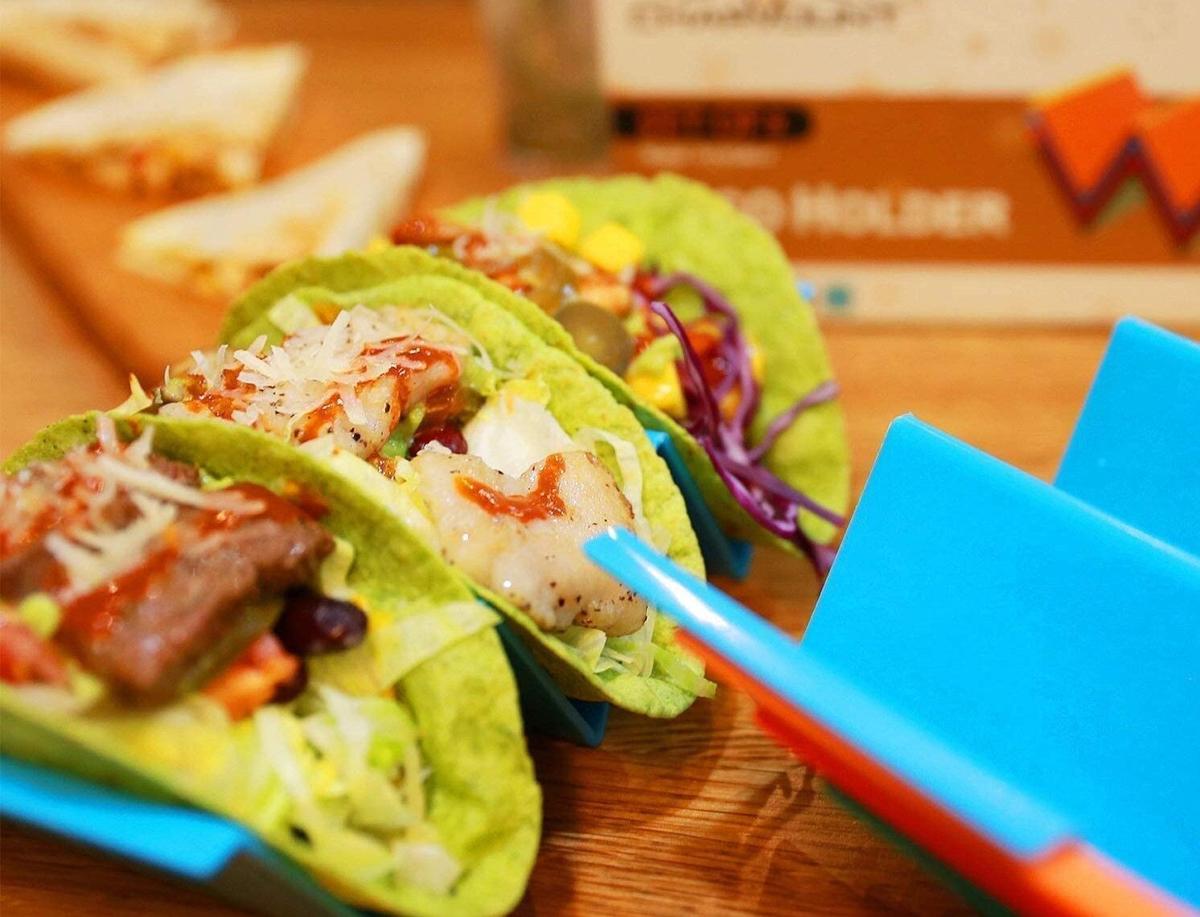 Holiday shopping season has begun, even if many in person celebrations are being postponed this year. If you're looking for the perfect stocking stuffer to send to a foodie friend or family home chef this year, these are the best picks.
1) Magnetic Measuring Spoons
Measuring spoons tend to get lost in the drawer and separated, but these magnetic measuring spoons offer a simple but genius solution. The magnetic middle stack on the double-sided spoons allow them to sit neatly inside the drawer. Frequent home cooks will love the convenience.
Magnetic Measuring Spoons Set of 6 available from Amazon
2) Taco Rack Holders
Taco Tuesday is about to be extended to Wednesday, Thursday, and maybe Friday too with this adorable set of 4 taco shell holders. For parents who have been taking care of kids since stay at home orders started, this is likely a staple meal already—but adding the holders as a Christmas gift will kick this meal up a notch.
Charmount Taco Holder Stand Set of 4 available from Amazon
3) Electric Wine Opener
While there may not be as many holiday parties this year, there will certainly be a few quiet nights with a loved one watching Netflix and drinking a glass of wine. Gifting this striking gold electric wine bottle opener from Secura is just another way to make the small, ordinary moments feel special.