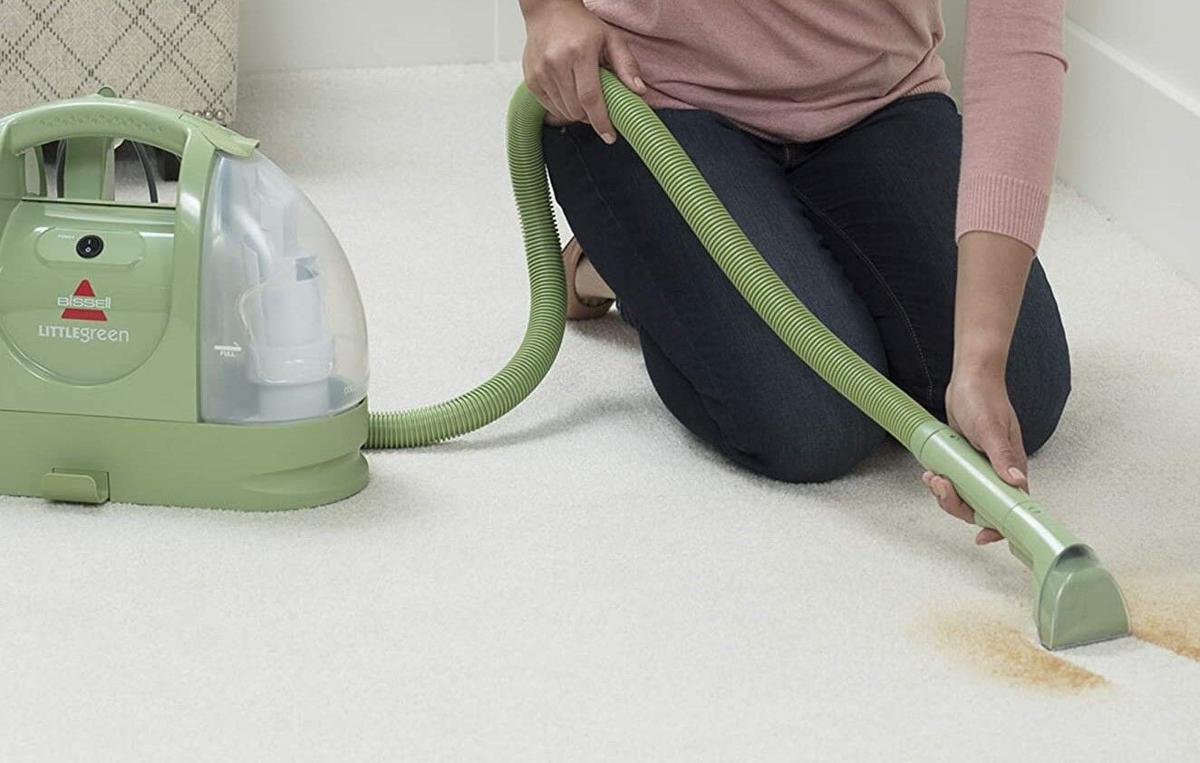 Pet owners and parents are always looking for new cleaning tools to keep their homes tidy, but the Bissell Little Green carpet and upholstery cleaner is about to be your new go-to tool for stubborn messes. Here are 4 reasons you need this powerful, portable carpet cleaner in your life.
1) It tackles big and small messes with ease.
While the Bissell Little Green is compact enough to store in small spaces, this portable carpet and upholstery cleaner can take on messes both big and small. The strong spray and powerful suction is perfect for spot cleaning stains from juice, wine, pet messes, and tracked in mud, but you can also tackle whole rooms or pieces of furniture as needed.
2) It makes cleaning your couch a breeze.
Both parents and pet owners know the struggle of keeping furniture in good condition. Between pet hair, spills, and the tiny pieces of crushed cereal that somehow always end up between your cushions, tackling dirty upholstery isn't a fun job. Fortunately, the small suction tool and movable hose makes it easy to clean out cracks and crevices in your furniture.
3) It's not just for the home.
Carting your kids to and from activities can result in muddy car floors, spilled food and drinks, and stains on your car seats. This portable cleaner is also perfect for detailing your car interior.
4) Set in stains don't stand a chance.
If you've given up hope on ever getting that red wine stain out of the carpet, think again. The Bissell Little Green has a tough stain tool that helps you dig into hard to reach areas. Combine this powerful tool with the Bissell Spot and Stain formula, and those stuck in stains don't stand a chance.