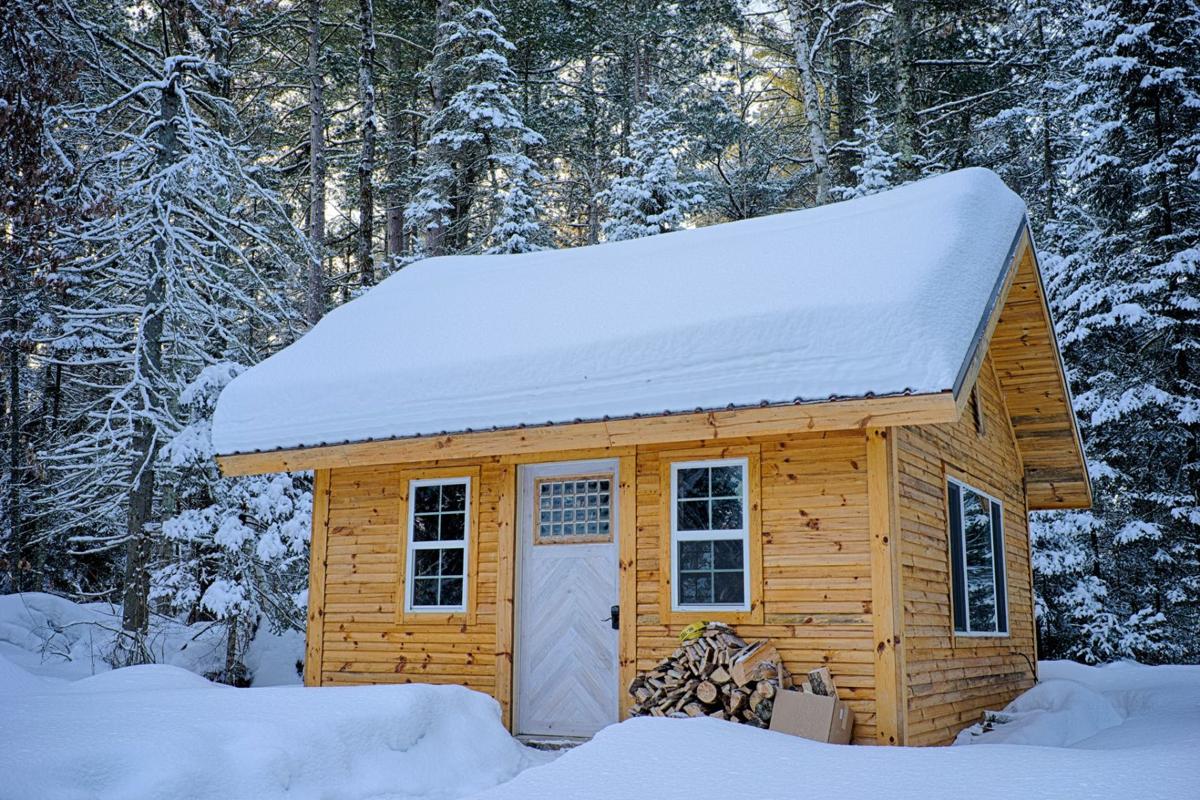 The idea of living in a 250 square foot tiny home might make you nervous, but even if you're not ready to make the leap to little square footage you should be stealing some organization tricks. Whether you're living in a modestly-sized apartment or a large family home, extra storage always helps.
1) Think vertically.
Tiny homes make the most of small square footage by using all the vertical space available. This is an easy trick to steal in any home by simply adding floor to ceiling shelves to hold books, toys, kitchenware, and more.
Diwhy Industrial Rusting Modern Wood Ladder Wall Shelf available from Amazon
2) Hang with hooks.
Make the most of your wall space by utilizing hooks for added storage. Not only can hooks add an extra design element, with plenty of stylish options to choose from—they can also hold everything from coats and bags to jewelry, hats, potholders, mugs, and more.
Felido Natural Wooden Wall Hooks available from Amazon
3) Slide into better storage.
Slide out storage is a great option for spaces big and small. Incorporating this tiny house trick can be as simple as installing a sliding spice rack in your kitchen, but you could also make a commitment to sliding doors which give you extra floor space for furniture and shelves.
Rev-A-Shelf Pullout available from Amazon
4) Buy multi-purpose furniture.
In a tiny house, almost everything needs to serve several functions and that includes the furniture. Add extra space to your home by opting for a bedframe with headboard shelves and storage drawers or pick a pullout couch for overnight guests.