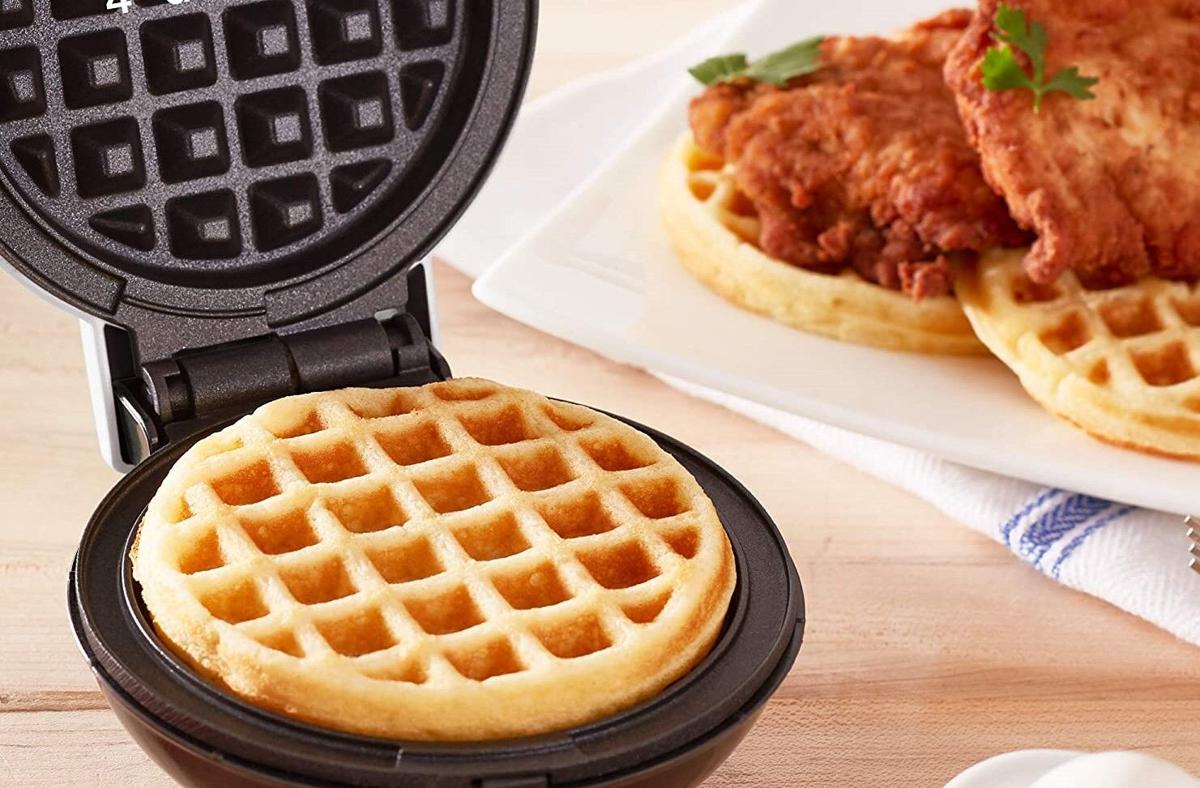 If you thought a mini waffle maker was a one trick appliance, these 5 recipes might just convince you to buy this handy kitchen tool from Dash. With a nonstick surface that evenly crisps everything from hash browns to brownies. Here are 5 surprising things you can make in your mini waffle maker.
1) Hash Browns
Waffle irons aren't just for a sweet breakfast or brunch at home—they can also be used to make your favorite savory picks. Next time you're craving hash browns, try making them on the mini waffle maker instead of a pan. The even direct heat will crisp up the outside of your potatoes while leaving the inside smooth, and the iron squeezes liquid from the potatoes to help them crisp up more quickly. This recipe for waffle iron hash browns from Serious Eats shows you how.
2) Brownies
If your favorite part of a batch of freshly baked brownies are the chewy pieces on the edge of the pan, this waffle iron brownie recipe from Rachel Cooks will be your sweet tooth go-to. Unlike cooking brownies in the pan, you can whip up these brownies and bake the perfect serving size in just three minutes.
3) Frittata
Maybe you prefer a savory breakfast to a sweet one, or you're trying to stick to a keto diet without retiring your mini waffle maker for good. This waffle iron frittata recipe from Very Michelly is a healthy low-carb and high protein breakfast option (so the opposite of waffles) that you can make on the same appliance.
4) Grilled Fruit
Anyone who owns a waffle maker appreciates their sweets, but if you're looking for a healthier way to break up the occasional treat, try grilling fruit in your waffle maker. Whether it's fresh summer peaches served with a dollop of whipped cream or these waffle iron cinnamon apples from My Fussy Eater that look perfect for a cold winter day, the quick even cooking heat makes it easy to grill your favorite fruits.
5) Cornbread
Need a quick and easy dinner idea on a cold day? How about serving up some chili on top of cornbread waffles by following 5-minute recipe from One Good Thing by Jillee. The best part about making cornbread in your mini waffle maker is that it cooks in a fraction of the time (and yes, you can use the mix).