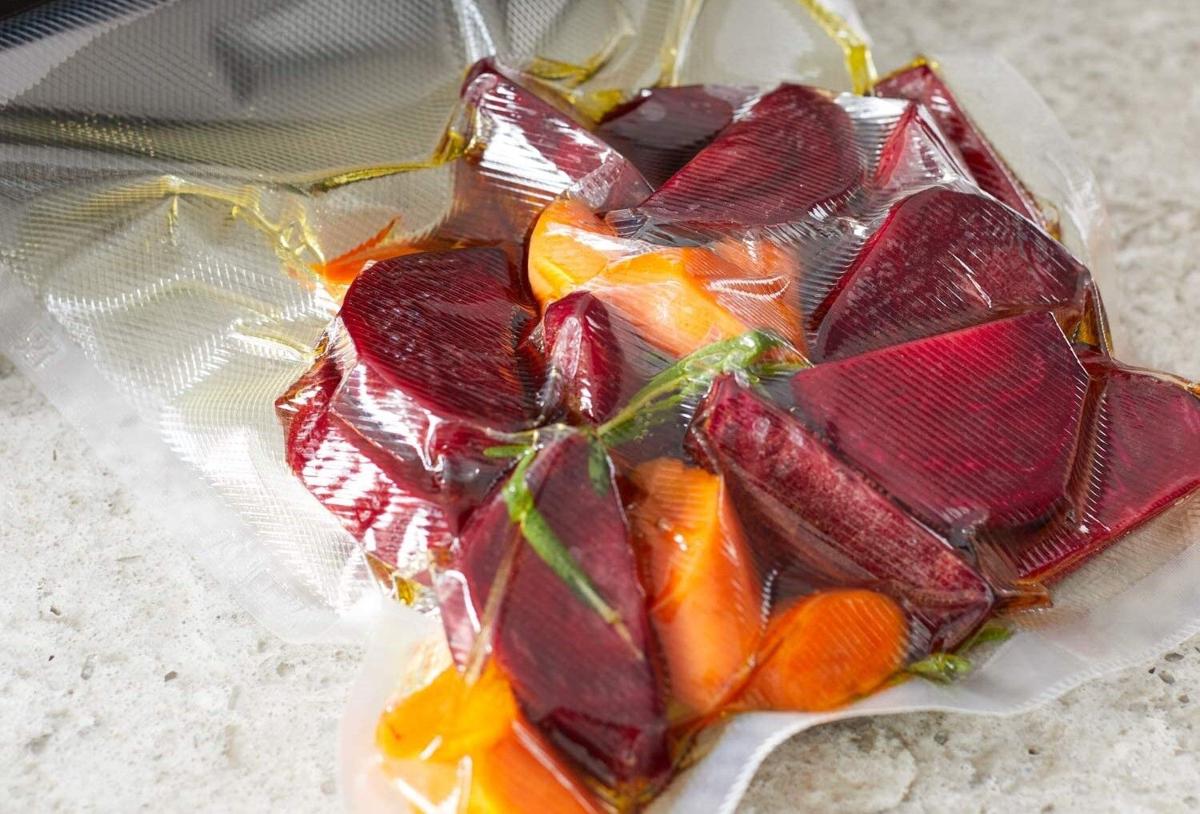 Imagine making consistent restaurant quality meals at home with almost entirely hands-off cooking. Imagine locking in flavor and natural juices while skipping excess oils for perfectly cooked steak, chicken, and lamb every time. There's a reason so many home cooks are flocking to sous vide, a cooking trend that's perfect for those cozy winter days at home.
How It Works
Sous vide is the process of cooking food that's vacuum sealed in a bag in a controlled water bath. The reason chefs and amateur cooks alike love it is that you can make nearly anything, from meat, poultry, and fish, to tender flavor-packed vegetables, without constantly watching the stove. This French cooking method leads to consistent results every time thanks to the precise slow cooking at a specific temperature.
Healthier Eats
While heavy holiday comfort foods can make you feel sluggish and bloated, the sous vide method allow you to cook produce and meat with no added oils. The natural flavors come through, so you can ditch the added salt for fresh or dried herbs for an extra delicious meal. Because sous vide traps in moisture, it means you'll be able to perfectly cook steaks and salmon from edge to edge, getting a perfectly juicy or flaky middle without drying out the sides.
Getting Started
If you're just getting started with sous vide cooking, a specific kitchen appliance can help you achieve those precision results from the first time you cook. Anova Culinary' s sous vide precision cooker is the perfect appliance for beginners. This smart cooker can be attached to your own pot, food can be added in a sealed bag, and the built-in controls will help you select the perfect temperature and time for any dish. This sous vide cooker is also smartphone compatible, with an app that lets you choose your recipe and monitor your cook times from your phone.