Maintaining a bathroom that feels at once functional, soothing and clean can be tricky. But when it really comes down to it, focusing on the small details can make a big difference. Light a candle, switch out old towels and put everything in glass containers — and watch your bathroom start to feel like your own personal spa. Read on to find just the right accent piece to transform your bathroom.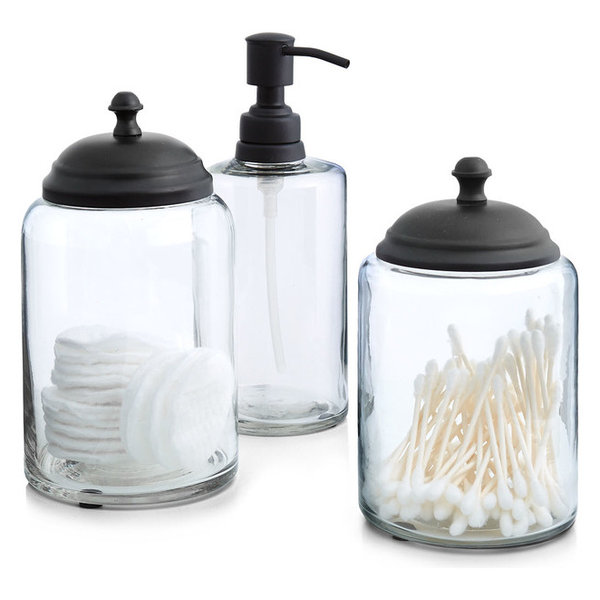 Use Glass Containers
First, try switching out your collection of plastic soap, shampoo and Q-tip containers with matching glass jars. This set of three clear glass canisters is perfect for holding hand soap, cotton balls or any other hygiene products you routinely use. And your countertops will look so much cleaner!
Lonestar 3-Piece Glass Canister Set from Houzz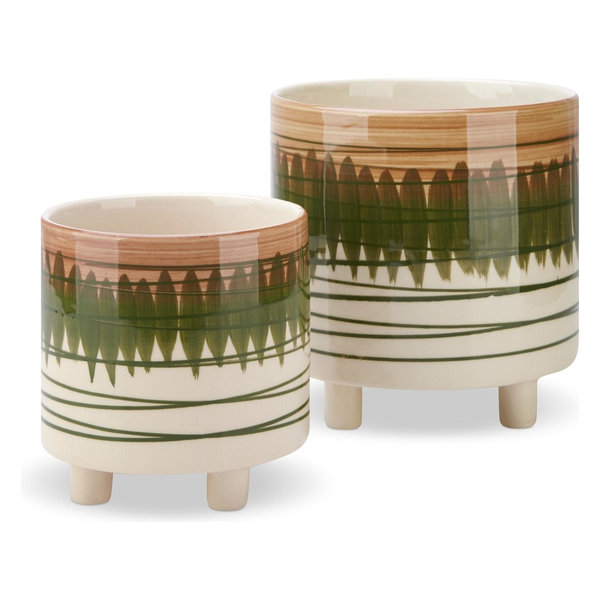 Decorate with Plants
Brighten up your bathroom with vibrant green houseplants, which naturally freshen the air and create a soothing atmosphere. This set of two ceramic planters will only add to the organic look.
Andrei Footed Ceramic Planters from Houzz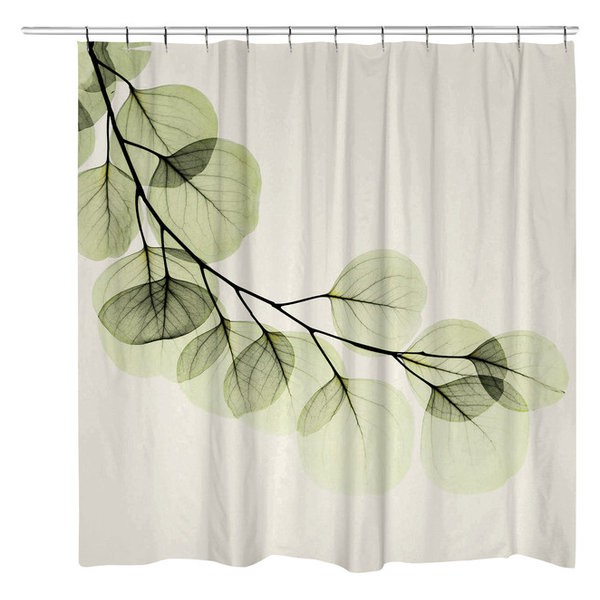 Hang a Fresh Curtain
If you've got a shower curtain in your bathroom, you know how much of an impact it has on the look of the space. So if it's feeling tired or dull, opt for a new one! This shower curtain features a beautiful eucalyptus design, and will add just a touch of color to your bathroom.
Eucalyptus Shower Curtain from Houzz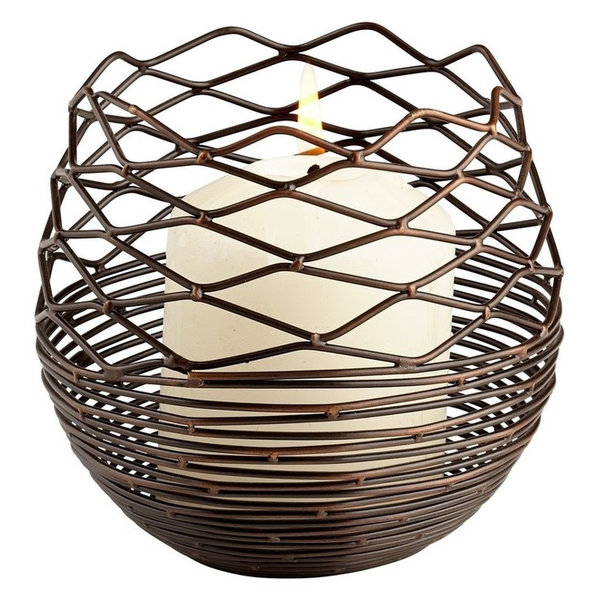 Light a Candle
Whether you're enjoying a warm bath or you have company over, lighting a candle in the bathroom is a great way to add ambiance. This coiled candle holder is made of iron with an attractive copper finish — perfect for holding your favorite scented candle.
Small Coiled Candleholder from Houzz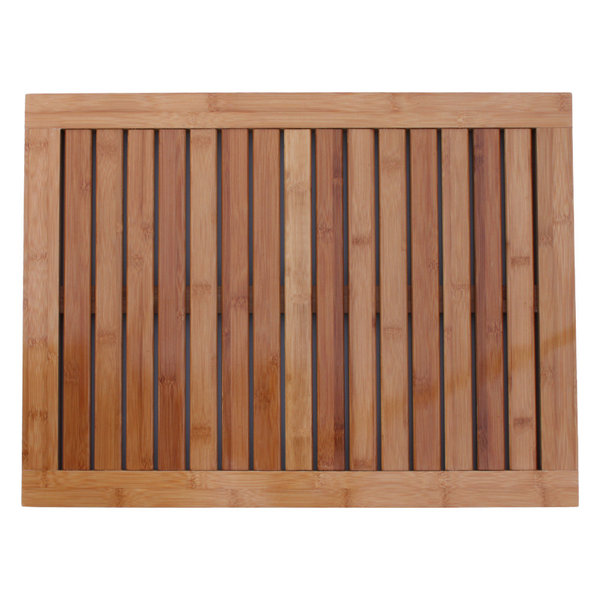 Choose Bamboo
To really feel like you're at the spa, ditch the fluffy bath mat and opt instead for this sleek bamboo floor mat. Naturally moisture resistant, this all-natural mat has rubber pads to help you avoid slipping, either in the shower or once you get out.
Oceanstar Bamboo Floor and Shower Mat from Houzz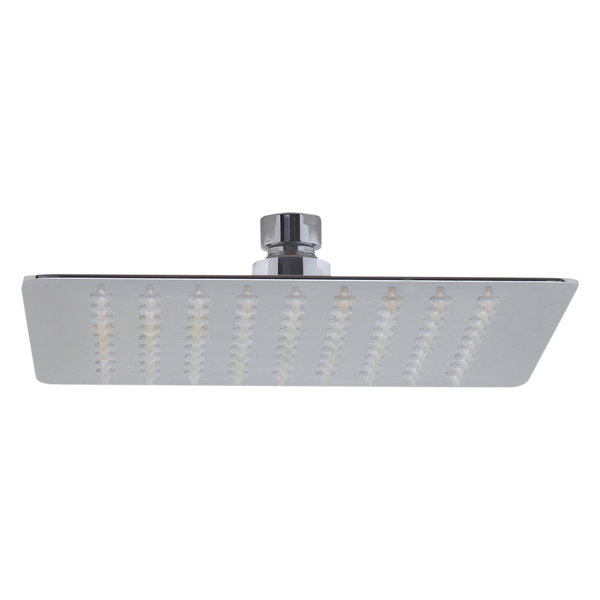 Not Your Average Shower
Indulge in an immersive showering experience with this rain shower head. Made of stainless steel with an ultra-thin profile, this shower head looks sleek and will feel amazing.
Stainless Steel Rain Shower Head from Houzz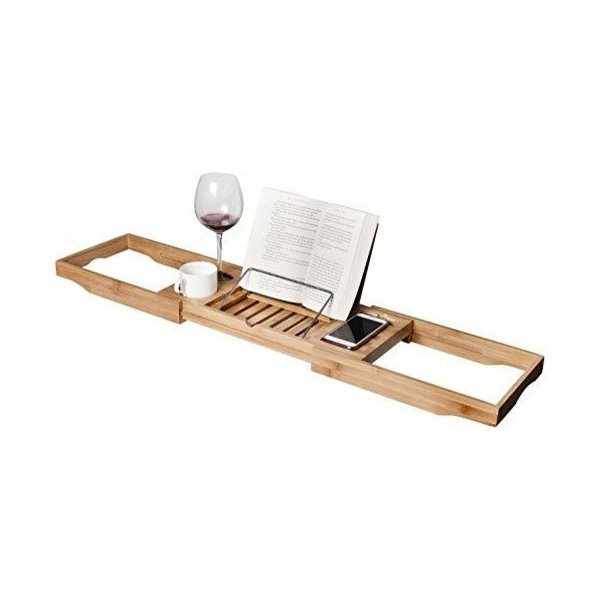 Read in the Bath
Take bathtime to the next level with this bamboo bath caddy tray, complete with a metal book holder and grooves to hold a wine glass, tea cup and phone. You can even expand or contract the sides to fit your bath. With this level of convenience, you'll never want to get out!
Bamboo Bathtub Caddy from Houzz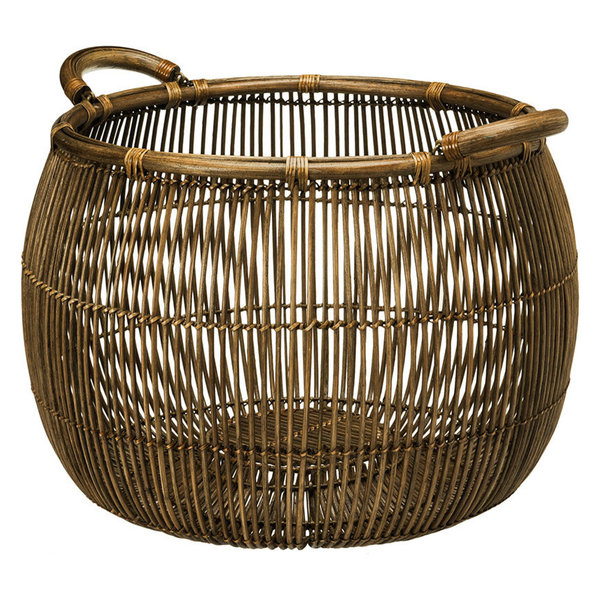 Toss It in a Basket
Keeping clutter to a minimum is key to ensuring your bathroom feels relaxing and rejuvenating. So fill your space with attractive storage solutions, like this hand-woven basket. Store towels, magazines or even dirty laundry in it, and revel in the clean look.
Large Open-Weave Rattan Storage Basket from Houzz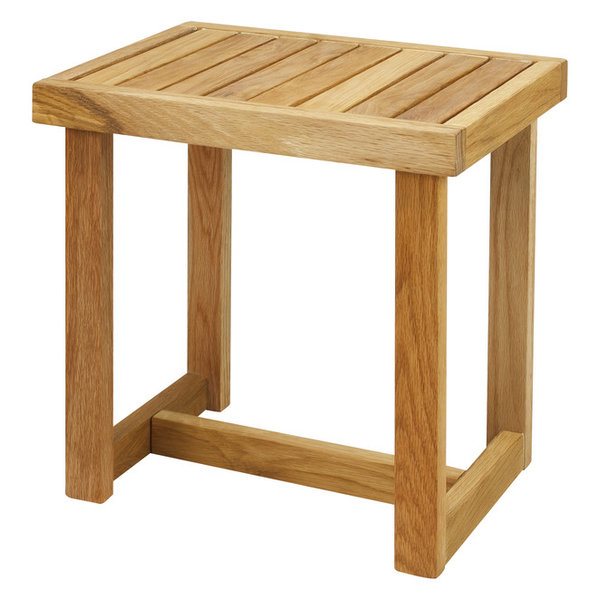 Stop and Sit a While
Set up this wooden shower bench and your bathroom is sure to feel like an inviting space to spend time pampering yourself. Made of 100 percent white oak, its simple design is perfect for sitting and shaving your legs, doing your nails or simply stacking towels.
Shower Bench with Solid American Oak from Houzz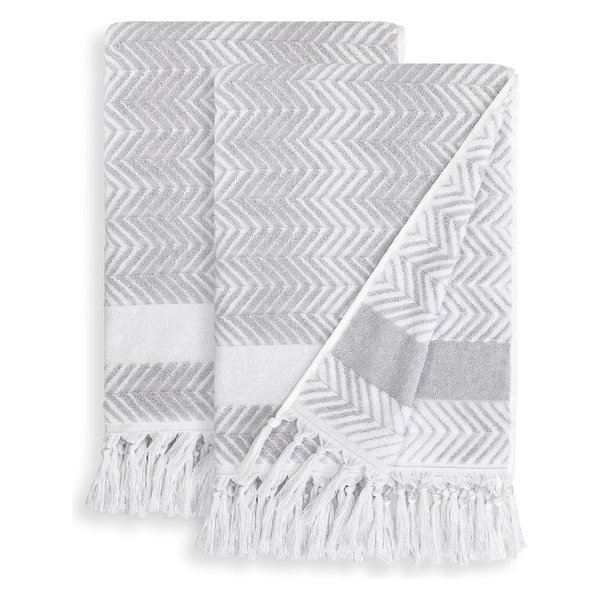 Dry off in Style
What better way to spruce up your bathroom than with crisp new bath towels? This set of two towels is made of 100 percent Turkish cotton and features a subtle herringbone pattern in light gray. The fringe ends make for a particularly stylish touch!