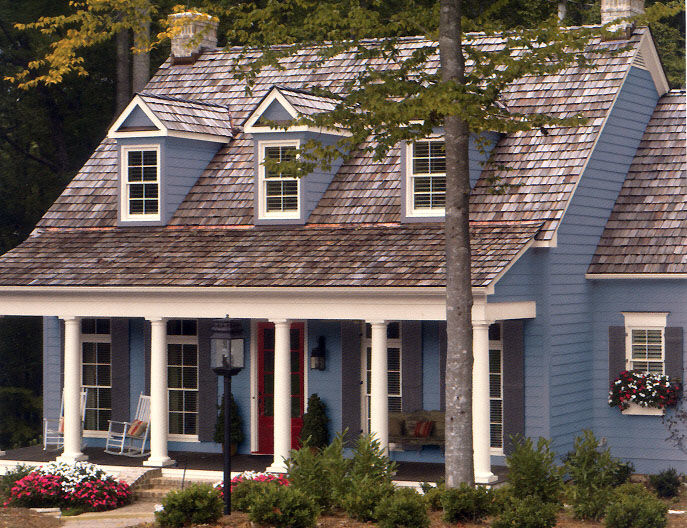 A fresh coat of paint on old weathered aluminum siding can be a dramatic change from its chalky finish to a bright new one. While it was originally intended to be maintenance-free, age and the elements often make painting aluminum siding a much better and less costly alternative than replacing it with new siding.
The job involves three basic steps: power washing the siding and trim to remove chalking, mildew and dirt; priming the surface; and then painting the siding. A painting contractor will charge $2,010, including labor and material, to do the job on a 1,500-square-foot one-story house. You can do the job for $285, which includes renting a power washer for a day, the primer and paint, and pocket a nice 86 percent saving. You'll need paint rollers, brushes and pans, drop cloths and ladders.
Consult with the pro desk at a paint store or home center for the best type of primer and paint to use; usually a flat or satin finish gives the siding a nice, even appearance. Depending on the size of your house, this is not a trivial do-it-yourself project. At best, it'll take you a long weekend of steady work, allowing for drying time between the steps, and much longer if there's rain in the forecast.
To find more DIY project costs and to post comments and questions, visit www.diyornot.com on your laptop, tablet or smartphone.
Pro Cost -- DIY Cost -- Pro time -- DIY Time -- DIY Savings -- Percent Saved
$2,010 -- $285 -- 64.3 -- 22.5 -- $1,725 -- 86 Percent