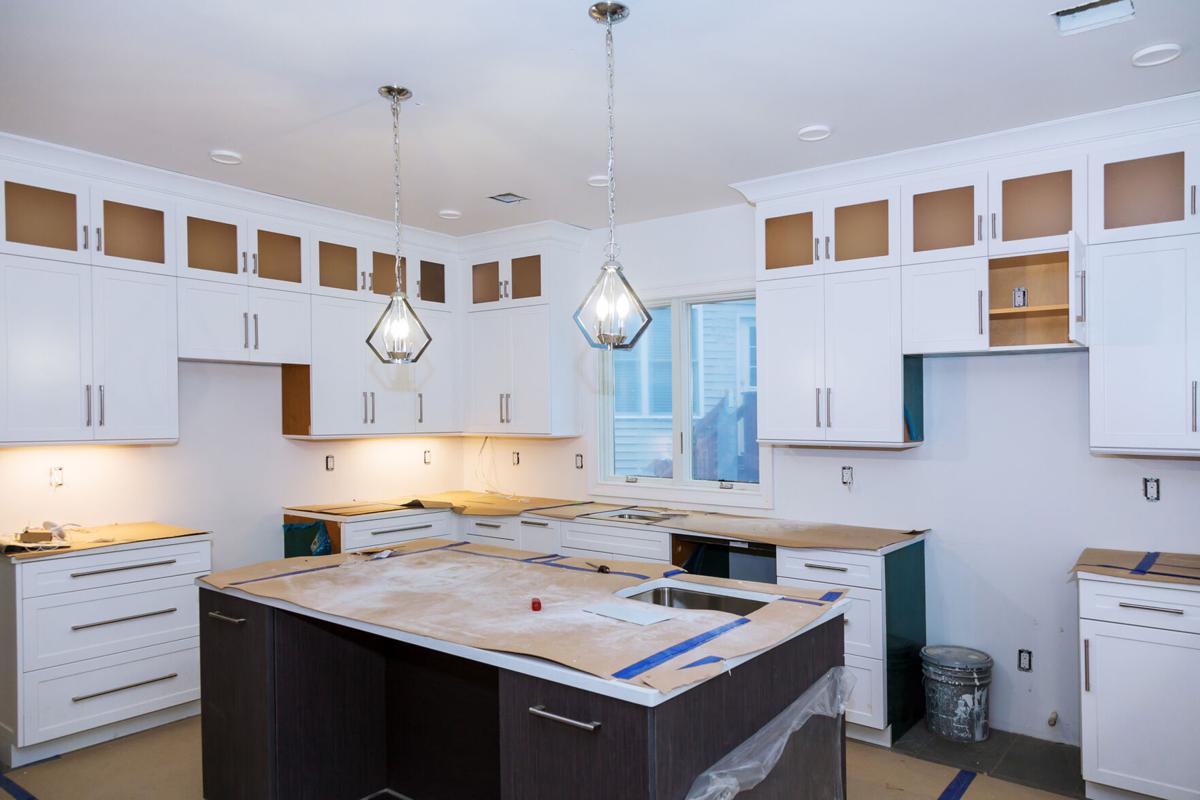 According to USA Cabinet Store Kitchen & Bath Design Center, the typical kitchen remodel project takes anywhere from three to six months to complete. A larger kitchen remodeling can take even longer — sometimes more than a year.
Smart Remodeling LLC counters with an estimate of six to nine weeks for the average kitchen remodel, with larger kitchens and more complex projects often taking 10 to 12 weeks.
Those estimates may vary quite a bit, but either way, kitchen remodels are notoriously lengthy projects.
Atlanta-based Terracotta Design Build owner Ili Hidalgo-Nilsson explained to HGTV that it all depends on the scope and details of the renovation.
"Full kitchen renovations that include changes in plumbing and electrical service locations, along with all new appliances, products and finishes, can take anywhere between 3 to 5 months depending on the size and complexity of the kitchen," Hidalgo-Nilsson said. "Smaller cosmetic updates, such as new cabinets, countertops, and backsplash with no floor plan changes can be done as quickly as a few weeks."
To ensure a quick turnaround during your next kitchen remodel, the Atlanta-based design expert said organization is key to success.
"The best way to expedite the renovation process is to establish a clear and realistic budget at the outset, place all material and product orders early, and make sure your design-build team has all of the product specifications before demolition begins," he said.
According to USA Cabinet Store Kitchen & Bath Design Center, the planning phase alone can take quite a while — but could save time once work actually starts.
"At this point, you will assemble all of your kitchen remodeling ideas and go over them with your architect, interior designer, and contractor," the company's website said. "You will probably need at least a month of planning and design before you start the actual work. Your contractor will also need to start ordering materials, which will determine when the work can start, as you do not really want to start and then have to stop and wait for windows or appliances to arrive. Especially in these times where global shipping has been delayed because of the pandemic, getting your building materials can take longer."
Once the renovations begin, Smart Remodeling LLC's website warned that a project could be drawn out for a few more reasons.
"Kitchen renovation takes a bit longer than other parts of the house due to the highly moving parts," the company's website said. "So many things have to be done within a very short period. Unlike other rooms that require basic features such as electricity, heating, and four walls, your kitchen needs more than just that. Ideally, your kitchen will need electrical wiring, heating, extensive plumbing, durable flooring, a robust cabinet set, strong countertops, built-in appliances, and user-friendly space. All these features take time to design and install."
For those interested in going DIY, no matter the number of possible delays one can try to account for, it is important to remember that the most accurate estimates will almost always come from hired professionals.
Your everyday toolkit: Keep these items on hand for home repairs
Basic toolbox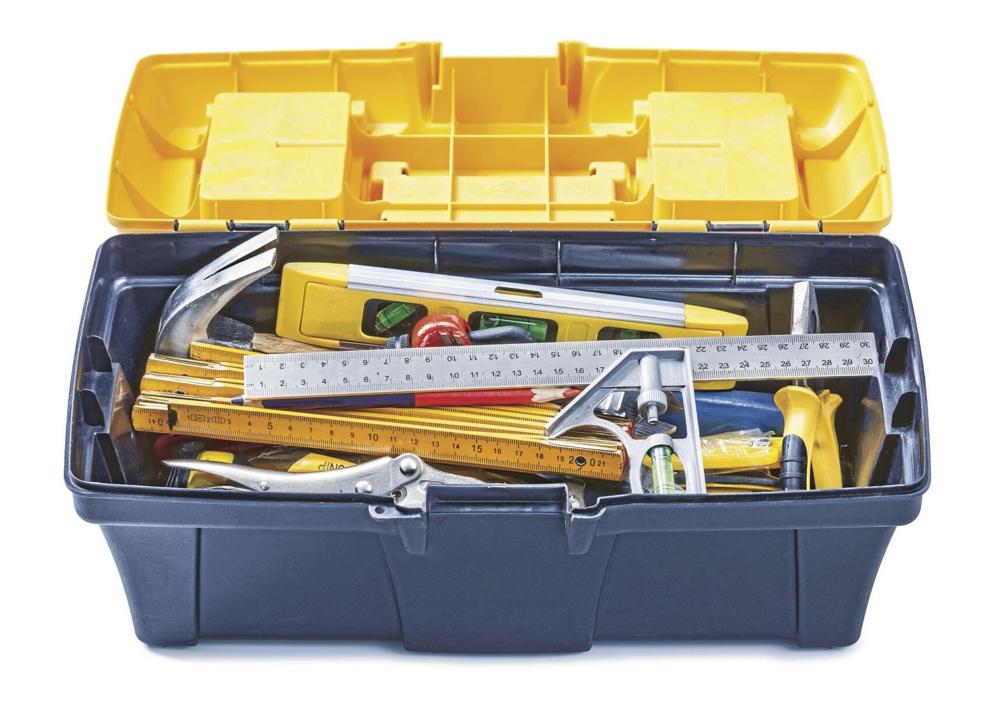 Keep a box with these essential basics: tape measure, claw hammer, utility knife, level, crescent wrenches, hex keys, a handsaw, pliers, multiple screwdrivers and a collection of screws and nails.
Try to keep it organized and easily accessible; it's very easy for a tool box to dissolve into chaos if you don't keep things in proper order. You'll thank yourself later on when you need to find a particular screwdriver for a task.
Fire extinguisher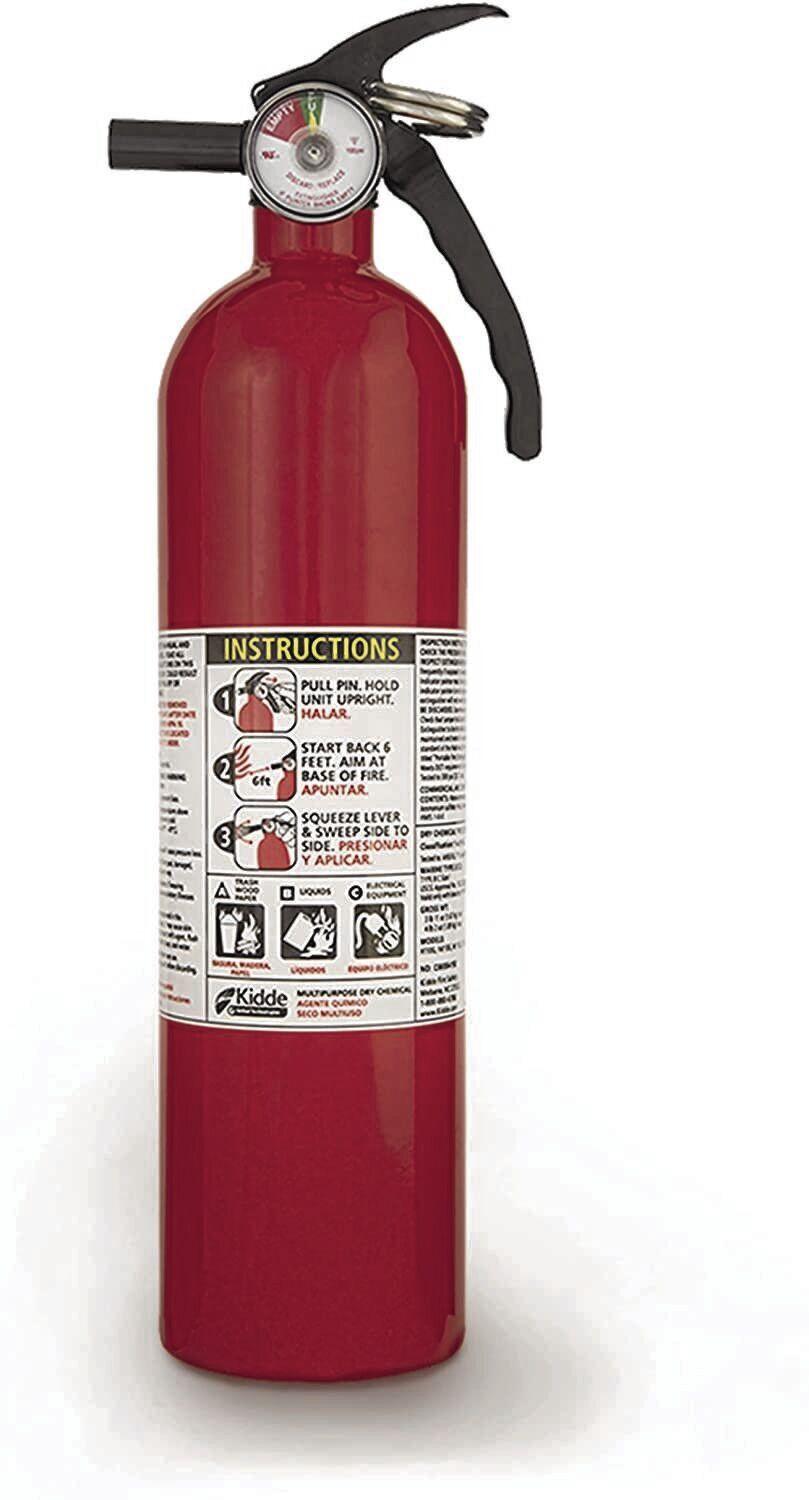 Every home should have at least one fire extinguisher per floor. If you have only one, make sure it's near the kitchen, where most home fires start.
Look for an ABC-rated unit that will extinguish all fire types.
Teach everyone in the home where it is and how to use it. While you're at it, make sure your family has a plan to escape in the event of fire, and practice it.
Drill and drill bits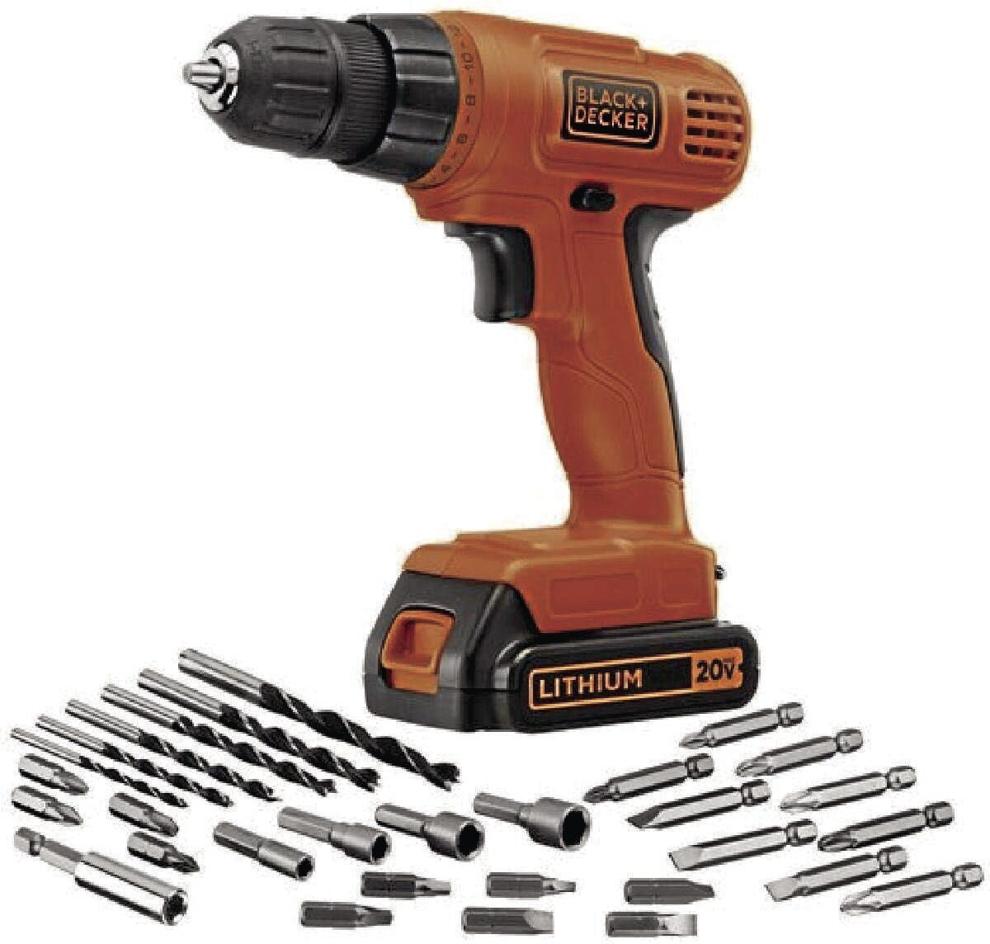 A battery-powered drill and driver is an essential home tool. Add a selection of drill bits in many sizes to be ready for whatever you need.
The standard 12-volt cordless drill you can find at many big-box stores should provide more than enough juice for most home purposes.
Emergency supply kit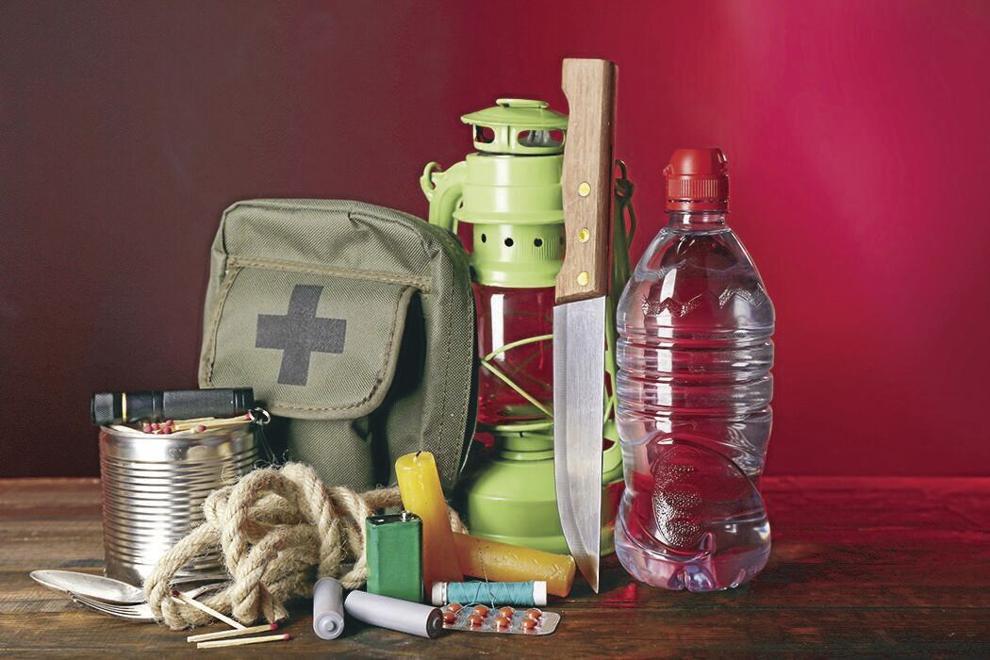 The Federal Emergency Management Agency recommends keeping an easily accessible kit with these items for emergencies: three days of food for every person in the house, 1 gallon of water per day per person, first-aid kit, flashlight, weather radio, basic tools, dust masks, plastic sheets, garbage bags, can opener, medicine, hygiene products and cellphone charger.
You can find more details from FEMA at Ready.gov/kit.
Stepladder/step stool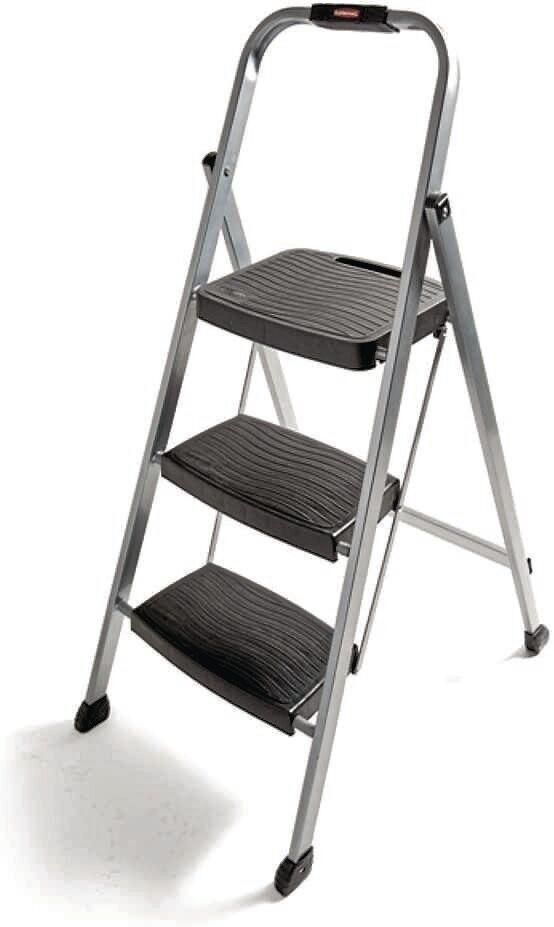 A must-have for many household needs. Many injuries take place due to people using chairs or other inappropriate stand-ins for a ladder.
Remember to practice ladder safety: Never go beyond its recommended top step, don't try to reach just a few inches more, and have a buddy hold and stabilize the ladder for you.
Safety equipment
Keep plastic gloves, leather gloves, dust masks, ear protection and eye protection on hand. You never know when a job might call for them. It's wise to use protection during a wide variety of tasks — a mishap during yard work or while using a drill can lead to an eye injury. You can usually find safety kits that will include all the basics you need.