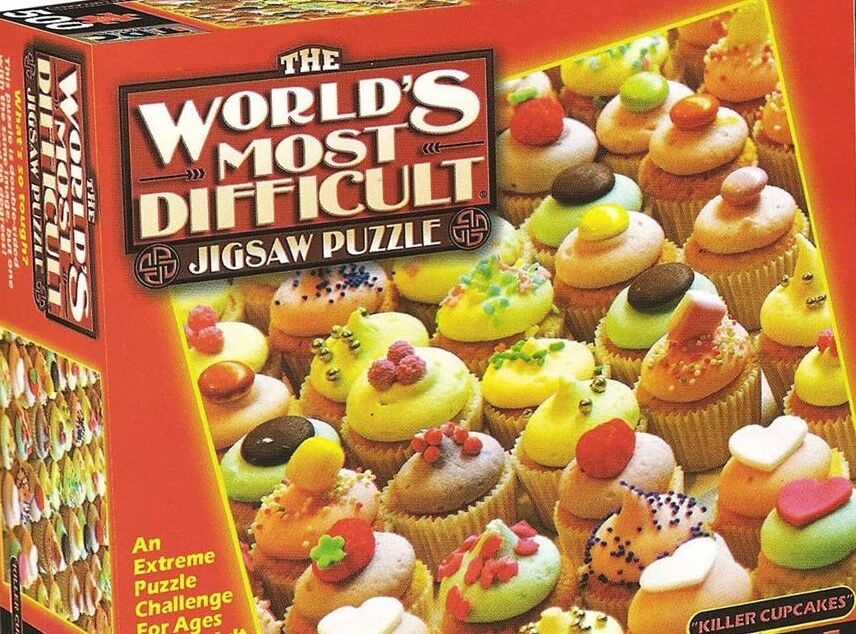 If you're looking for a fun way to spend time with your family or pass the long winter days this year while staying at home, try taking on the challenge of solving the world's most difficult jigsaw puzzle. This 500-piece cupcake themed puzzle will keep your mind engaged for hours. Here's why it's the perfect winter hobby:
It's Double Sided
For an added challenge, this 15 by 15-inch cupcake themed jigsaw puzzle is double sided with the same overall main image for an extra challenge. Figuring out how to match by color or pattern isn't enough with this difficult puzzle—you'll also need to get every shape exactly right.
It's Tilted Too
If a double-sided puzzle isn't enough of a challenge for your, the image is also tilted at 90-degrees to make things even more interesting. While younger family members can pitch in, this puzzle is recommended for ages 12 to adult, so it'll also keep older family members entertained.
Why Customers Love It
Amazon customers are loving the challenge of this double-sided puzzle, saying the reverse image being turned 90-degrees meant that almost every piece had a twin while also not being a perfect fit for the correct side. Seasoned jigsaw puzzle solvers found that this puzzle provided hours of entertainment over the span of days or weeks, making it an ideal challenge for a winter in lockdown.