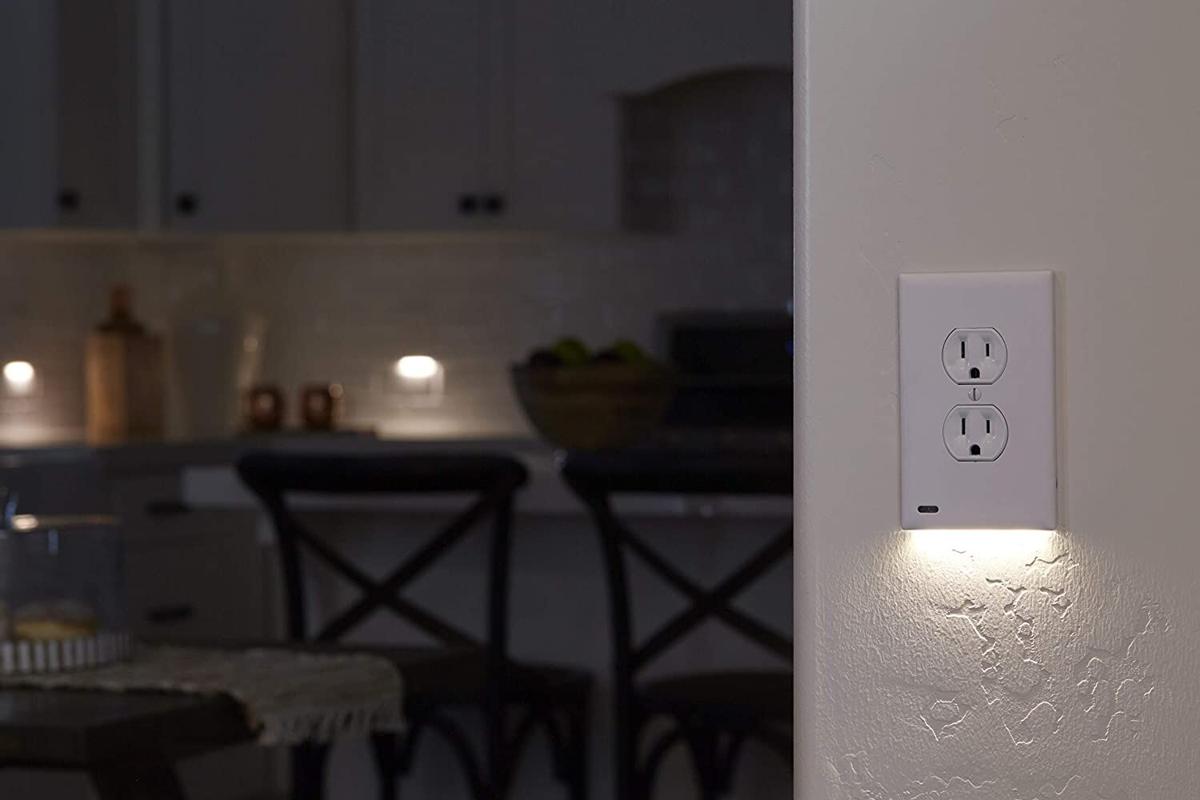 Plug-in nightlights can help you navigate stairs or hallways in the dark or make your children feel more secure about bedtime, but traditional nightlights also come with a downside—they take up an outlet that you might need to plug in something else. These smartly designed nightlight outlet plates provide the perfect solution.
How It Works
Each 2-pack of SnapPower GuideLights allows you to free up outlets and banish bulky nightlights for good. The cover plate has a small hole for an LED light to shine through and illuminate your path to the bathroom or down the stairs. It's also energy efficient with each GuideLight cover costing less than 10 cents per year to power.
Easy Installation
Even homeowners who don't consider themselves handy will be able to quickly install these outlet plate nightlights. All you need to do is remove the existing outlet cover and snap the new GuideLight cover into place. No batteries, brackets, mounts, or wires are required so you can set up your new nightlight system in seconds.
Why Customers Love It
Amazon customers loved these SnapPower GuideLights giving them an average rating of 4.6 out of 5 stars with nearly 7,000 reviews. Reviews mentioned how easy the installation was, taking around 30 seconds to snap into place, and said the LED light provided the perfect amount of illumination at night. With more devices to charge than ever before, saving an outlet was also a big benefit to customers.