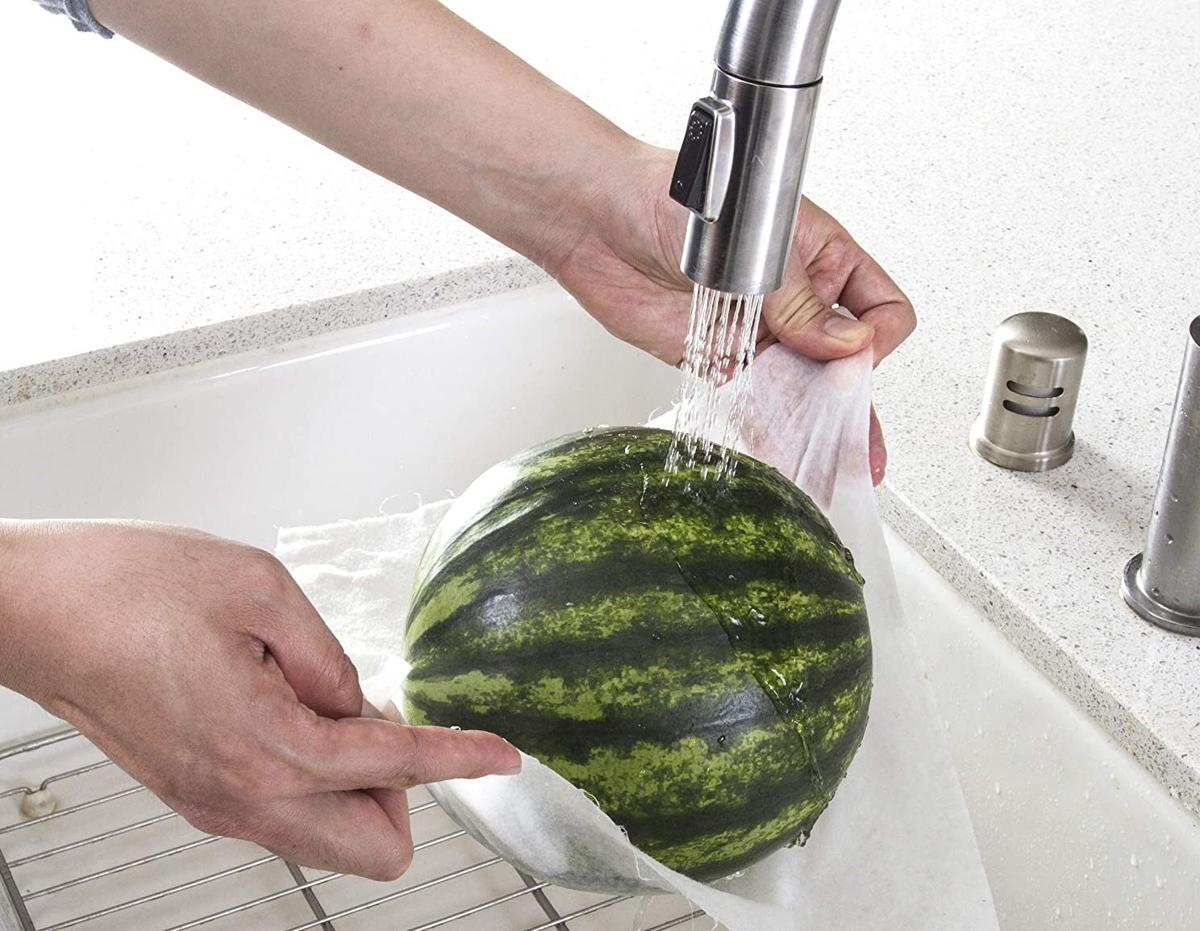 If you're trying to reduce waste at home, swapping out single use items for reusable alternatives is a smart first step. But if you've already switched from plastic bags to reusable totes traded in your Ziploc for Stasher, you might feel stuck about next steps. While paper towels might seem like one of those can't-live-without items (pet owners and parents know the feeling), these are the best reusable alternatives that to help you make the eco-friendly switch.
1) Swedish Dish Cloths
You'll never need to use another paper towel to dry dishes or clean up kitchen counter messes again. Swedish dish cloths are a super absorbent, slightly scrubby alternative that's perfect for cleaning countertops, oven burners, microwaves, dishes, and more. Each biodegradable dish cloth can absorb 20 times their weight and replaces 10 to 15 rolls of paper towels depending on use. At $20 for a pack of 10, this green cleaning swap will save you money in the long run.
Swedish Dish Cloth Cellulose Sponge Cloths available from Amazon
2) Bamboo Kitchen Towels
These bamboo towels are the most similar in look and feel to traditional paper towels, but each roll can be washed and reused for up to 6 months. The woven bamboo is durable and flexible enough to clean up big and small messes. These towels are also machine washable.
3) Terry Dish Cloths
How many times have we all reached for a paper towel when a kitchen towel would do the same job? It might seem like an obvious swap, but it takes some conscious effort. Fortunately, these 8 packs of absorbent terry dish cloths are priced at an affordable $12, so you'll always have enough towels on hand to clean up messes in between laundry day.
Daily Home Essentials Cotton Terry Dish Cloth Quick Drying available from Amazon