Imagine my joy when I was cruising Craigslist recently.
The listing title: "Free." There were no photos. I clicked anyway, knowing full well that I likely was about to forever lose 30 seconds of time. "Dorm fridge. 115v arc welder. Gas heater…"
Wait — a free welder? What? It couldn't be!
The listing had just been posted. I had stumbled upon it totally by accident. I grabbed my keys and ran out the door. Half an hour later, the welder was mine!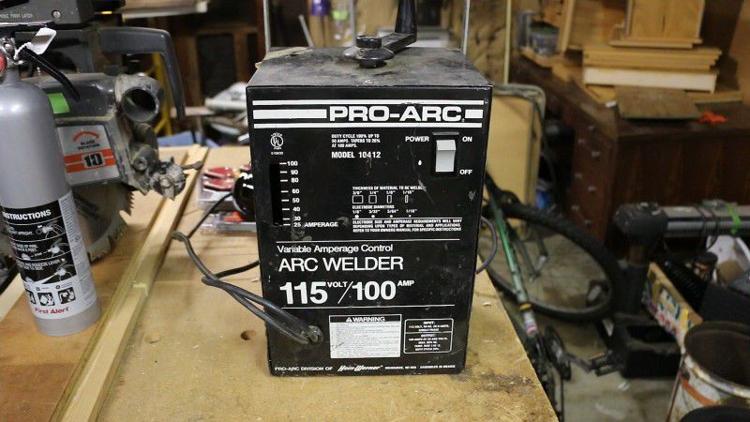 I have been wanting to try welding for a while. But research has proven intimidating: Cheap welders are said to be worthless and discouraging to use for beginners. Yet the better welders can be prohibitively expensive.
One ends up having to choose between spending a $100 for a piece of junk or spending north of $500 for the higher-rated models. That's a pricey risk for a hobby that you don't know that you'll enjoy.
That's why this find offered such an opportunity. It was a no-risk chance to evaluate an oft-decried device.
The question: Can a newbie welder get decent results with a cheap arc welding machine? Watch the full video above to find out.
Can't watch? Spoilers below.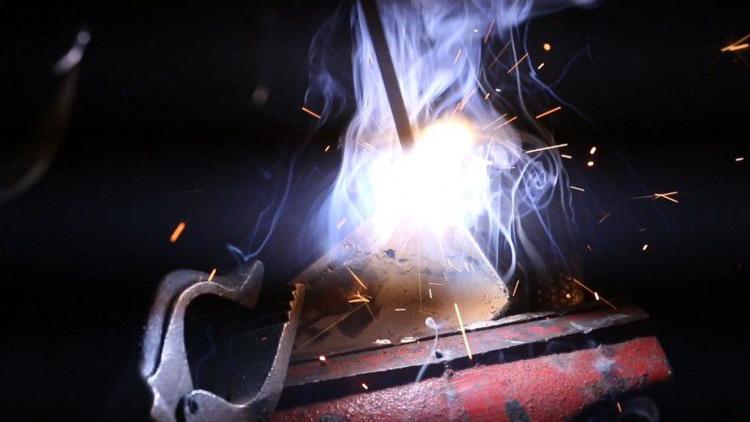 It worked! And it was fun! There's something supremely enjoyable about staring into a lightning bolt while listening to the sound of sizzling metal.
My results sure were ugly. You wouldn't want to begin your welding career by working on an important project with such a machine. It would be tough to laugh off the holes I blew in the metal if I was trying to fix something urgent.
Still, more practice, better preparation and better materials certainly would give better results. This machine appears to be more than capable of performing hobbyist-level tasks and artwork. If you think such a thing looks fun, I urge you to give it a try.
New logo by Carly Juzwik. Find more of her work at https://c-juzwik.squarespace.com/
OTHER RESOURCES
—Backstreetmechanic's how to weld with a small welding machine series
—Chris Jones on welding thin metal
—Chucke2009's beginner stick welding series
—AvE opines on stick welding for beginners
Wisconsinite Andy Reuter writes and shoots video about whatever DIY project is holding his attention at the time. For more, follow him on Instagram, find him on Twitter, or subscribe to his channel on YouTube.