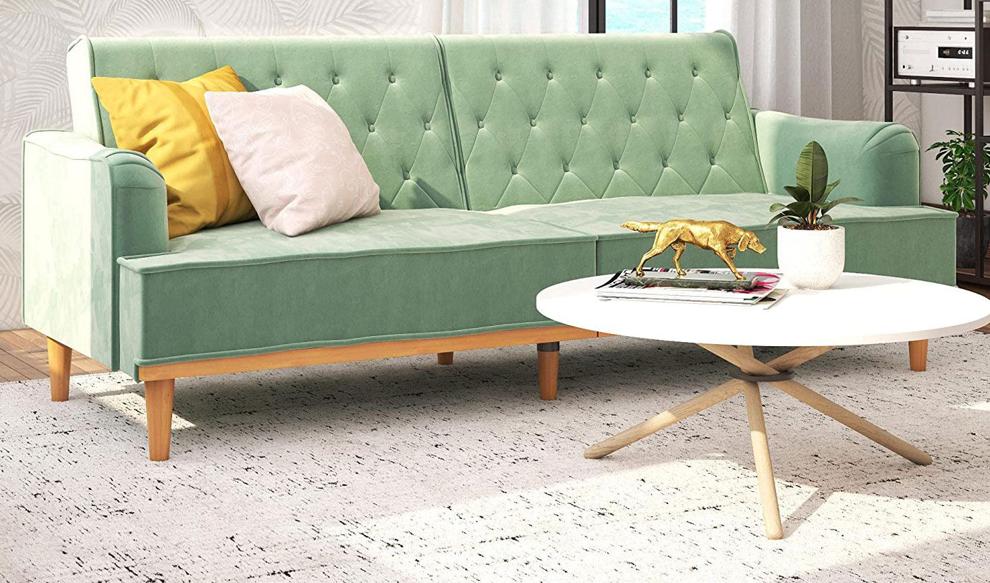 Mr. Kate Stella Vintage Convertible Sofa Bed Futon: available at Amazon
Our take: Classic teal color and a vintage-button tufting design make this sofa one of a kind.
What we like: Available in tan and teal velvet, this classically vintage sofa converts between three positions including sitting, lounging and sleeping. A rather large sofa, it measures 80 inches long, 33 inches wide and just over 32 inches high. Pocket coils provide a comfortable seating experience.
What we dislike: Some reviewers felt that the teal color was more of a sage green.