Whether you're living alone, or worry about keeping your family safe in your home at night, having a home security system can help put your mind at ease. Here are five options to help you deter home break-ins.
1) Install motion activated outdoor lighting.
Installing a motion activated security light will deter break-ins and alert you if someone is moving around your house at night. These LED lights also have a manual override function if you prefer your outdoor lighting to stay on from dusk until dawn.
Home Zone Motion Activated LED Security Light available from Amazon
Find a local electrician to help with installation.
2) Replace a lightbulb with a hidden camera.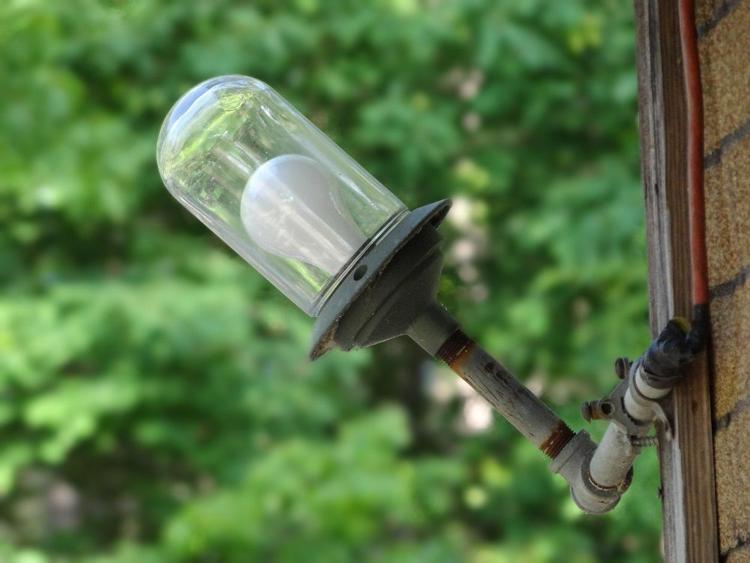 If you want to monitor your home or front door while you're away at work or on vacation, a wireless lightbulb camera is a great way to do so discreetly. This model has a 360-degree panoramic view, and will send you a push notification on your phone when motion detection is activated. The camera also has two way audio so you can talk or listen through the bulb.
960 IP Panoramic Network Wireless Camera, LED Bulb Light available from Amazon
3) Turn your doorbell into a security feature.
The SkyBell doorbell is connected to WiFi so you can see video of whoever is at your front door, and talk to them using a tablet or phone. The doorbell also has night vision, and alerts you to a visitor even if they don't press the bell for additional security.
SkyBell HD Silver WiFi Video Doorbell available from Amazon
Find a local electrician to help with installation.
4) Scare off intruders with an alarm system.
Burglary is often a crime of opportunity, and that opportunity turns sour the moment neighbors are alerted by an alarm system. This home security kit comes with a programmable main unit and sensors, a 140-decibel alarm, and an auto-dial function to call up to six designated numbers in case of a breach.
Fortress Home and Business Security Alarm System available from Amazon
Find a local electrician to help with installation.
5) Monitor movement with a security camera.
Just the sight of a home security camera may be enough to deter some intruders, but the Nest security camera also has a built-in speaker and microphone to let you talk or listen through the app, in case you want to warn an intruder that you're paying attention. The camera also sends phone alerts or emails when it detects activity.
Nest Cam Outdoor Security Camera available from Amazon